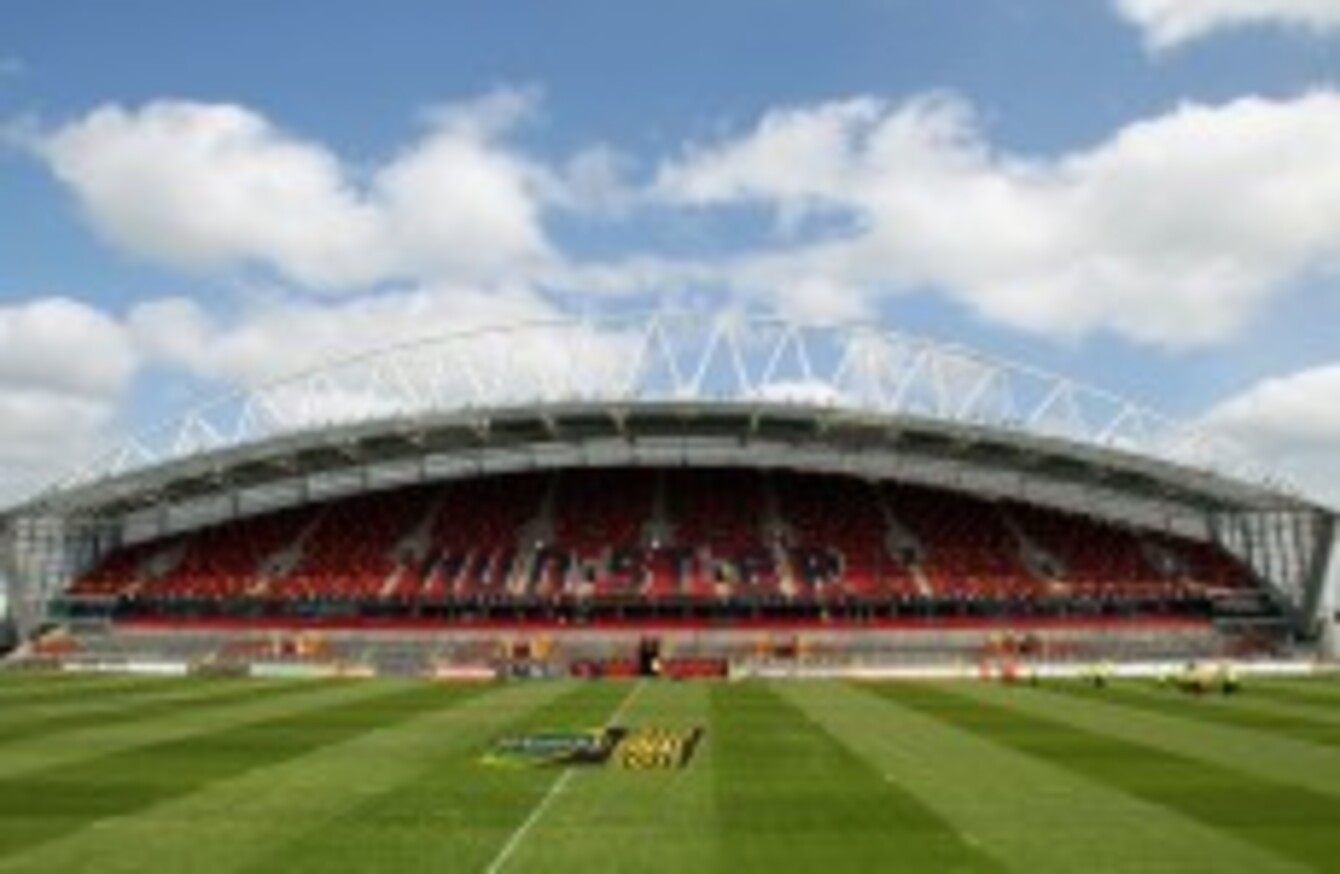 Image: ©INPHO/Colm O'Neill
Image: ©INPHO/Colm O'Neill
FIXTURES FOR THE 2013 Rugby League World Cup will be spread outside the host nations to increase support.
Although, England and Wales are the core hosts of the tournament, selected games will take place in France and Ireland.
Today, it has been announced that one of those games, Ireland's marquee tie against Australia, will be hosted by Limerick's Thomond Park.
Traditionally, the home of Munster rugby union, the venue was witness to one of the greatest sporting upsets the oval ball has ever seen when Munster defeated New Zealand 12-0.
An upset of similar magnitude may be required for Ireland to upset the Kangaroos. Australia count league as one of their most popular sports alongside cricket, they have won the World Cup nine times since it's inception in 1954.
Next year they will be determined to claim a 10th crown having lost the 2008 final (which they hosted) to New Zealand.
Dr. Vincent Cunnane, chief executive of Shannon Development said: "We are delighted that Ireland will play Australia in Limerick in what will be a highly entertaining game."
"Rugby League is the most watched sport on Australian TV and with an expected global TV audience of over 20 million viewers, the Ireland v Australia game gives us a major opportunity to entice Australian tourists and diaspora to Limerick and our Region in the year of 'The Gathering."
No dates have yet been fixed for the games, but the tournament will run between October and November next year.
Organisers say they are pushing Rugby League further than ever before by giving big games to nations where Rugby League is much weaker than Union. The other game to be played outside of the United Kingdom will be in Avignon, where France host New Zealand.
The tournament will be opened in the Millennium Stadium when Australia take on England, who are also in Group A with Ireland.
Ireland are currently ranked 12th in the world, Australia and England are 1st and third respectively.