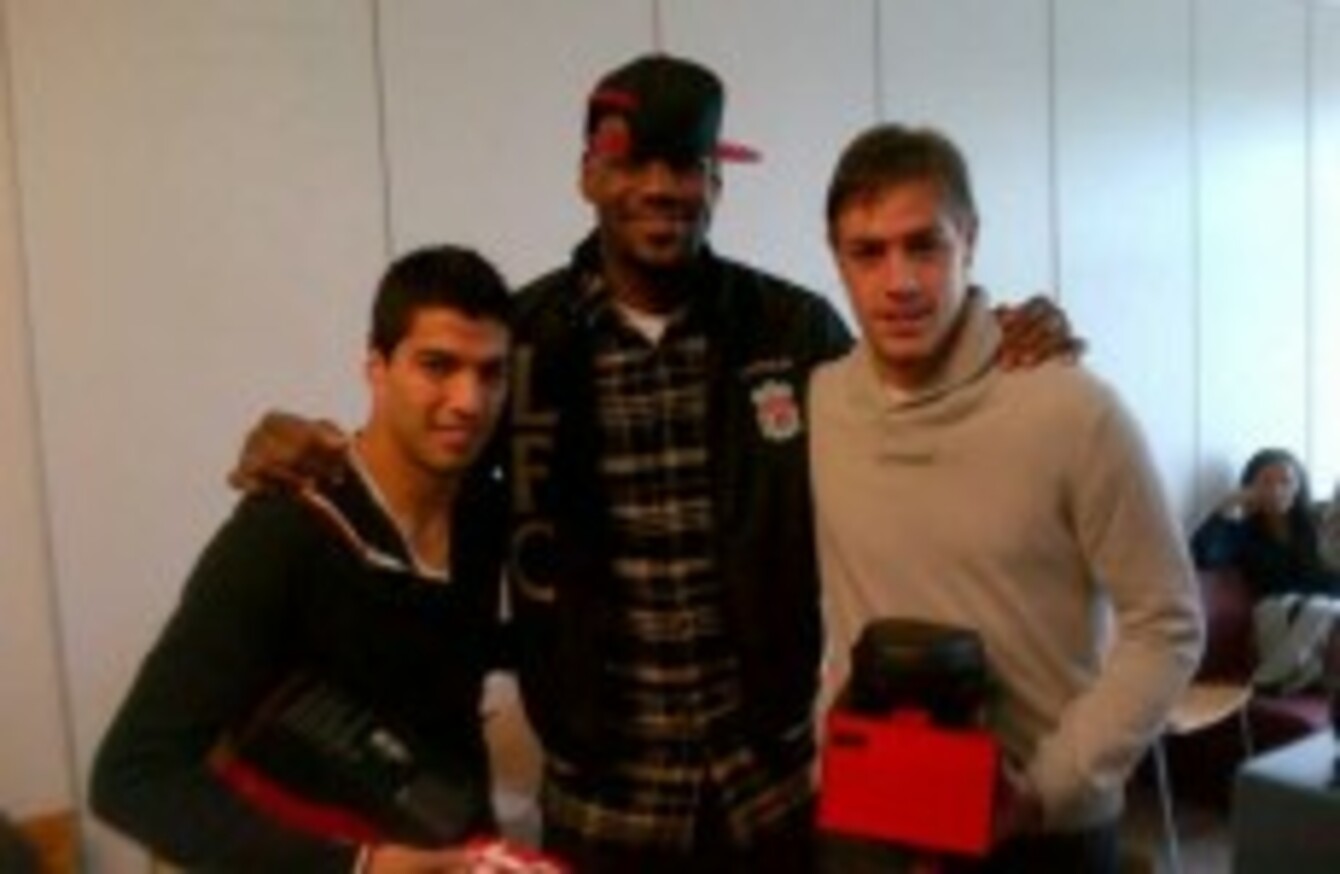 Image: Twitter
Image: Twitter
LeBRON JAMES WILL watch Liverpool play for the first time at Anfield on Saturday as the Reds take on Manchester United at Anfield.
The Miami Heat forward arrived in England on Thursday to watch the team in which he holds a minority share, and he described it as the 'biggest game in the world.'
"Yeah, I'm going for sure!" James later told ESPN The Magazine's Chris Broussard. "Wouldn't miss this one! Biggest game in the world probably."
Liverpool forward Luis Suarez was clearly in awe of the big man as James met the Reds squad on Friday.
Suarez said on his Facebook account: "We just finished the last training before the match of tomorrow! I'm looking forward to play, I uploaded a pic with (Sebastian) Coates and the big star of the NBA, Lebron James! YNWA!"