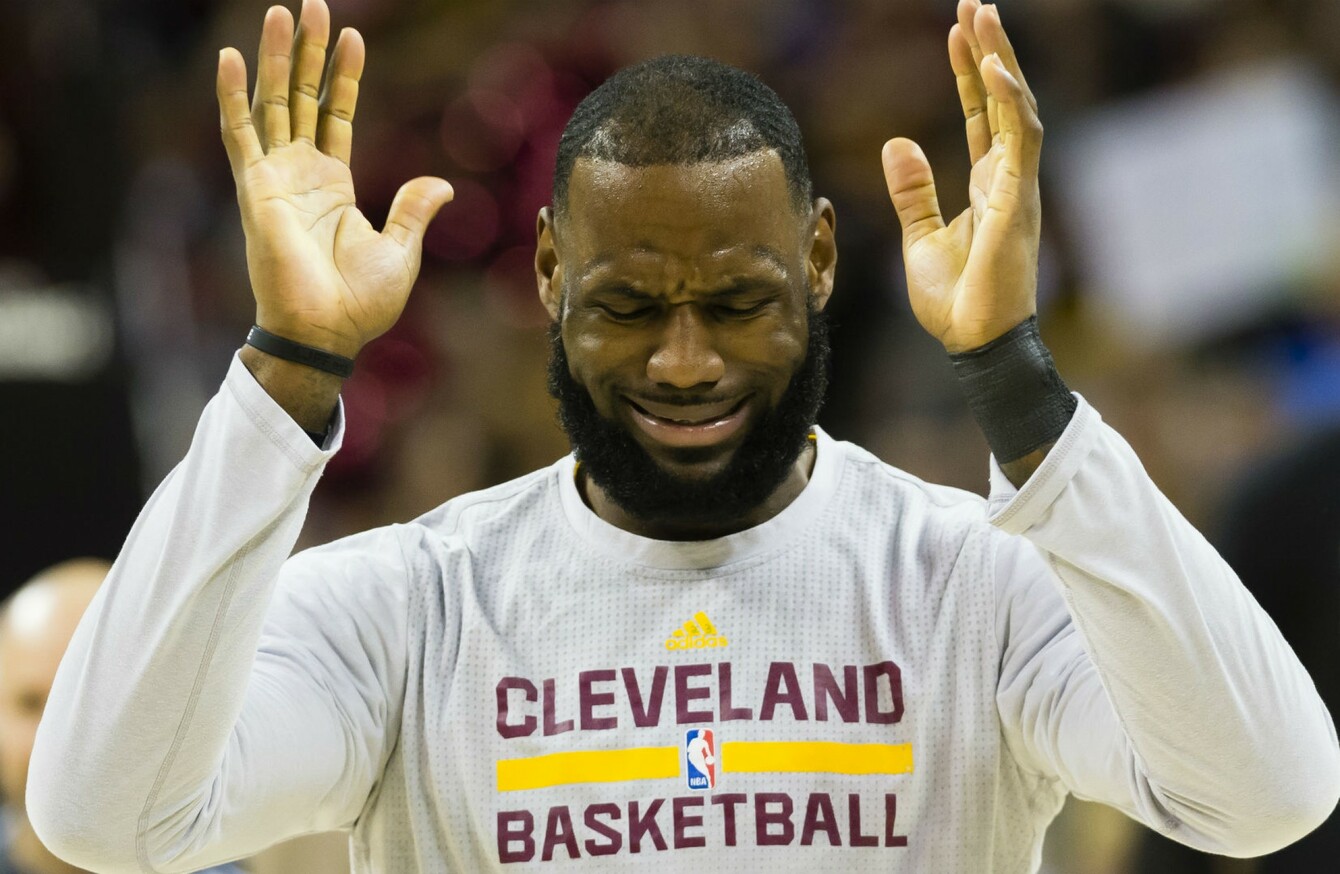 LeBron James
LeBron James
DO NOT MESS with LeBron James' family, just ask LaVar Ball.
The Cleveland Cavaliers big man sent an angry message to Ball, the father of UCLA star Lonzo, about talking to the press about his children.
Last week, Ball appeared on an episode of "In the Zone" with Chris Broussard where he discussed how James' sons, 12-year-old LeBron James Jr and nine-year-old Bryce Maximus James, would struggle growing up in their dad's shadow.
"Keep my kids' name out of your mouth, keep my family out of your mouth," four-time MVP and three-time NBA champion James told reporters on Tuesday. "This is dad to dad. It's a problem now.
"He can talk all about his brand, talk about his sons, talk about basketball, talk about me. But keep my family out of this."
Ball has been outspoken about his son ahead of the 2017 NBA Draft, making some outlandish comments about being better than Steph Curry, winning a one-one-one contest against Michael Jordan and the prospects of a $1billion shoe deal.
"The monsters in the NBA, their dads weren't that good," Ball said. "They were OK, they were players, but the fact that the old [Dell] Curry wasn't no All-Star, he wasn't cold. He could shoot the ball, though. Kobe Bryant, his dad wasn't all that, that's why he's such a monster.
"You got LeBron, it's going to be hard for his kids because they are going to look at them like, 'You got to be just like your dad.' And after a while, that pressure starts sitting on you like, 'Why do I have to be just like him? What can't I just be me?' And then they are going to be like, 'Aw, you're soft, you're not that good.' Because the expectation is very, very high."
The42 is on Instagram! Tap the button below on your phone to follow us!