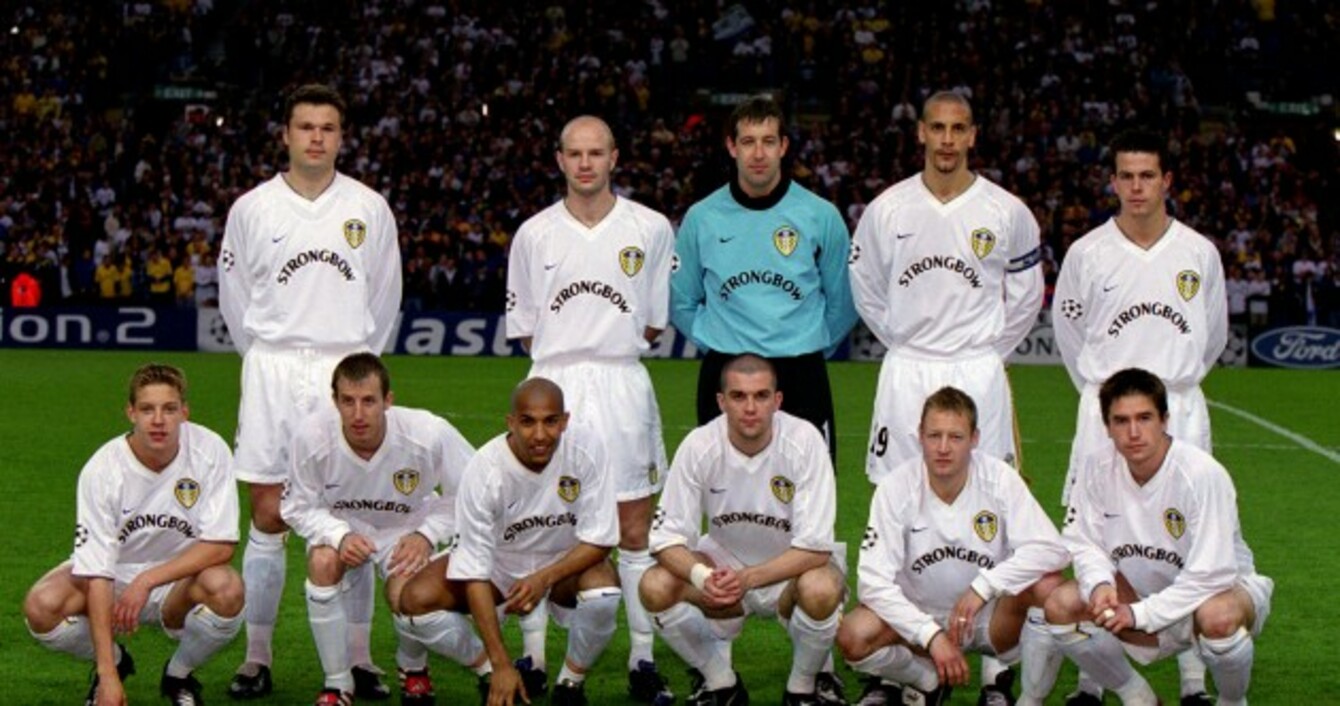 Image: EMPICS Sport
Image: EMPICS Sport
STEPHEN MCPHAIL CAN pinpoint exactly when things began to slide.
It was mid-May, 2001 and Leeds United had just beaten Leicester City at Elland Road in the final game of the season.
But, results elsewhere had gone against them. It meant they finished fourth in the Premier League. It meant they had fallen short of Champions League qualification.
"I walked off the pitch and was thinking the atmosphere had changed", McPhail says.
"Some players knew they wanted to be in the Champions League and were good enough to be there. Factions happened – not in the dressing room, but we knew the club was in trouble somewhere.
"We had those three or fours years of being in Europe. But Liverpool had pipped us by a point. And then the whole club just changed".
Within three seasons, Leeds were relegated and they haven't been back in the top-flight since.
Incredibly, between 2008 and 2010, the club dropped to the third tier of English football.
The fall has been sharp, spectacular and widely documented.
But before the dark clouds rolled in, Leeds had assembled an incredible, largely homegrown team that dazzled domestically and in European competition.
Exactly 15 years ago, the side stood 90 minutes away from a Champions League final.
And then, almost overnight, everything turned to dust.
McPhail saw it all up close.
A product of Home Farm, he had joined Leeds in 1995, part of a healthy Irish contingent that included Nicky Byrne, Damien Lynch and Alan Maybury.
Two years after arriving in Yorkshire, McPhail was lining up for an FA Youth Cup final against Crystal Palace.
Along with Lynch, Maybury and Byrne, his team-mates included Paul Robinson, Jonathan Woodgate, Harry Kewell and Alan Smith.
Rather inevitably, given the future stars on show, Leeds won.
Though Manchester United's fabled Class of '92 is the well-worn example of an immensely successful youth team, this was a glittering collection of talent.
Six of those players would be in the 18-man Leeds group that faced Valencia in the Champions League semi-final second leg on 8 May 2001.
Five would go on to make over 100 appearances for the club.
"We had loads of unbelievable footballers", McPhail remembers.
"But at that time we hadn't a clue what was going to hit us. We just went out and played. In the youth team, we had a great grounding with Paul Hart and Eddie Gray as our U18 managers and they made sure we were disciplined in terms of doing jobs, respecting the older pros and working hard. I think that drove us as a group."
In a similar way to Ryan Giggs at Manchester United, Kewell's meteoric rise was a catalyst for his underage team-mates too.
By the time of the Youth Cup success, the Australian had already been handed his first-team debut. The other youngsters had something to aspire to. Progression was tangible, not futile. There were opportunities. Doors were opening. The general feeling was that if Kewell could do it, others could follow along the same path.
"At the time there was a bit of a transition", McPhail says.
"(Then-manager) George Graham was pushed in the media to have a look at us because there wasn't a lot of young players in the team. He put us in but made it hard for us. You'd think you were doing okay and he'd knock you back. 'Don't get out of line, you've only played a few games – get back in the youth team.'"
Source: Filbert Street/YouTube
It was February 1998 when McPhail finally got his chance. Leeds were losing at Filbert Street against Leicester and with four minutes of normal time remaining, Graham made a double-change. Off came Bruno Ribeiro and Rod Wallace. On went Maybury and McPhail.
"I got a call from the bench to warm up and thought 'Oh, no'", he says.
I just remember shitting meself, thinking 'Am I sure he said my name?' I remember going on for 10 minutes, we were 1-0 down. The ball was out left, on my side, and someone played it through. There was a handball and we got a penalty. I thought 'Brilliant – this might get us back in it'. And Hasselbaink missed! We got beat in the end but it's always stuck with me – the nerves. 'Get your top off – you're going on' and me thinking, 'Right – this is what I've been waiting for.'"
Graham handed a number of Leeds' youngsters their debuts but it was David O'Leary who watched them bloom.
Taking over as boss in the autumn of 1998, he oversaw a glorious spell for the club which began with a fourth-place finish at the end of the term.
McPhail was getting regular playing time and everything felt very familiar.
"It felt like we were in the youth team again", he says.
Source: MoreGoalsTV/YouTube
"We had great older pros – Nigel Martyn, David Batty, Lucas Radebe – they made us feel really welcome. They just gave us so much belief in ourselves. We'd head into big games and always thought we were as good as whoever we were playing."
By that stage, McPhail had also experienced his first taste of European football, thrown in at the deep end in a Uefa Cup tie against Roma at the Olympic Stadium.
"I never thought I'd be starting and the manager used to leave it until 4pm or 5pm to name his team – just before we got on the bus. So he puts up the slide of the team and I'm in it. 'Lovely. Great'. I only had an hour to think about it.
"I got on the pitch, went back to the dressing room and we start to get going. Gary Kelly just says 'Go out and do what you do with the youth team. Remember you played last week? I went to watch you'. Everything was to keep me relaxed.
"The tunnel at the Olympic Stadium is the longest in the world! The dressing rooms are behind the goals so you must have to walk for about five to eight minutes. I remember thinking, 'Jesus, just get me on the pitch here and let me touch the ball'.
Roma won that night, thanks to a goal from Marco Delvecchio.
Still, McPhail played the full 90 and despite the presence of legendary figures like Cafu and Francesco Totti, didn't flinch.  He got a taste for the big European nights and wanted more.
He didn't have to wait long.
In 2000, Leeds made it to the Uefa Cup semis but missed out on a decider against Arsenal by going down to Galatasaray on aggregate.
"That year probably made us", McPhail says.
"We played big teams but nothing fazed us. We went into Premier League games after a European fixture on a Thursday and we'd go and win. Teams we shouldn't have been beating. We had a flow and a confidence about us."
At the end of the season, Leeds finished third in the league. The bar had been raised. Expectations were set.
In the 2000/2001 campaign, Leeds would be playing in the Champions League group stages for the first time.
So, lots of money was invested. The club lavished £18m on the stylish West Ham defender Rio Ferdinand. A further £8.3m was spent on central midfielder Olivier Dacourt. Striker Mark Viduka arrived from Celtic for £6m.
McPhail's minutes were inevitably affected by the expensive additions but he was involved when Leeds' Champions League odyssey got underway on a sobering night at the Camp Nou.
Source: sp1873/YouTube
"I probably had about 10 or 15 European games under my belt already but we lost 4-0 to Barcelona. They had Rivaldo, Kluivert, Simao, Overmars, Cocu. And it was a learning curve.
Beforehand, as we were heading down the tunnel towards the pitch for our warm-up, I saw a little chapel about halfway down. I turned to Gary Kelly and said 'That's a chapel in there'. He said, 'C'mon – we'll say a prayer for this'. So the two of us went in. After the game, we were walking back up the tunnel. Passing the chapel, Gaz just says 'Prayer didn't work, did it Mac?'"
But, Leeds turned it around. At Elland Road a week later, Lee Bowyer scored a late, late winner against AC Milan and they remained unbeaten for the rest of the group stage. A 1-1 draw at the San Siro in their last fixture guaranteed progression.
The investment was paying off. The new signings had gelled. The team was strong. There was depth. And there was momentum.
McPhail agrees.
"Confidence came back to us", he says.
"We had a great mixture of players. We could play Viduka up front – big and strong. Darren Huckerby could run in behind. Smith could do a bit of both. Kewell was a strong runner and great with the ball. Bowyer had great energy. We had two unbelievable goalkeepers in Martyn and Robbo. We had Gaz and Hartey as full-backs – they were just so consistently good. We were just strong all over.
Rio was on another planet at that stage. As soon as he walked in the door, you just thought, 'This lad is unbelievable'.We'd play 8v8 games in training just to keep sharp because games were coming so quickly. We weren't worried about shape so Rio would go up front and be incredible. He could play in midfield, at full-back. His natural ability was just frightening. His physique too. He just had a different aura about him. Woodgate beside him was a real strong character as well – he loved a tackle. The two of them rubbed off really well on each other as a partnership."
At the time, Uefa had experimented with the Champions League format and introduced a second group stage.
So, after performing minor miracles against the likes of Barcelona and Milan, Leeds were then faced with another ominous task. They were drawn in Group D, alongside Real Madrid, Lazio and Anderlecht.
But it mattered little. They returned to the Olympic Stadium and beat Lazio thanks to a goal from Smith. They got the better of Anderlecht both home and away and then managed a 3-3 draw with the Italian giants back at Elland Road.
Leeds United were through to the quarter-finals.
McPhail can't quite put his finger on what made the group so special though the young players had all been blessed with a competitive edge that never dissipated.
The mixture of personalities in the dressing room certainly helped too.
"We used to push each other to the limits", he says.
"We all lived together for a bit at the training ground so we'd go in the hall after dinner and play off the wall or we'd go to the gym and lift weights to see who was the strongest. We were just always testing each other. As a group we just always wanted to be better.
"We didn't have a bad lad in the dressing room. There was never any time when you thought, 'We're going to have to sort him out'. We all got on great and if we had a bad result, you'd have Gary Kelly or David Batty who'd stand up and say, 'For fuck sake, lads – we're better than them'. And you'd be thinking 'We're away at Old Trafford'. Those older pros just gave us huge belief.
"I could tell stories about Batts all day. He didn't like football. He just wanted to go home. I'd be at the training ground and warming down, taking a few shots and he'd be going by in his car, waving at you. You'd be thinking, 'How quick was that? He hasn't even had a shower'. But that was just the character he was. He lived about 200 yards from the training ground and he'd still get in his big camper van and drive up. He was so old-school. He had a motorbike another time. Just so laid back. But that probably rubbed off on us."
Leeds just about sneaked past Deportivo la Coruna in the last eight. After a 3-0 win at home, they were battered in the second leg at the Riazor Stadium. Deportivo found the net twice and hit the woodwork three times. Still, Leeds dug in and survived.
In the semis, it was another Spanish side – Valencia – and the first leg didn't go to plan. It finished scoreless and Leeds had nothing to take with them to the Mestalla.
"We all shaved our heads the week before", McPhail remembers.
"We were playing against Arsenal in London so we had three or four days before heading to Spain. One of the lads, maybe Danny Mills, had the razor. If you look back on the team photo, I think Hartey is the only guy who doesn't have the shaved head because he was getting married in the summer. But little things like that calmed us down. The camaraderie was great and it wasn't too serious. I heard Rio speak about it a few months ago – he was asked about the groups he'd been a part of. He mentioned how good Leeds was. And he's right. You know when you're in a special group."
But when the dream died, it went quick.
In the return leg, Juan Sanchez scored Valencia's opener after 16 minutes before grabbing a second just after half-time. Gaizka Mendieta added a third and that was it.
McPhail was stripped and ready to come on as a late substitute but never made it to the pitch. His memories of that game, though, remain vivid.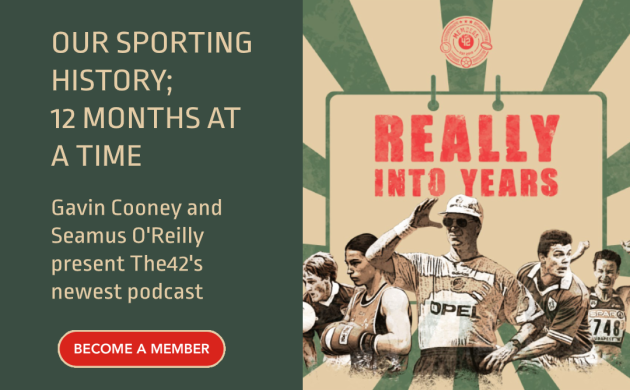 "I remember thinking how good they were. Pablo Aimar, Mendieta, Roberto Ayala at the back", he says.
I remember I got drug-tested afterwards. They walked me down the tunnel and put me in a little room. The door opened and Aimar walked in. I had an hour with him in the room. They had just got to a Champions League final and we were on our knees but he was so respectful. He didn't have much English but came in and shook hands. There were people coming in and hugging him but he was so respectful, asking them to be quiet – and that always stuck with me. He was nice and gave me a hug going out and said good luck. We were devastated. We thought we'd do it."
The season ended in anti-climax.
Leeds had gambled on finishing in the top three. The financial plan revolved around Champions League qualification. When they fell short of the target, it was time to worry. But there was a reluctance to hit the panic button just yet.
So, they gambled again. And threw more money at the problem. They signed Robbie Keane, Robbie Fowler and, infamously, Seth Johnson.
But when they failed to reach the Champions League again in 2002, chaos quickly ensued.
Desperate, the club needed money and fast. They wanted players to go. Everything turned toxic, seemingly overnight.
"When we came back after that summer, there were players leaving every month", McPhail remembers.
"You'd get pulled in after arriving for training and someone was telling you to go. A lot of the young lads just said 'No, this is us – we don't want to leave'. For me, I wanted to stay. I loved playing there. I loved that part of the world. I grew up there. I had been there since I was 15.
People were saying 'I'm out of here' before games. The day before games. It was madness. The club was putting out fires, financially, and trying to get money in. Random stuff happening made you think 'This is a shambles'. It was proper turmoil. Every day you'd walk in and think, 'What's next?' Our canteen staff didn't turn up because they were sacked. Laundry ladies that we would've grown up with – they were like mothers to us. At 15, we'd have gone into them every day. They looked after us. Women that had fed us three times a day. It was heartbreaking to see.
"Because we had been doing so well and then we weren't, the arguments started then. That's natural but it was horrible to have it end like that. It was a massive financial gamble but if it had been thought out a little bit better, the group was really, really good. Football-wise, it was brilliant. You always think 'What if?' If that group stuck together for another year or two, we could've had something for longer."
Just 12 months after reaching the Champions League semis, the break-up began.
Ferdinand was sold to Manchester United for a British record of £30m. Woodgate went to Newcastle for the cut-price sum of £9m. After one season at Elland Road, both Keane and Fowler were traded in too. They went to Tottenham and Manchester City respectively for a cumulative loss of £10m.
In January 2003, Bowyer, so influential in that 2000/2001 campaign, was transferred to West Ham for a mere £100,000 because he was in the final year of his contract and refused to sign a new one.
Unsurprisingly, the club's rapid descent was devastating. In May 2003, they finished just five points outside the drop zone. A year later, they weren't so fortunate.
Their relegation was confirmed at Bolton's Reebok Stadium as they succumbed to a thumping 4-1 defeat. By that stage, Harry Kewell, Olivier Dacourt and Nigel Martyn had all left and after the club's fate was confirmed, Robinson, Viduka and James Milner all departed too.
Finally, Smith, an icon to the Leeds' faithful, moved on.
To compound things, he joined Manchester United.
It just all seemed so wrong.
"I played in Smudger's last game – and it was signed, sealed, delivered that he was signing for United", McPhail says.
"There were tears in his eyes in the dressing room afterwards. He really didn't want to go but he knew, for the club, that he had to. It was emotional. A kid from Leeds signing for Manchester United? Not the thing to do. But fair play to him. He did what he had to do for the club. But it was devastating for him. And for others who grew up in the city."
Within three years, 15 of Leeds' 18-man squad for that Champions League semi-final second leg against Valencia had left the club.
McPhail stayed in Yorkshire and joined Barnsley before moving to Cardiff in 2006. He enjoyed seven excellent seasons there and captained the side in the 2008 FA Cup final against Portsmouth.
Now back in Dublin with Shamrock Rovers, he doesn't dwell much on the past.
As we chat over a coffee, he reveals some of the shirts he wore at the height of his career are 'in a bag somewhere'. He'll show his kids one day.
But our conversation about Leeds brings him right back. His eyes light up as he recalls the funny stories. The good times. There was a love there, an unbridled spirit, a togetherness. Something special.
"It's very rare that you get proper, true friendship in a dressing room but that group … I always look back and think we were close", McPhail says, trailing off.
"We were proper close", he continues.
"We were so together. We had such belief in ourselves as a group. No one fazed us. My eyes were totally opened in that Barcelona game.' Were we good enough?' And within a week we responded to it. That was bred into us. We had always pushed each other. We were infectious, we had that energy."
And what of the current mess Leeds finds itself in? The obscurity? The no-man's land?
"It's heartbreaking to watch", he says.
"Is it ever going to change? It's hard for the fans. They're the be-all and end-all of the club."
A version of this article was originally published on 8 May.
The42 is on Snapchat! Tap the button below on your phone to add!