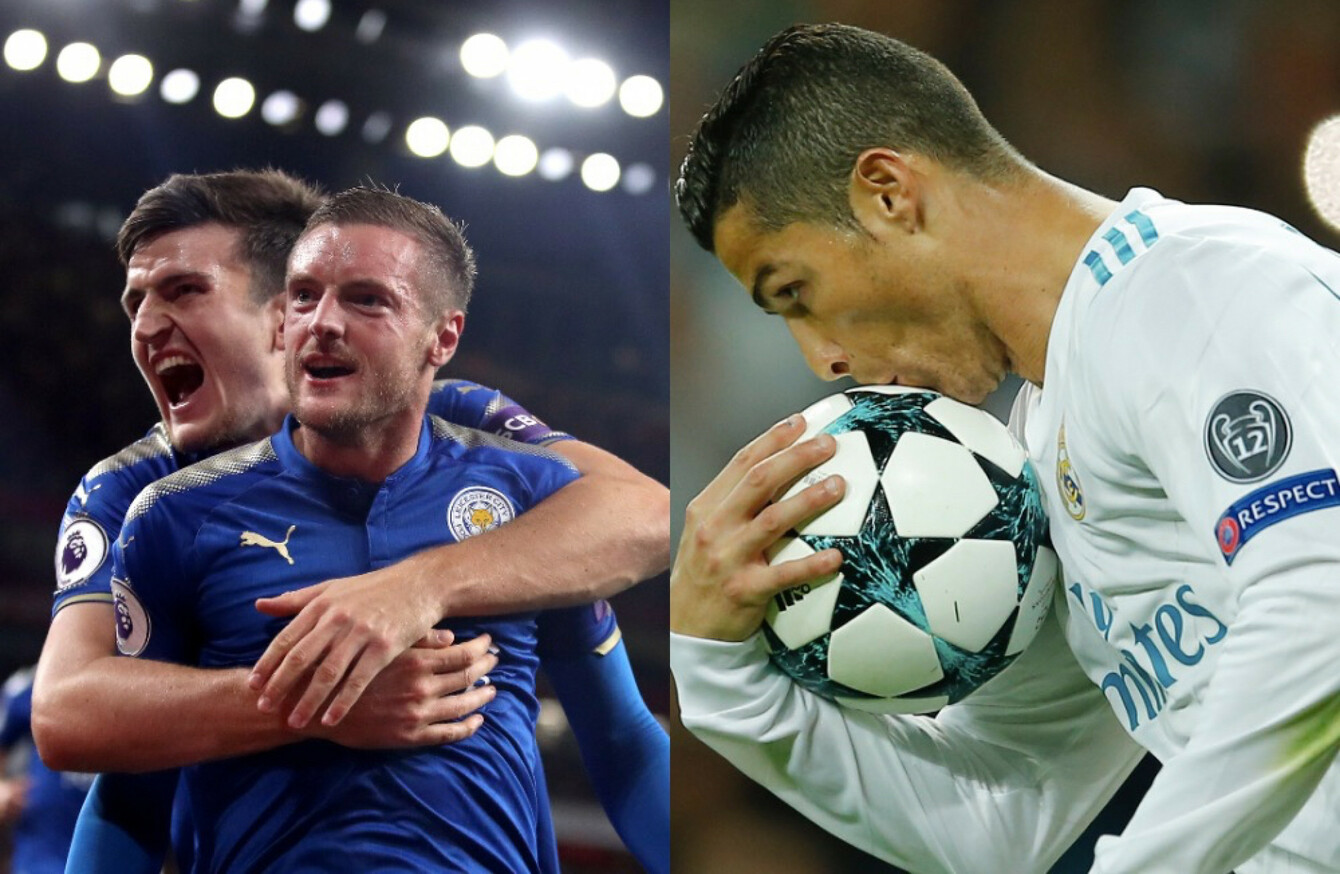 LEICESTER CITY EARNED £73.2m from their run to the Champions League quarter-finals last season – more than Real Madrid got for winning the tournament.
How?
Well, it all comes back to the strength of domestic TV deals made by certain countries, and a number of other factors.
Uefa divide payment into three sections: participation bonus (each club gets the same for reaching the group stage), performance bonus (more money is offered per win and draw) and finally, the grey area of market pool.
Defined by Uefa, the market pool is 'the money distributed according to the proportional value of each television market'.
But there are finer details in terms of how the share is calculated. According to Uefa:
Five influencing factors determine the exact market-pool payment that a team will be entitled to: actual final amount of money in the market pool; actual composition of the 2017/18 UEFA Champions League field; number of clubs from that team's association; these clubs' respective rankings in the previous season's domestic championship; and these clubs' performances in the forthcoming UEFA Champions League."
The Premier League is the most lucrative market but, despite a big contract, that market pool money has to be shared between all the teams that qualify. Last season all four reached the group-stages and three made it through to the knockout stages. But just one made it to the quarter-finals: Leicester.
In comparison, Spain's market pool was much lower. So, despite Real winning the competition (remember, extra money for every victory and a big chunk for lifting the trophy), they still earned less than the Foxes.
There wasn't much between the two but, both teams trailed behind Juventus – who enjoyed a lucrative campaign. Yes, they suffered defeat in the final but they earned just short of £100m.
They pulled in a massive market pool amount – £52.5m – a reflection of Italy's really strong domestic deal, their own recent form in Serie A and Europe and the fact that they shared the big pot of money with just one other side, Napoli.
Roma were eliminated in the play-offs but still managed to take in £9.4m.
Napoli made it to the Round of 16 but earned more than Barcelona (who reached the quarter-finals) and semi-finalists Atletico Madrid.
Champions League 2016/17: Top earners
Juventus: £98.6m
Leicester City: £73.2m
Real Madrid: £72.6m
Napoli: £58.9m
Monaco: £57.76m
Arsenal: £57.73m
Atletico Madrid (semi-finals): £54.1m
Barcelona (quarter-finals): £53.4
Paris Saint-Germain (Round of 16): £49.3m
Manchester City (Round of 16): £44.8m
Subscribe to The42 podcasts here:
Subscribe to The42 podcasts here: