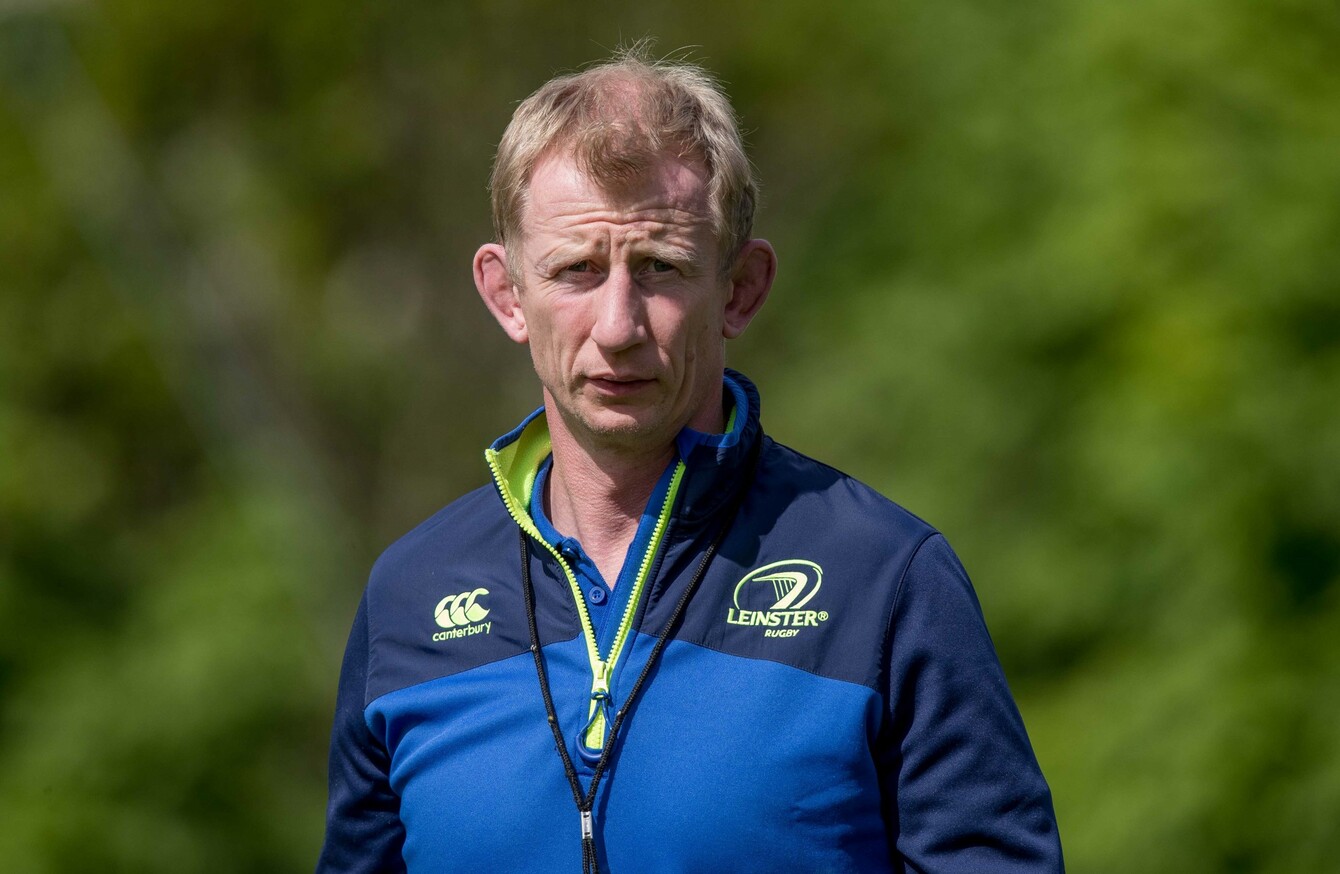 Leinster head coach Leo Cullen.
Leinster head coach Leo Cullen.
LEO CULLEN IS "optimistic" regarding Sean O'Brien's chances of playing for Leinster again this season, while the Leinster head coach also isn't ruling out the possibility of Jamie Heaslip and Rob Kearney playing a part in their bid for their first Guinness Pro12 title since 2014. However, time isn't on the side of the Irish international duo.
Leinster, who were 31-30 winners at home to Glasgow Warriors last Friday evening, will travel north to play Ulster on Saturday in their final game of the regular season. They then have a two-week gap to their semi-final at the RDS on 19 May, with the final — should they reach it — scheduled to take place eight days later.
Kearney recently had bicep and knee operations, while Heaslip underwent a procedure to remedy a back issue. Neither player has seen any game-time since Ireland's Six Nations defeat to Wales in Cardiff on 10 March.
"It's week-by-week," Cullen said in relation to Kearney and Heaslip. "Their injuries, the timeframe originally on those injuries, 10-to-12 weeks, were both a similar time. That takes you to the end of the season so if it goes incredibly well they might get back inside that.
"But if it's not going incredibly well then it's getting very, very tight to play a semi-final or final, having not played for 10-to-12 weeks."
Cullen added: "Obviously Rob's is complicated because he's had two surgeries, not one. Jamie's is one. A disc issue in your back, they react so differently. It's impossible to tell.
"We've had players who have come back in 10 weeks, players who have come back ready to be introduced to training and their black flares up again and they have to have surgery again. So we just have to make sure we're careful in doing what's best for those guys. It's very hard to be definitive about exactly when they're going to be back."
Due to a hamstring problem, O'Brien hasn't played since Leinster's Champions Cup quarter-final win against Wasps four weeks ago. However, Cullen seems more confident about the Carlow native's prospects of returning before the end of the campaign.
"He's had a pretty major injury to his hamstring in the past where it's been reattached and he has tried to rehab it conservatively with a timeframe, but again he breaks down at the end of that rehab period and goes for surgery," the Leinster boss explained.
"No one wants to go down that road again. He's got a couple of issues. We just need to make sure he's in the best possible shape. I'll definitely be guided by the medics on that and guided by Seanie.
"He's back running, which is the positive thing, and he's happy with the progress he has made. He's getting closer but I can't be definitive over whether it's next week or the week after. I'd be pretty optimistic but again I'm not sure."