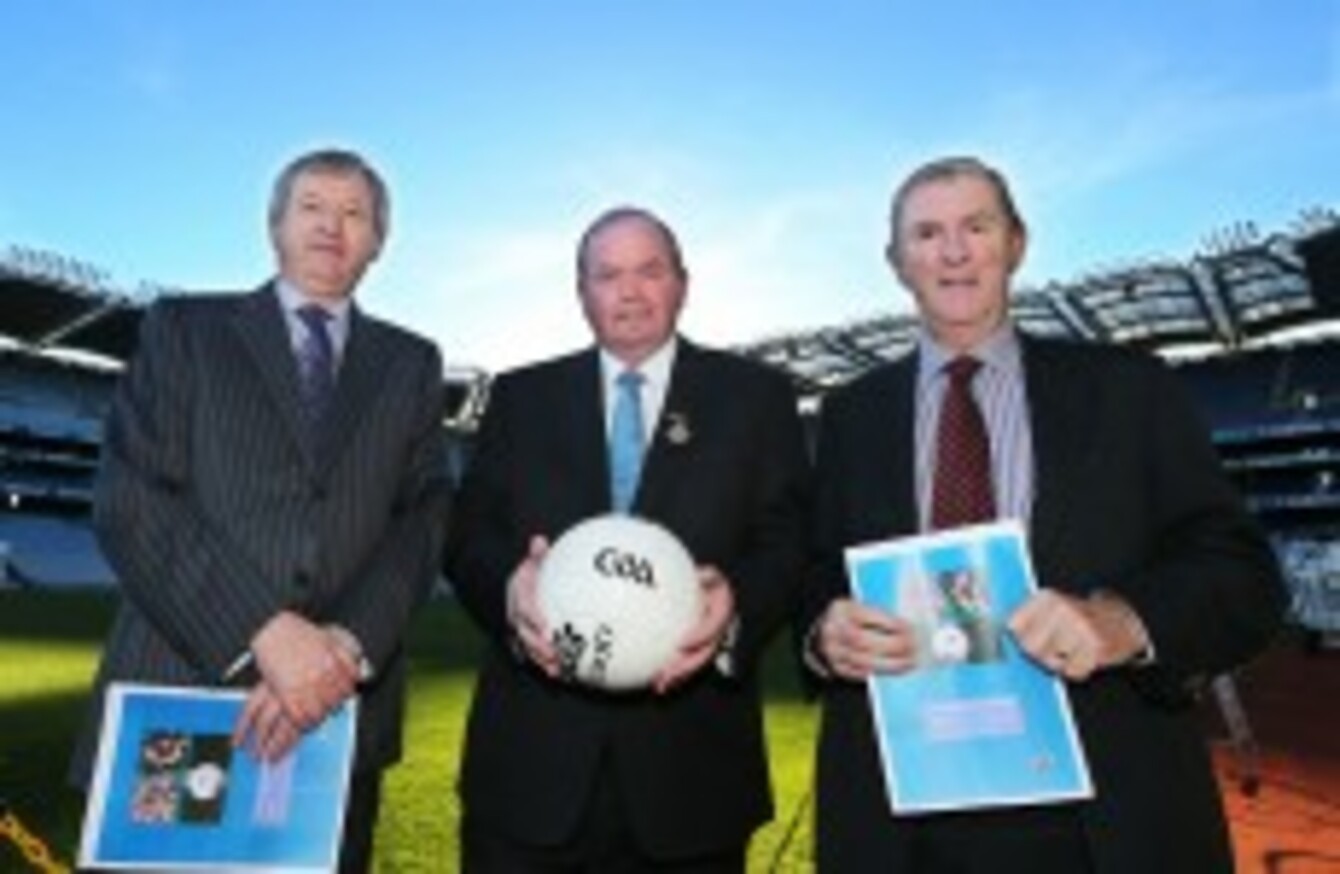 The launch of the second FRC report in December.
Image: INPHO/Cathal Noonan
The launch of the second FRC report in December.
Image: INPHO/Cathal Noonan
LEINSTER COUNCIL SECRETARY Michael Delaney has expressed his concerns over the FRC's innovative proposals to shake up the structure of the GAA's provincial football championships.
In his annual report to the Leinster Council, which hold their convention next Saturday in Croke Park, Delaney describes the proposals as 'a bit of a head scratcher' and believes the organisation of hurling fixtures has not been taken into account.
"The proposal to have eight teams in each province at the start of the inter-county provincial championships is a bit of a head scratcher. Are we to persuade ourselves that the first three games in the Leinster SFC are not really that at all?
"Besides, can somebody honestly tell me what is the attraction – for players, supporters or media – of the loser of a Carlow/Wicklow SFC game heading off to play Waterford or Kerry in the Munster championship or for the loser of a Longford/Laois  game having to head off to Castlebar to play Mayo in the Connacht championship?
"I then come to what I find to be the most serious problem with the report. There appears to be little or no consideration given to the need to also factor in dates for the provincial and All Ireland hurling championship fixtures.
"This is most blatant when the committee proposes that the four provincial football Finals would be played over two successive weekends in July. What happens to the Leinster and Munster senior hurling finals? – surely it is not envisaged that they be played on the same day!"
Leinster Council secretary Michael Delaney – (file photo)
Pic: INPHO/Dan Sheridan
Delaney also reckons that the problem of club fixtures has not been addressed.
"Early on in the document it is stated that this report attempts to address the prevailing view that club players are badly treated in terms of their competitions and fixtures. That is a noble ambition but, in my opinion, the report does not remotely deal with this problem.
"Years of experience have led me to the conclusion that the biggest obstacle to the organisation of any kind of viable club competition schedule is the qualifier system in the inter-county senior championships.
"It is unwieldy, time-consuming and practically pointless until the month of August. Yet the FRC barely touched on its existence. In fairness, if you are going to knock something, you should have some kind of an alternative.
"For what it's worth, this is mine. If the qualifier series is not to be dispensed with (which would be my own personal preference) then it should only come into play for beaten provincial semi-finalists and finalists. That would certainly free up a lot of weekends for club football in many counties."
The full report can be read on the Leinster Council website