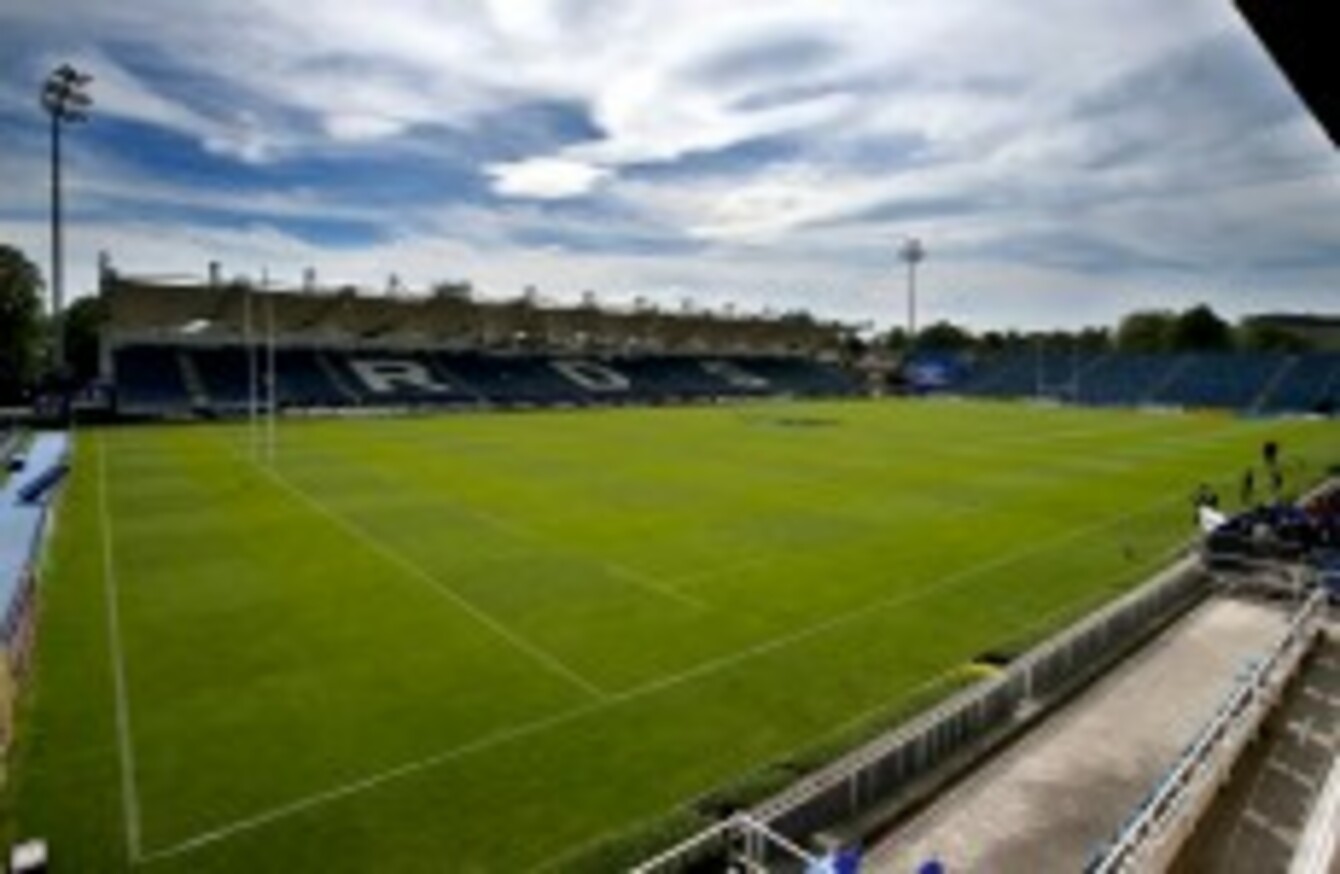 The RDS currently has a capacity of 18,500.
Image: Dan Sheridan/INPHO
The RDS currently has a capacity of 18,500.
Image: Dan Sheridan/INPHO
LEINSTER HAVE ANNOUNCED plans to increase the capacity of the RDS from 18,500 to 25,000.
The province, in conjunction with the Royal Dublin Society, will run an international architectural competition to decide on the final design. A budget of €20 million has been set initially, with the RDS responsible for securing that money.
Some of the figure is likely to be regained by an eventual sale of the naming rights for the stadium.
The newly-developed RDS Arena will host Leinster's home Guinness Pro12 games, as well as their home European Rugby Champions Cup fixtures and is expected to include a 1,500-capacity terrace.
A six-month time frame has been set for the selection of a design concept, with work expected to start on the Anglesea Stand and Main Arena in April 2016 at the earliest. Leinster will continue to play at the RDS during the redevelopment with a reduced capacity [3,000 to 4,000 seats less than currently used] until a projected finishing time of September 2017.
Speaking at today's announcement, Michael Duffy, chief executive of the RDS said:
The RDS has been home to Leinster Rugby since 2007 and we are delighted to move on to the next stage of our relationship with them, which is to collaborate on a new stadium development from which both parties will benefit.
"The RDS is already on a world stage as an equestrian and now rugby venue and our ambition is for a world leading stadium with facilities on a par with the best anywhere. It is for this reason that we have decided to launch this open competition and to seek design ideas from the best in the world."
Leinster chief executive Mick Dawson added:
"This really is fantastic news for all Leinster Rugby supporters, for the players, management and for staff. We have had some wonderful moments in the RDS over the years but it's now time to look to the future.
"The move from Donnybrook to the RDS in 2007/2008 has proved to be extremely successful and it has allowed us to grow as a team. In that time we have won numerous domestic and European trophies while offering an excellent match day experience.
"However we want to move forward and a 25,000 capacity, purpose built arena will allow us to do that and provide us with greater commercial opportunities both within the stadium and with regard to naming rights".
- Updated 14.27