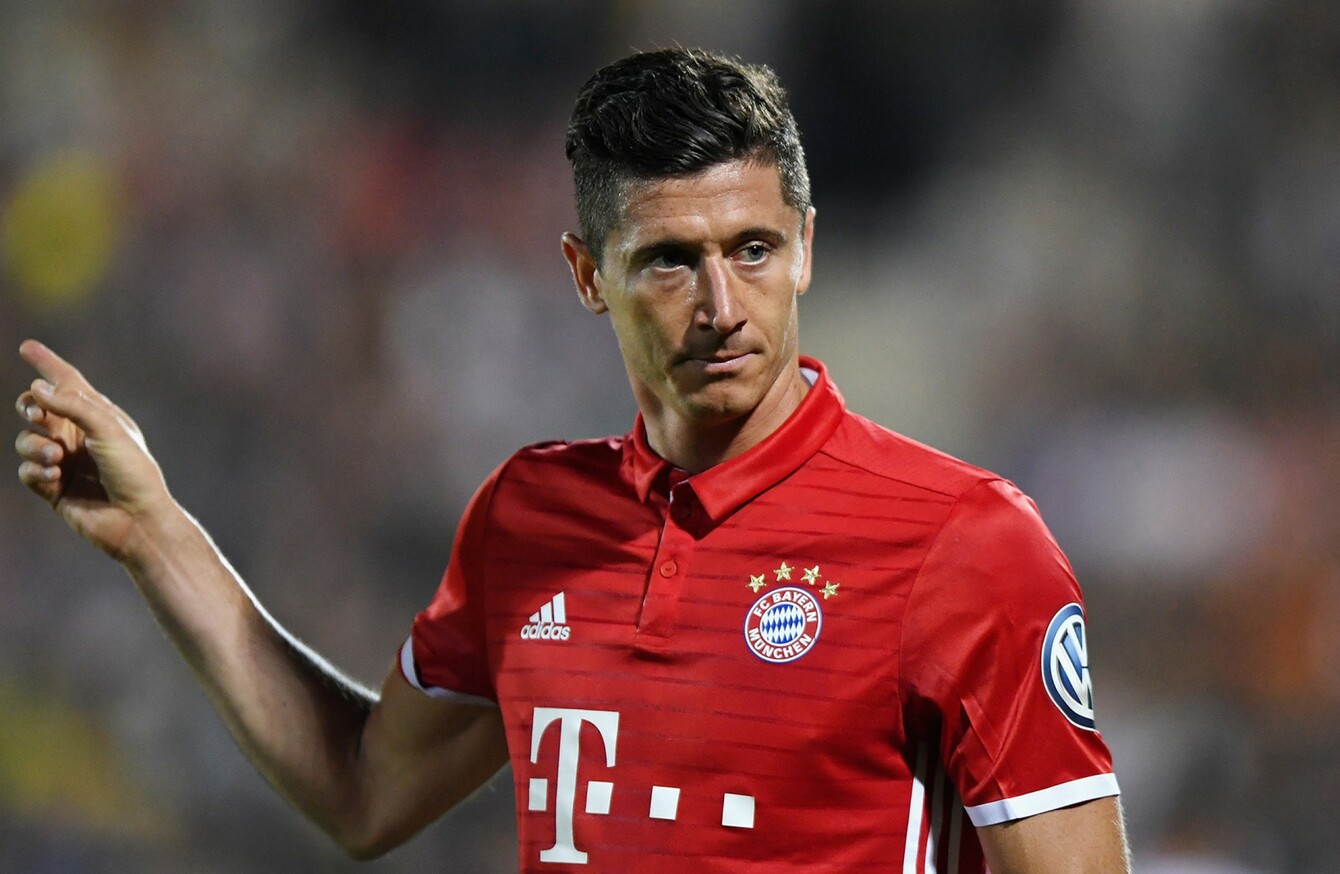 Image: Thomas Eisenhuth
Image: Thomas Eisenhuth
ROBERT LEWANDOWSKI HAS accused his Bayern Munich team-mates of costing him the Bundesliga's top goalscorer award in 2016-17.
The Poland international enjoyed another prolific campaign as he helped Carlo Ancelotti's side to preserve their domestic dominance with another title triumph.
He was to finish the season with 43 goals in all competitions, with that personal-best return achieved in just 47 appearances. Lewandowski was, however, to see his 30-goal tally in the Bundesliga beaten by a solitary effort from Borussia Dortmund's Pierre-Emerick Aubameyang.
On missing out on Kicker's prestigious Torjagerkanone prize, Lewandowski told reporters while away with his national side: "It doesn't hurt anymore, but it did at first.
"Maybe because I wasn't completely satisfied with the way my team helped me. Immediately after the last game, I felt anger. I was disappointed with my team. That was the feeling I had."
Lewandowski failed to find the target in Bayern's final game of the season — a 4-1 victory over Freiburg. Aubameyang, meanwhile, bagged a brace as Dortmund brought their Bundesliga campaign to a close with a thrilling 4-3 win at home to Werder Bremen.