Liam Kearns at the Tipperary 2019 GAA season launch.
Image: Matt Browne/SPORTSFILE
Liam Kearns at the Tipperary 2019 GAA season launch.
Image: Matt Browne/SPORTSFILE
THE METHODS EMPLOYED by a team joint top of Division 2 of the football league may not be to Liam Kearns liking but the Tipperary boss is pragmatic enough to accept results govern the modern way of thinking in Gaelic football.
Fermanagh's 0-8 to 0-6 victory over Kildare on Saturday night leaves them joint top of the second tier on four points, behind Meath on scoring difference and ahead of Donegal. It's an extremely congested division with Tipperary in fifth place but only a point off the top after their success over Donegal on Sunday.
Rory Gallagher's side are also the only team unbeaten in the division after earlier draws with Cork (0-8 to 1-5) and Tipperary (2-5 apiece). But with the lowest scoring total for and against in the division, their ultra-defensive approach has been a clear contributory factor.
Kearns witnessed the challenge in playing against such a system last Sunday week in Thurles.
"I suppose a manager sets his team up to get a result. He got a result against Cork and he got a result off us in Thurles. I have to say in Thurles, I wouldn't set my team up that way, but as I say a manager has to set up his team the best way to get a result.
"It is a results business, and Rory would say 'if I keep Fermanagh in Division 2′, I presume he thinks it's the best way of going about it. They get 15 behind the ball and it's very hard to break them down, it's as simple as that, even on a pitch the size of Thurles.
"We did break down the blanket numerous times but we just didn't finish and that was the issue for us. But in Enniskillen they'd be very difficult to break down because it's a tighter pitch, way tougher."
On a wider level Kearns hopes the game will shift away from a predominantly defensive mindset.
"I can only speak for my own teams, we never did that. You have to take cognisance of your defence but at the same time when you're playing a team with 15 behind the ball then you have to have a lot back yourself to cover yourself.
"When you're playing a team that plays that way it dictates to you that you have to play that way. But I do think it's getting away from it and I think hopefully it will continue to get away from it because I don't think there's any entertainment value in it.
"The finish (against Tipperary) was maybe entertaining for the people that were here but the first half certainly was not and the Cork match, I saw the Cork match and the first half of that was hard to watch as well.
"The defensive mode and attitude of teams is definitely affecting attendances, because the quality players are not being given a chance to play.
"I'd like to see it go back to the quality players getting the opportunity to play but in the environment that's there at the moment that's very difficult. But it will evolve. I think it will evolve itself and, I do think it's going back (to more attacking formations), to answer your question.
"But there will be teams that will hang on to that style and play that way if they think it's the best way for them, they'll stick with it."
Kearns is also concerned that the GAA's new sin-bin rule will encourage defensive play and believes there is a strong chance that the mark will stay in place.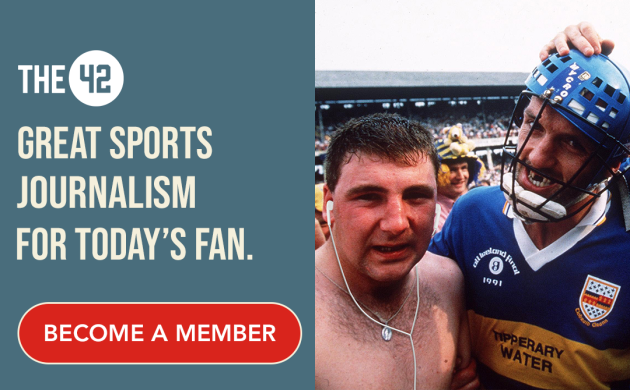 "They might have to look at the mark and tweak it. I think it's going to stay, it's a good innovation. Monaghan showed how you can exploit the mark and I don't think that's what they wanted, that's not what it was meant to be.
"I think the mark is probably here to stay I would stay, a good chance of it. I would say the sin-bin probably has to be tweaked a bit as well but it has a huge bearing on it. Like, you get man sent off for 10 minutes and then next thing someone else gets one and you're down to 13 men. That's the winning and losing of a game.
"I think the sin-bin is something that all teams have to be aware of now. 10 minutes is a fair amount of time playing with 14 men. And it actually encourages defensive play, like, if you get down to 14 men you're going to defensive for 10 minutes and say, 'okay, we won't give away any scores', a bit like rugby.
"When they have the extra man they go after it but when they don't they defend it. The GAA will take the same approach when they go down to 14 men, they will say we'll hold tough."
Subscribe to our new podcast, The42 Rugby Weekly, here: