HIS PLAYING DAYS were indelibly associated with Mayo's efforts to break through but Liam McHale's coaching career currently sees him trying to direct a Roscommon rising.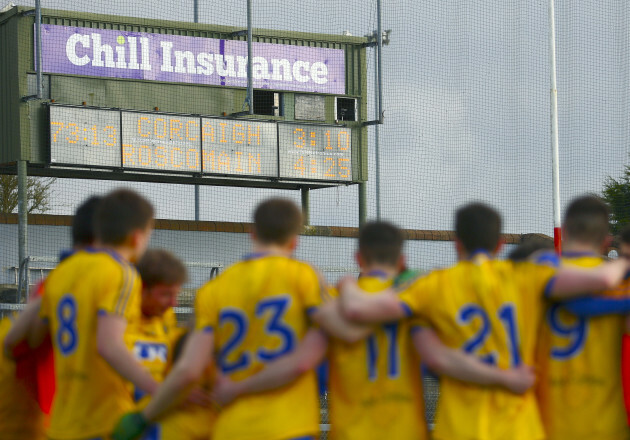 Ken Sutton / INPHO Ken Sutton / INPHO / INPHO
The latest evidence suggests he is off to a good start. When Kevin McStay was ushered into the Roscommon hotseat last winter, he brought McHale in as part of his team.
The duo had already blazed a trail in Roscommon, guiding St Brigid's to become All-Ireland senior club football champions in 2013.
If they received an early punch to the gut when being mugged late on in their league opener against Monaghan, Roscommon have rallied marvellously.
Sacking Kerry in Killarney was one thing, following it up with Sunday's dazzling destruction of Cork when they hit 4-25 was another.
"I was talking to somebody before the game and we were hoping we'd be in the game with ten minutes to go, and that our fitness levels and the little bit of extra work that we did might have got us the win," outlined McHale.
"We'd have been very happy to get a win by a point or two. The Kerry game, the Kerry win three weeks ago gave us a lot of confidence.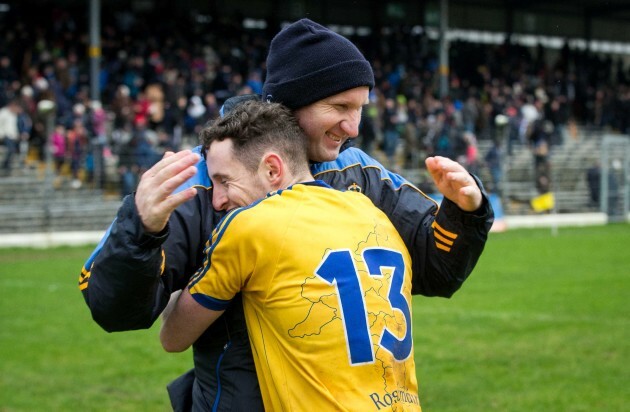 Morgan Treacy / INPHO Fergal O'Donnell and Ciaran Murtagh celebrate Roscommon's win over Kerry Morgan Treacy / INPHO / INPHO
"We threw that (Monaghan) game away. Going into injury-time, we were a point up and we ended up losing by four. That was a massive disappointment.
"We were worried about how we'd react after that. We got lucky. We got a Kerry team that was way under strength, especially in the forwards.
"Roscommon are very young but they've a lot of very good forwards. These types of results are fantastic for a team that's after coming up into the first division and we're absolutely delighted."
McHale is keenly aware of the talent pool that exists in Roscommon football circles.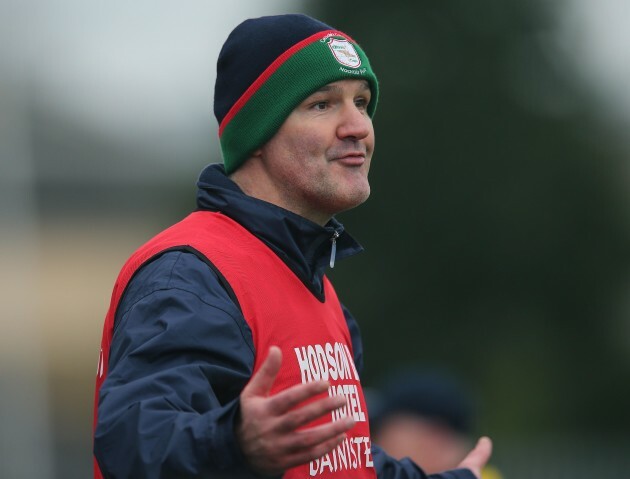 Lorraine O'Sullivan / INPHO Liam McHale previously coached St Brigid's Lorraine O'Sullivan / INPHO / INPHO
"I would have coached Brigid's for three years. So I would have known all the Brigid's lads and would have known all the high-profile lads that were playing Division 1 in Roscommon.
"There's a lot of talent but they're very, very young. The fans are great, they're getting behind them and travelling in numbers. But they need to be patient.
"A lot of the key players are U21 or out of U21. This is a man's league. Division 3 and Division 2 wasn't anything like this.
"We've got two wins, one more will keep us safe and that's all this current management team wants at the moment."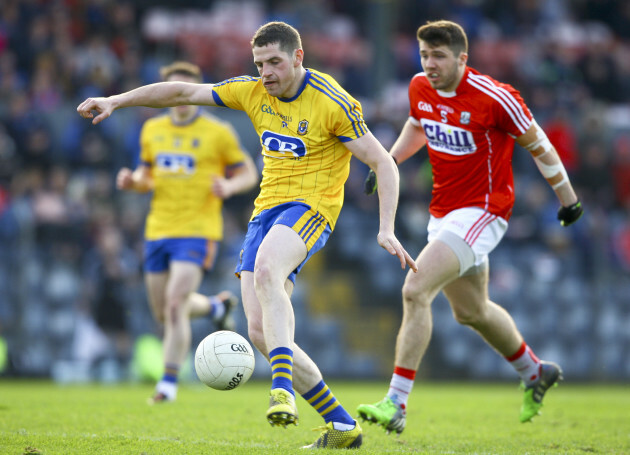 Ken Sutton / INPHO Fintan Cregg shoots on goal for Roscommon against Cork Ken Sutton / INPHO / INPHO
Down are next up in Dr Hyde Park in the midst of a positive spell for Roscommon and McHale is enjoying his involvement.
"If guys are receptive and they enjoy what you're doing it is very enjoyable.
"I'd be still playing if I could but I can't so this is the next best thing but I still love it.
"They have to learn how to play at this level and they have to learn how to defend properly and play with that space and play with that enthusiasm.
"Don't be scared going out playing these teams."