'DON'T GO IN the water.'
There aren't any sharks in the River Liffey — none that we know of anyway — but competitors in the Liffey Descent know that they have to stay dry to have any chance of winning.
Up to 800 racers from all over the world will pit their wits against the fast-flowing water and tricky currents in the 54th running of Ireland's famous canoe marathon.
About one-third of the field are racing to win including boats from the UK, America, South Africa, the Czech Republic and Australia.
The rest will just be happy to get from the K Club to the finish line in Islandbridge in one piece after the ESB release four megawatts of water from the Poulaphouca reservoir.
"It's like the Grand National and Wacky Races for canoes," race organiser Karl Dunne says as he describes the manic opening kilometre.
"They hit that first weir and because they're all still bunched up, it's absolute chaos.
A lot of them will fall. For a lot of them their race is ruined. Some of them will break their boats, snap them in two. The good guys and the lucky guys will get through.
Each of the course's nine weirs — "think of them like waterfalls," Dunne says — presents its own unique dangers and challenges. At the most notorious, the Wren's Nest Weir at Dublin's Strawberry Beds, an additional 15 divers will be on hand to help fish out capsized boats and competitors.
The race has already had its first casualty. Pop star Bressie was due to team up with three-time Irish Olympian Eoin Rheinisch as part of a charity fundraiser but was forced to withdraw this week due to illness.
Still, organisers estimate that upwards of 6000 spectators will line the 28.5-kilometre course to catch some of the thrills and spills for themselves.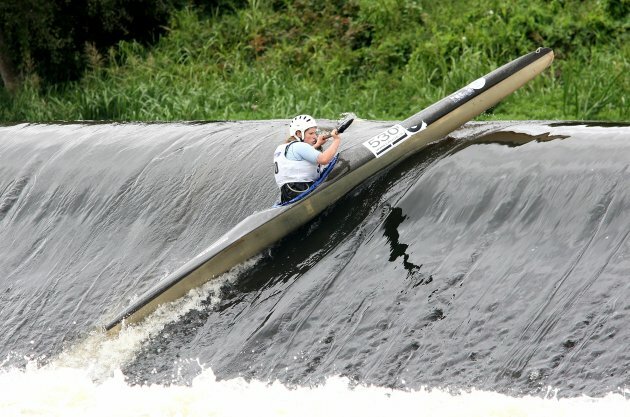 INPHO/Lorraine O'Sullivan
"At every vantage point there'll be a crowd," Dunne says.
"On Straffan bridge we should have around 3000 people watching and then a couple of thousand along the banks of the river as you go down."