LIMERICK CHAIRMAN PAT O'Sullivan is hoping to take advantage of the ongoing Greek financial crisis by bringing players from their domestic league to Ireland to help save his club from relegation.
The Shannonsiders have yet to register a win this season and are currently rooted to the foot of the SSE Airtricity League table.
With time running out, Martin Russell's side are in danger of being cut adrift and in a novel attempt to save Limerick from relegation, O'Sullivan is on the verge of recruiting 'quality players' on cut-price deals.
Speaking on RTÉ Radio 1′s Morning Ireland programme, O'Sullivan revealed he has made contact with the players' union in Greece and a number of potential signings will come over for trials.
"I need to bring in quality players now to help us get out of where we are at," he said. "I don't see them in Ireland, so I am looking around.
"We can't get them from England, I would love to see the English windows match in Ireland because there is an awful lot of young players that come free in England at the end of their season and we can't sign them until July. And then the English season is open again so then we lose that chance generally.
"So what do we do? I'm sitting at home, I'm watching 'Shirley Valentine' the other night with my wife Helen and I'm saying the Greeks are technically very good at football, austerity has to [have] had [an effect] and football must be suffering. So why not look at that?
"They are Europeans so why not look at them as regards looking at any other country. So, what we did was I got my daughter Pam to Google and find the players union in Greece and emailed them and told them what we were looking for."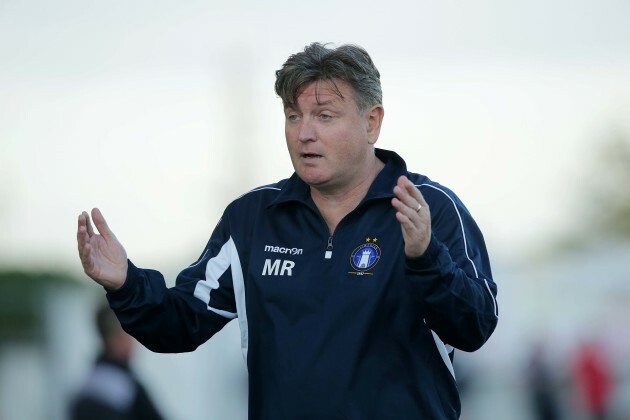 Morgan Treacy / INPHO It's been a nightmare season for Martin Russell and Limerick. Morgan Treacy / INPHO / INPHO
The players would have to be signed and registered ahead of the transfer deadline at the end of July but O'Sullivan insists manager Martin Russell has to be satisfied with each player before they are brought in.
"They have sent us details of certain players," O'Sullivan added. "We have spoken to the individual players and the terms and conditions we have agreed.
"Now we have to look at bringing them for trials when we are ready to do that which has to be done and in place by the end of this month."
Limerick, who recently returned to their home ground in Markets Field, have collected just five points from 19 league outings this season and are currently ten points behind 11th-placed Derry.
Their next game is against the Candystripes on Friday.