MONAGHAN LADIES GOALKEEPER Linda Martin is glad to back between the sticks for her county.
She's been on hiatus for the last year, taking the decision to step away from county football, shortly after claiming a fourth senior All-Ireland title with her club Donaghmoyne.
Martin has added another All-Ireland club title since then, which gives you an insight into how that pursuit of success affects the length of her season.
While other clubs that have been eliminated earlier in the championship are enjoying their Winter break, Martin and her teammates are training in the elements, with the All-Ireland deciders typically taking place in December.
That doesn't leave much of a gap to relax before the inter-county season begins again, giving rise to a build-up of fatigue.
Martin has given over a decade of service to the Monaghan jersey, and when you find yourself entrenched in a schedule where your inter-county and club calendars spill into each other year after year, something has to give.
And Martin decided that last year was the right time to call a brief recess on her Monaghan career.
At the outset of the 2016 inter-county season, a team meeting was called where only five players turned up. Monaghan Ladies football was on the cusp of a crisis, but Martin knew she had to remove herself from that, and proceed with her plans.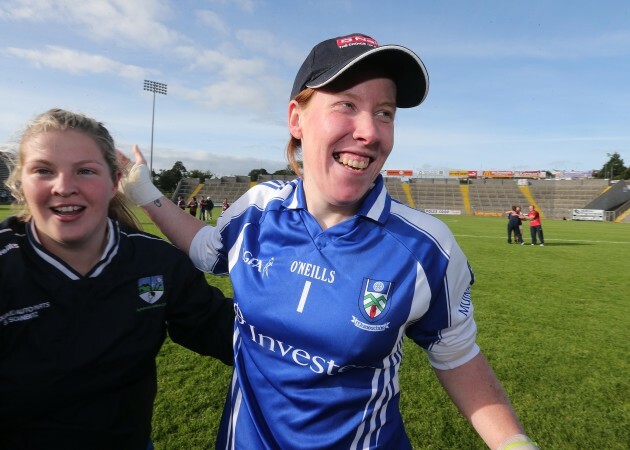 Lorraine O'Sullivan / INPHO Linda Martin celebrating are winning the All-Ireland semi-final in 2013. Lorraine O'Sullivan / INPHO / INPHO
"The way I had it in my head was," she tells The42, "I had my decision made. And if I didn't do it, I would never have done it.
So, I decided at that stage to stick with what I had in my head and if I did go back that time, I felt that that would have been it, I would have played on until I would have retired."
The early stages of the transition to ordinary living brought some challenges. Suddenly, she had four extra nights a week to herself, with Tuesday and Friday evenings still reserved for club duty with Donaghmoyne.
But she learned to adjust, and filled her excess time with regular things like catching up with old school friends and other activities that her inter-county life wouldn't allow. She even squeezed in a tour of Dubai, Vietnam and Cambodia during the intermission.
Ultimately, she enjoyed her time away from the county camp. There were fleeting moments where she contemplated the possibility of extending her break into a retirement from inter-county football, but at the end of it all, she knew she would come back.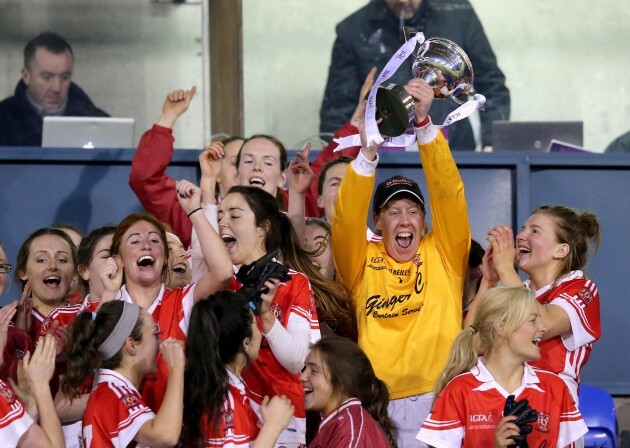 Ryan Byrne / INPHO Victorious Donaghmoyne players after the 2015 All-Ireland club final. Ryan Byrne / INPHO / INPHO
"When I originally took the decision to step away, I said if I missed it at any stage, I would go back. During the year, I have to say I enjoyed my year off and the girls were saying, 'do you miss it?'
"I always knew in my head that I would go back, so that's what gave me the impetus to enjoy my year."
Although she wasn't directly involved with the county camp for the 2016 season, she was still interested in their progress. She attended some of their matches, including the Ulster final against Cavan, and the All-Ireland quarter-final against Kerry.
It was strange to be on the other side of the sideline, but she also discovered a sense of freedom in it as well.
"Oh definitely, it was weird. Anyone who knows me knows I'm not a great watcher of the game.
When I go to matches, people tend to stay away from me because I get a bit into it. It was tough watching them but I enjoyed not having the pressure of playing either. Just to relax and to watch the game too, it was nice to see the other side of it as well."
Earlier in the year, Martin coached at a goalkeeper's camp, which was organised by the Ladies Gaelic Football Association (LGFA). Martin remarks how she was honoured to be involved in the scheme, and that she was happy to 'to see the goalkeeper being recognised.'
In Monaghan, Martin receives specific goalkeeping coaching at training sessions, which is something that the county team has been facilitating for the last number of years.
But when Martin started out, coaching assistance for goalkeepers was almost non-existent and she had to feel her way through the position. Her exploits would later deliver an All-Star award in 2015.
Martin's earliest appearances between the sticks, stretch back to her days of playing football at home with her brothers. As Martin tells it, she was overpowered by her older siblings, and ordered to stand in goals.
"I was the youngest so I had no choice only to go into goals. I used instincts more than anything else and I did play outfield for years with the club.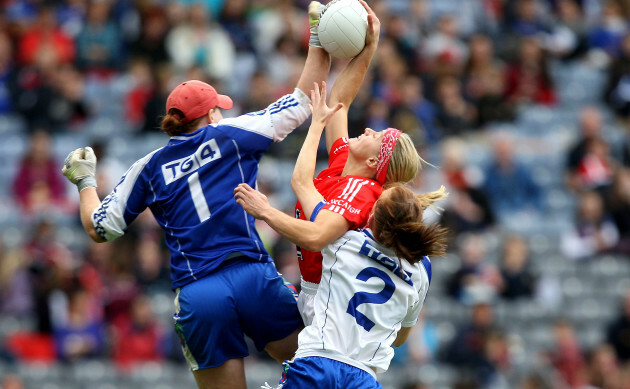 Ryan Byrne / INPHO Linda Martin punching the ball away during the 2011 All-Ireland final. Ryan Byrne / INPHO / INPHO
"I played full-back and full-forward. I suppose as I got to senior level, the kick-outs helped out an awful lot and I suppose it went from there."
As she matured, Martin found other ways to improve her proficiency as a goalkeeper.
"Watching videos online and watching what other goalkeepers were doing, I would pick up things from there.
Mostly soccer goalkeepers like Shay Given and the likes of his training sessions, I would always have watched them online. I would take drills from them as well and mess about with them to see if I could do them."
She adds:
"We've been very lucky in Monaghan the last couple of years I've had great coaches, so that's great.
"Even with the way the Ladies game is evolving, goalkeeper is a very important position because you have to retain possession from kick-outs. A lot of coaching is going into it now because it's the way forward."
Since her return to the inter-county game, Martin has helped Monaghan to retain their Division 1 status following two consecutive victories over Armagh at the end of the Lidl Ladies National Football League.
One of those encounters with Armagh formed part of a double-header in Clones with their male equivalents, and Martin is hopeful that more occasions like that are on the horizon.
Looking to the rest of the season, Monaghan have an Ulster semi-final meeting with Cavan in June to prepare for, where they will begin the defence of their provincial crown.
While that is their primary focus for now, both Monaghan and Martin have already tasted success at this grade before, and there is still one prize that evades her.
Martin has lined out for Monaghan on All-Ireland final days in the past, where their efforts brought them to within agonising margins of the finish line. In the 2008, 2011 and 2013 deciders, they fell to perennial All-Ireland winners Cork.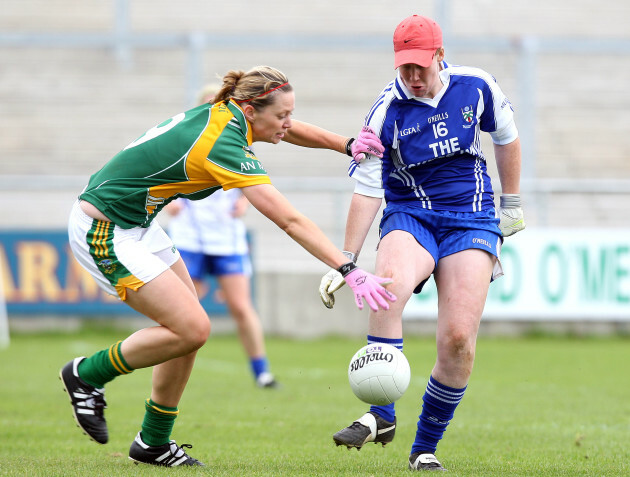 Ryan Byrne / INPHO Linda Martin pictured during the All-Ireland quarter-final against Meath. Ryan Byrne / INPHO / INPHO
Martin concedes that experience proved to be the difference in those deciders.
"It's hard to put your finger on it. Cork had that bit more experience of playing in Croke Park and they were use to being there every year.
"Whereas the likes of us, and even you see the likes of Dublin last year, in the last 10 or 15 minutes, Cork's experience always seems to show out.
"And that seems to get them across the line but teams are definitely getting closer to them now and teams are coming through, so you can't even pinpoint who's going to be in the All-Ireland final this year."
And as counties continue to close in on Cork, a rejuvenated Martin is doing everything she can to ensure that Monaghan are the ones to catch them first.
That's the reason for me going back. The girls got so close last year (All-Ireland semi-final) and the potential is there in Monaghan. It's the only thing, at this stage, that's missing out of the cabinet so it would be lovely to get that All-Ireland and finish the whole thing off."
The42 is on Instagram! Tap the button below on your phone to follow us!