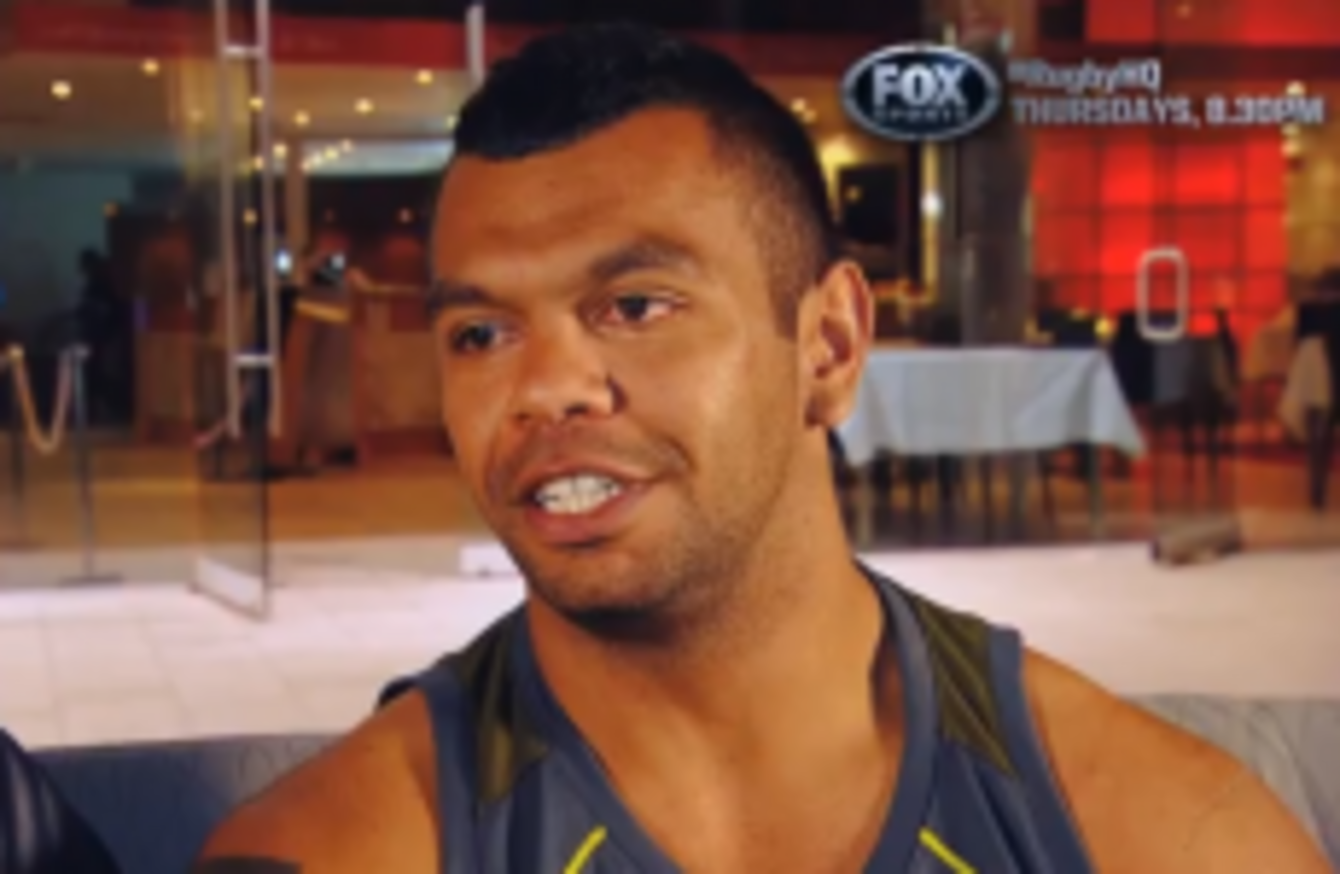 Image: Fox RugbyHQ
Image: Fox RugbyHQ
WALLABY FULLBACK KURTLEY BEALE believes the alcohol and disciplinary problems that have dogged him over the past two months are at an end.
The highly-rated 24-year-old was in real danger of missing out on selection for the upcoming Test series against the Lions but Australia coach Robbie Deans has shown a tremendous amount of faith. Despite a fight, while touring with Melbourne Rebels, with teammate Cooper Vuna and a reprimand for breaking an alcohol ban, Beale looks set to start against the Lions on 22 June.
He stepped away from the game for a month, sought treatment for his drinking, and was selected for Deans' 31-man squad after coming through a game with his local club Randwick.
In a Rugby HQ interview with former teammate Nathan Sharpe, who is now part of the Wallabies' coaching ticket, Beale admitted that there were 'some tough times there I had to get through'.
He admitted, "They were very difficult, obviously there were some issues I had to sort out … with the support of my close friends and family, and my teammates, I got through it. I had to draw a line in the sand. I felt like I've done that now and I'm just very grateful to have the opportunity to be back as part of this (Wallabies) group.
Beale explained that returning to an Australian squad packed full of star performers and natural leaders had inspired him to succeed. He had been looking after his fitness and diet, he added, during his brief hiatus from the game. It was difficult, Beale, admitted to watch his teammates at Rebels, battling on without him yet enduring 'some hard losses'. The fullback added:
For me personally to be able to step aside and, you know, concentrate on myself and reconnect with myself. And really be honest with myself, in nutting out some of the kinks that are in me – ironing those out and that was important."
The First Test against the Lions is just over a week away and Beale named the tourists' Welsh back three as men to watch during the series.
"They're a very big team, backs and forwards – very physical up front and nippy out wide," he said. "Leigh Halfpenny, you've got big George North out wide there as well and Alex Cuthbert."
"So very, very talented and it's going to be a big challenge for us. I'm looking forward to it."
Here is the full interview, which aired on Fox Sports Rugby HQ last night:

YouTube credit: FoxSportsAu