FORMER LEINSTER AND Ireland winger Denis Hickie talks to TheScore.ie about his experiences with the Lions:
I grew up in an era when there was far less international rugby and touring sides. I remember seeing the All Blacks coming to play Leinster in '86/87. They hadn't been in Ireland for 10 years previous to that. Now, Ireland go out and play New Zealand, Australia, South Africa every year. Likewise, those three sides could be in Ireland in any one year. It's a very much different perspective of international rugby now.
There wasn't as much coverage of rugby, back then, at domestic level so you would have heard about teams like Auckland and Canterbury but you wouldn't have seen them play. The Lions was the only time when you got to see the players from our part of the world compete against players from their part of the world.
What is the first tour you can vividly remember?
1989, the one in Australia. I remember watching that in the summer and the exploits of guys like Finlay Calder, Robert Jones and guys like that. The Lions won, it was fantastic, against a great Australia side at the time. I admired guys like Nick Farr-Jones. I have great memories of watching those tours, the novelty of it being every four years, and it being the ultimate accolade for any player.
As a schoolboy, I was a big fan of Paul Dean. I went to St Mary's, he was at St Mary's. I used to play as out-half when I was a kid and he was picked there for that tour. There was a great excitement in the club, and the school, obviously, seeing a Mary's guy go down there. He played in the First Test but damaged his knee badly and didn't play again after that.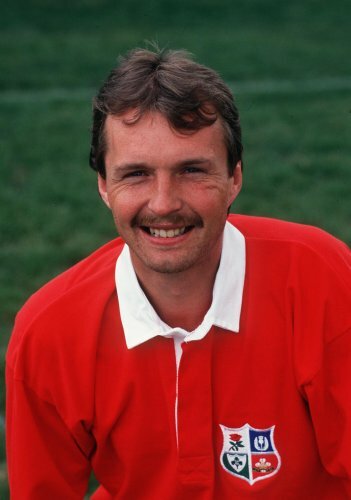 Paul Dean in 1989. (©INPHO/Billy Stickland)
Did you think you had a chance of selection for Australia in 2001?
I think I was on the shortlist, was playing well and having a good season. In the November internationals I was man-of-the-match in one of the games and Leinster had a strong European campaign as well. Ireland were also going well and we had turned a corner, somewhat, at that point. We had some good players and were playing some attacking rugby. I had just come back into the side the previous year after not being involved for a year or two.
I was in a relatively good position but the wheels sort of came off when the foot and mouth (epidemic) happened. We only played one Six Nations game as a result and, for us, there wasn't a lot of international rugby. During the period Ireland didn't travel so we weren't in the shop window. I'm not saying I was a shoe-in to go but, like a lot of Irish players, I didn't get a chance to put myself out there in the international window.
You must have been more confident, as an established international, of going in 2005?
By that stage I had been in the Irish team for a while and we had been going well but it is a bit of a lottery – you don't know what the coach is looking for. Clive Woodward was the coach but England were in a bit of a transition period after winning the World Cup in 2003. They had made a lot of changes by the time the tour came around. They had some guys left over but a lot of new ones in and there was a lot of flux.
Ireland had played very well in 2003 as well. We'd been beaten in the Grand Slam decider by England at Lansdowne, and well beaten, by the team that ultimately went on to win the World Cup. I didn't play the 2003 Six Nations and World Cup because I was injured. 2004, I did OK, solid enough. In 2005, Leinster and Ireland were going well.
I got a call from Clive Woodward to say I'd been picked and it was just fantastic. It was elation, pride, relief, everything. In a time when there's so many big games, so many internationals, World Cups, big Heineken Cup games, semi-finals and finals – all these things and now every game seems to be bigger than the last game – to get picked for the Lions was still a step above everything. Which is the way it should be.
What are your memories of life on tour as a Lion?
You're playing for your place from day one. The moment you arrive at training, you are playing for your place. We had a pretty big squad too, he probably picked four or five more players than ever before. It was effectively two teams and it kind of gave you a hint about way things were going to go – that Clive had this idea to pick two teams and rotate two teams. That was obviously his approach. Clive had won the World Cup and he had done things differently on the way.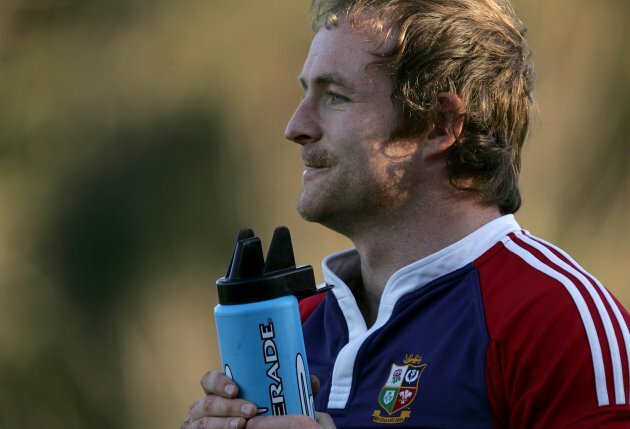 Hickie takes a break during a Lions training session. (©INPHO/Billy Stickland)
He was coming at it with a different approach. It was interesting as a player not from England, Clive Woodward had been a World Cup-winning coach. They had done a lot of things differently in England that other teams weren't doing. Little things like having a defensive coach, like they had in League. We were all interested in seeing what it would look like.
It was different to what we were doing in Ireland. Ultimately, I'm not convinced that what they were doing was any better. But from day one we got straight down to it. Everyone is playing for places but you're trying to build a team. There was a huge back-room staff as well – chefs, doctors, you name it, we had it. Travel agents, the works. We had more than 40 players and two sets of coaching staff as well. It was a very unusual, never tried before, approach. Ultimately, it didn't come off because we didn't win the Test Series.
You got a hostile reception from the locals
I'd been to New Zealand a few times before (the tour) with Ireland but going with the Lions was different. New Zealand never really take Ireland that seriously, never have. They'll know one or two of the players – some of the big names they'll know. They'll have heard of Brian O'Driscoll and maybe Paul O'Connell and (Ronan) O'Gara but after that, just not that interested. In effect you have to win before they do because they've always beaten us.
The Lions is a different sort of challenge. It's a challenge to the country as a whole. Everywhere you went, everywhere you went, it was rugby, it was the Lions, and everybody was telling you the All Blacks were going to beat you. That's what it was all about. Everyone in New Zealand feels part of the team and I would include in that the public, the media, the shopkeeper, the guy in the hotel. Everyone.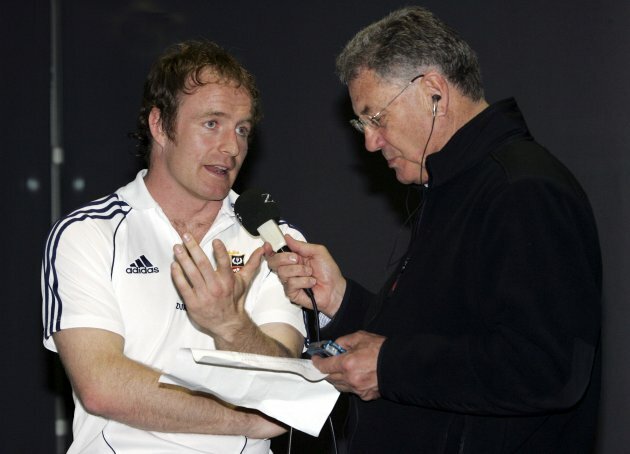 The winger chats to Kiwi broadcaster Peter Montgomery. (©INPHO/Hannah Johnston)
It was funny. We were sort of criticised for having Alistair Campbell there and PR but the entire New Zealand nation was operating as PR for the All Blacks. The press, the rugby correspondents, everyone was on the team and were doing everything they could to undermine us but that's the way Lions tours go. You had to be prepared for that. It was intense.
We were probably together for two and a half months and in New Zealand for nearly two months of that. It's a long time to be in New Zealand, especially in the winter. That's why it's intense as it is. That's the challenge and that's what you prepare yourself for.
I think we were prepared for it. Certainly, mentally, I was prepared. You knew what it was going to be like. Obviously when you get there it is a step up but that bit was great. It was intense as it should have been really.
As the First Test drew closer, did you think you would be in the mix?
I played in all the midweek games, bar one. I didn't really get a look in for the Tests but I was playing in the midweek side and was coached by one of the greatest Lions coaches of all-time in Ian McGeechan and Gareth Jenkins of Llanelli.
We'd a really good spirit. The role of the midweek side is to make sure that there is no split in the camp. You make sure that the midweek side supports the whole effort and they're not grumbling about not being picked. Not throwing your toys out of the cot because you haven't been selected, irrespective of how disappointed you are that you're not playing the Tests.
In the lead-up to most tours, everyone is in with a shout for the First Test. The reality with this tour, the way Clive was picking so many players, it was quite obvious very early on that there would be two sides.
It must have been extremely frustrating?
That did take a little bit away from it because you realised, two matches in, that, in reality, you're probably not going to be involved in the Test Series because you haven't played in a Saturday match. The onus was on the guys to make sure there was no discontent in the camp.
I think we were very mindful of the fact that Brian (O'Driscoll) was captain so we didn't want Irish players to be the ones that were moaning. There are those subplots going on where all the Irish players want to make sure the Irish guys put their best foot forward. That, if there was a problem with the tour it wasn't going to come from the Irish guys.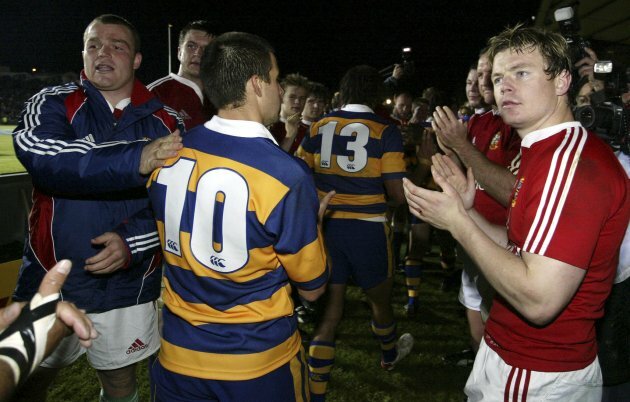 Brian O'Driscoll applaud the Bay of Plenty players off the field. (©INPHO/Hannah Johnston)
Irish players are traditionally good tourists and they've thrived on the Lions and in that environment. There's an onus on you as an Irish player to honour the opinion that has been built up over many Lions tours and to keep that going. Because Brian was captain we wanted to make sure it was as good of a tour as it could be so he wasn't having to worry about us, if nothing else.
I played in all the midweek games and the midweek team won all their matches. You're not playing the Tests and they don't equate in any way to the Tests but you can only play the matches you are picked in and to win every game for the Lions, all the games I played in, was great. It was a personal goal of mine, when I realised that I wasn't going to play in the Tests, not to lose a game and I was happy that I didn't.
It did not go as well for the Lions in the Test Series [3-0 loss]
Obviously the success of the tour is winning the Tests. We didn't do that and we didn't look like doing that. We got wiped. The reality of it was that New Zealand were just a much better side than us and a better squad than us. You can't just say 15 versus 15, they were stronger than us at the time. That's just the way some things go.
*TheScore.ie will be liveblogging all the Third Test action from 10am this morning.