ALMOST 40 YEARS after they left South Africa as The Invincibles, the 1974 British & Irish Lions team gathered in Belfast to re-live their glory days.
Players from the 1974 Lions squad were honoured with a FlyBe plane named after their winning exploits against the Springboks and the 18 other South African teams that tried, and failed, to beat them. The team beat the Boks 3-0 in the Test series and were controversially denied a whitewash by a dubious refereeing decision in the final match on the tour.
Lions captain Willie John McBride told BBC of his honour at the plane-naming gesture, at Belfast City Airport, and at meeting up with his old teammates.
He said, "For us, after 40 years, to have our names put on a plane and [for it] to be called the Invincibles is really terrific. It takes away the breath a bit because we're just that 40 years older and yet when we got together yesterday, it was like we were back on tour again. We're all just a little bit slower and a bit more deaf."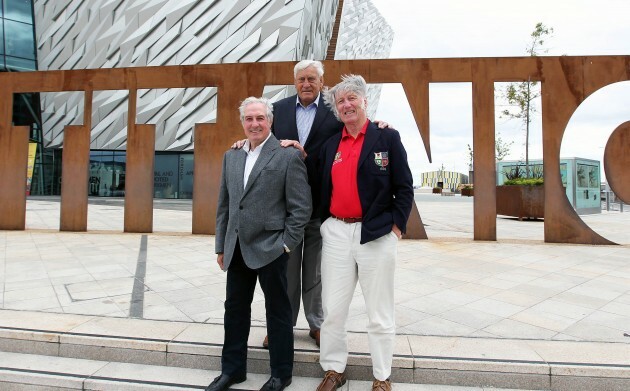 Presseye / Brian Little/INPHO Gareth Edwards, Willie John McBride and JPR Williams. Presseye / Brian Little/INPHO / Brian Little/INPHO
JPR Williams added, "It's like we've never been apart. The great success of the team is that we all played for each other. It wasn't so much the players that played in the Test matches, it was the lads that didn't make the Test team. They were so supportive and kept us on our toes."
Williams, who was a surgeon during and after his rugby career, was still sporting the distinctive sideburns that added to his mystique as a dashing fullback. Here is JPR in his prime:
S&G and Barratts / EMPICS Sport Williams dives over to score against England, for Wales, in 1970. S&G and Barratts / EMPICS Sport / EMPICS Sport