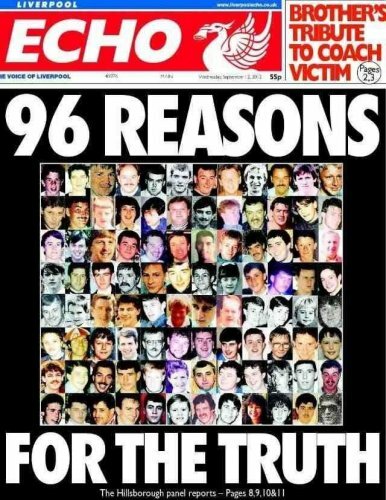 Credit: Twitter (h/t: Hugh O'Connell)
THE FAMILIES OF the people who died in the Hillsborough disaster 23 years ago are this morning receiving official documents from the independent inquiry.
And to honour the victims, The Liverpool Echo have run with the striking image of head shots of all 96 deceased along with the headline: "96 reasons for the truth".
The files will be released publicly later this afternoon.