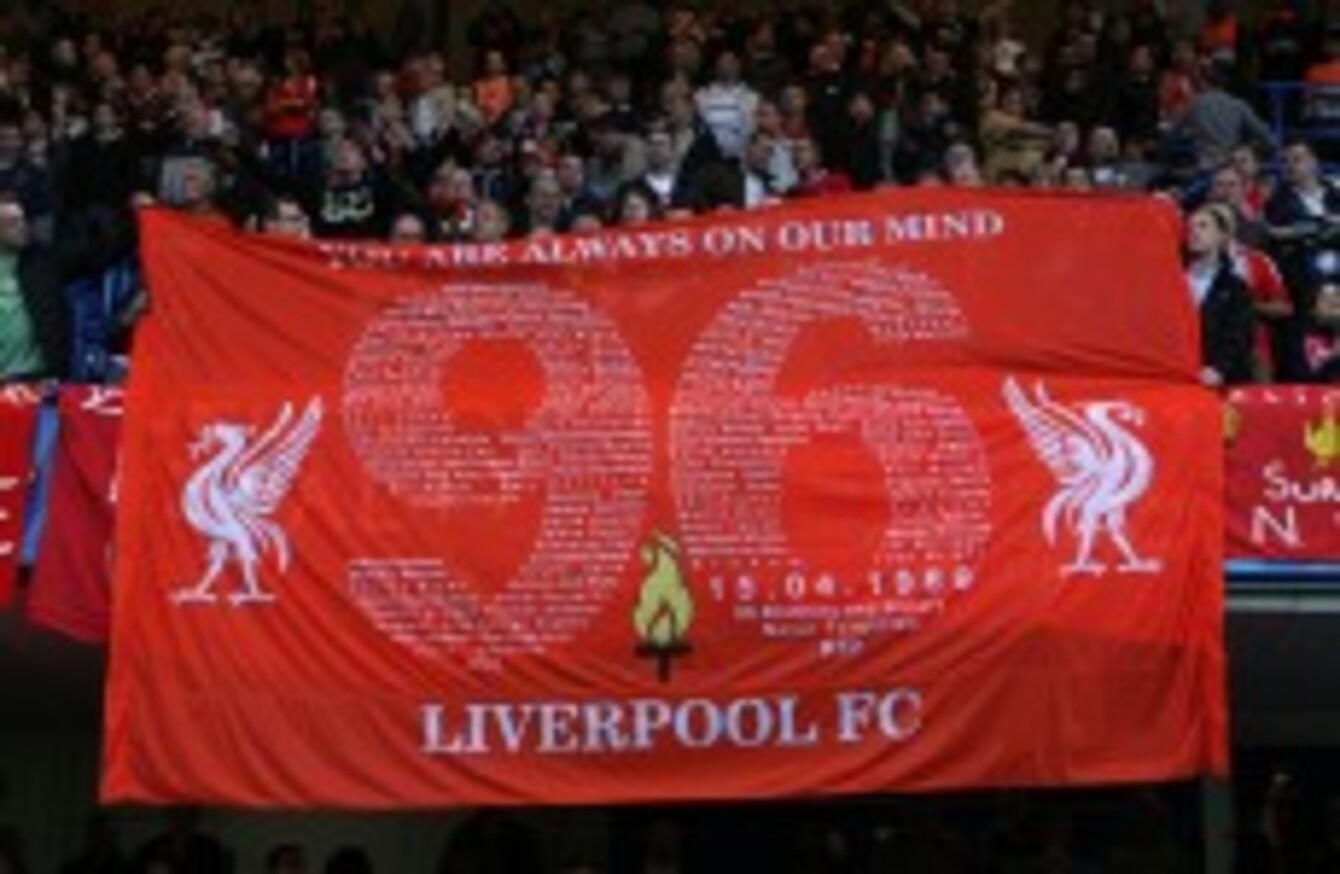 Image: Nick Potts/PA Archive/Press Association Images
Image: Nick Potts/PA Archive/Press Association Images
LIVERPOOL CONFIRMED TODAY that they will hold a minute's silence before Sunday's game against West Ham as a mark of respect for the 96 people who died in the Hillsborough disaster.
West Ham's trip to Anfield is the final home game before the 24th anniversary of the 1989 tragedy which saw 96 Liverpool fans crushed to death at an FA Cup semi-final against Nottingham Forest at Sheffield Wednesday's Hillsborough stadium. It is also the first time the anniversary has been marked since the Hillsborough Independent Review published its findings.
In September the panel concluded that no Liverpool fans were responsible in any way for the disaster, and a lack of police control was the main cause, ending a long fight by the families of the victims to prove the authorities were at fault.
Margaret Aspinall, chair of the Hillsborough Family Support Group, told the club website: "Every day we remember those who lost their lives. During the service we will light a candle for each and every life that was extinguished prematurely and the eternal flame of the Hillsborough memorial will continue to light our way through the darkest days.
"For many, April 15 may be a working day and there will be those who are unable to attend. We invite you to join us in thought and spirit and keep us in your prayers at this difficult time."
Meanwhile, the annual memorial service will be held on April 15 at Anfield.