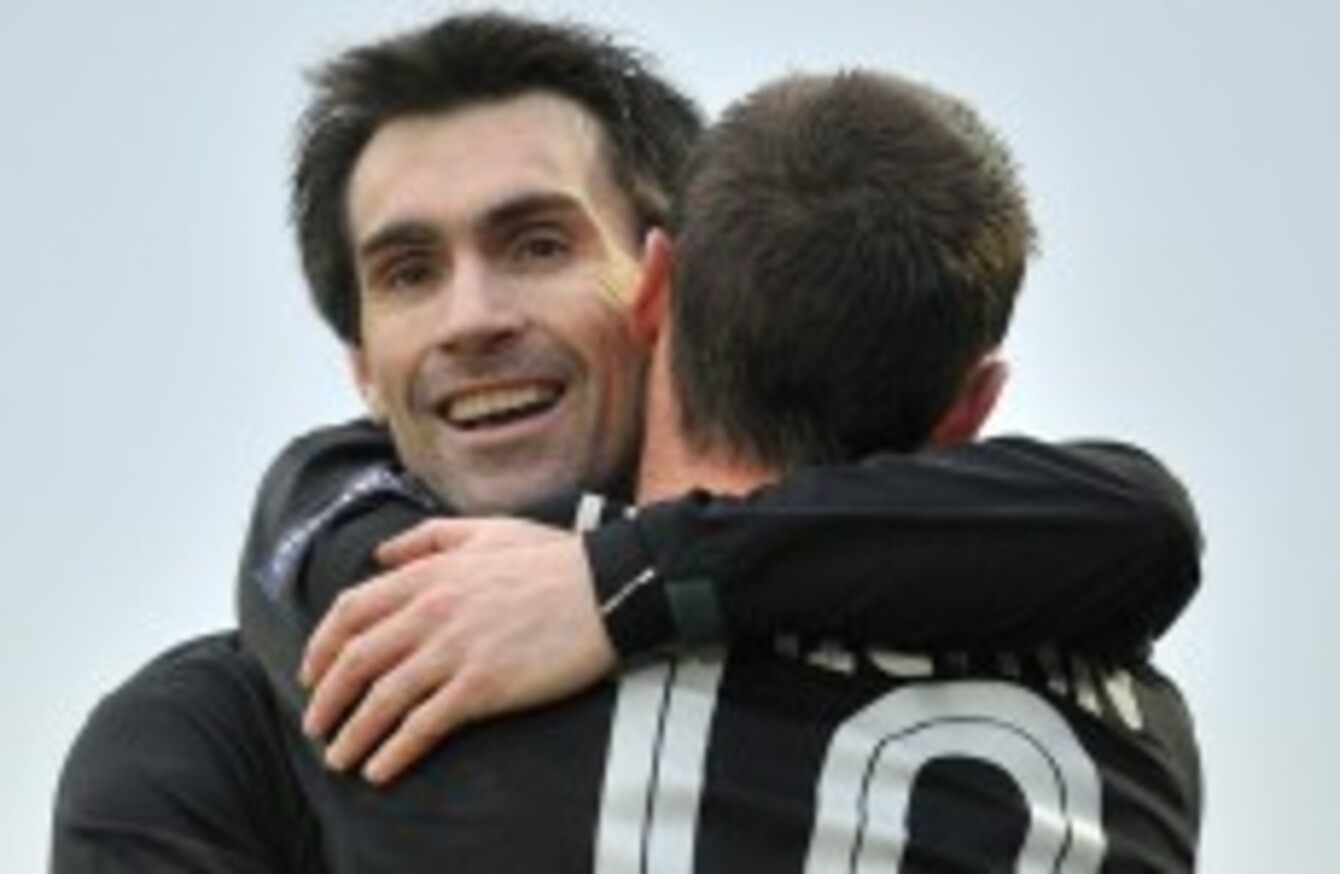 Image: ©INPHO/Presseye/Russell Pritchard
Image: ©INPHO/Presseye/Russell Pritchard
Reproduced with permission from When Saturday Comes.
KEITH GILLESPIE IS no stranger to headline-grabbing transfers – he was a sizeable make-weight in the deal that took Andrew Cole from Newcastle to Manchester United in 1995 – but his latest move surely ranks among the most unlikely in an increasingly peripatetic career.
Last week, Gillespie, now 36 and unattached since failing to agree a deal at Darlington, signed on at League of Ireland First Division club Longford Town. Plenty of former English league stars have dropped ashes from the fag end of their careers in Ireland: Gillespie's compatriot George Best turned out for Cork Celtic, Steve Archibald lasted 90 minutes at Home Farm, Frank Worthington washed up at Galway United in the 1980s.
Nevertheless, Longford Town is an unusual destination for a once-prominent player in his twilight years – even one declared bankrupt last October in Belfast's High Court. A sleepy, former garrison town of 10,000 people in the midlands, Longford has recently been better known for its economic travails and empty housing developments ("ghost estates") than its football.
The club, dubbed "De Town" by their supporters, has had its share of difficulties too. After two successive FAI Cup triumphs in the mid-2000s, Longford were relegated from the top flight four years ago, thanks in no small part to a six-point deduction for failing to comply with the Football Association of Ireland's club licensing procedures.
Now solidly ensconced in the middle reaches of Irish football's second tier, Longford Town have, like most League of Ireland clubs, been forced to adapt to life on a shoestring budget. Attendances are down, from a high of almost 1,000 at the start of the millennium to an average of 250. Sponsorship has also dropped.
But, with wages barely a quarter of what they were in the immediate aftermath of relegation four years ago, the club are now building a more secure financial base. Meanwhile, on the pitch a young team has recorded two victories in its first three games of the new season.
Fans hope that Gillespie will be able to contribute to what is likely to be another season of mid-table consolidation, but most admit that the signing is more about publicity than football.
The deal is being financed by Phil Munnelly, an associate sponsor at the club and also a personal friend of Gillespie's. Munnelly's support for Longford Town over the past three years has been vital to the club's survival and the exposure provided by Gillespie's arrival has been welcomed by a support starved of media attention. However, some fans would have preferred to see the money spent on a second pitch for youth teams at the club's Flancare ground, rather than on the gifted if erratic Northern Irishman's wages.
Whether Gillespie makes a real mark on the League of Ireland remains to be seen but, as the winger prepares for his debut against Athlone Town on April 2, for the first time in years Irish football eyes are firmly fixed on Longford Town.
Read Peter Geoghegan's article over at When Saturday Comes >