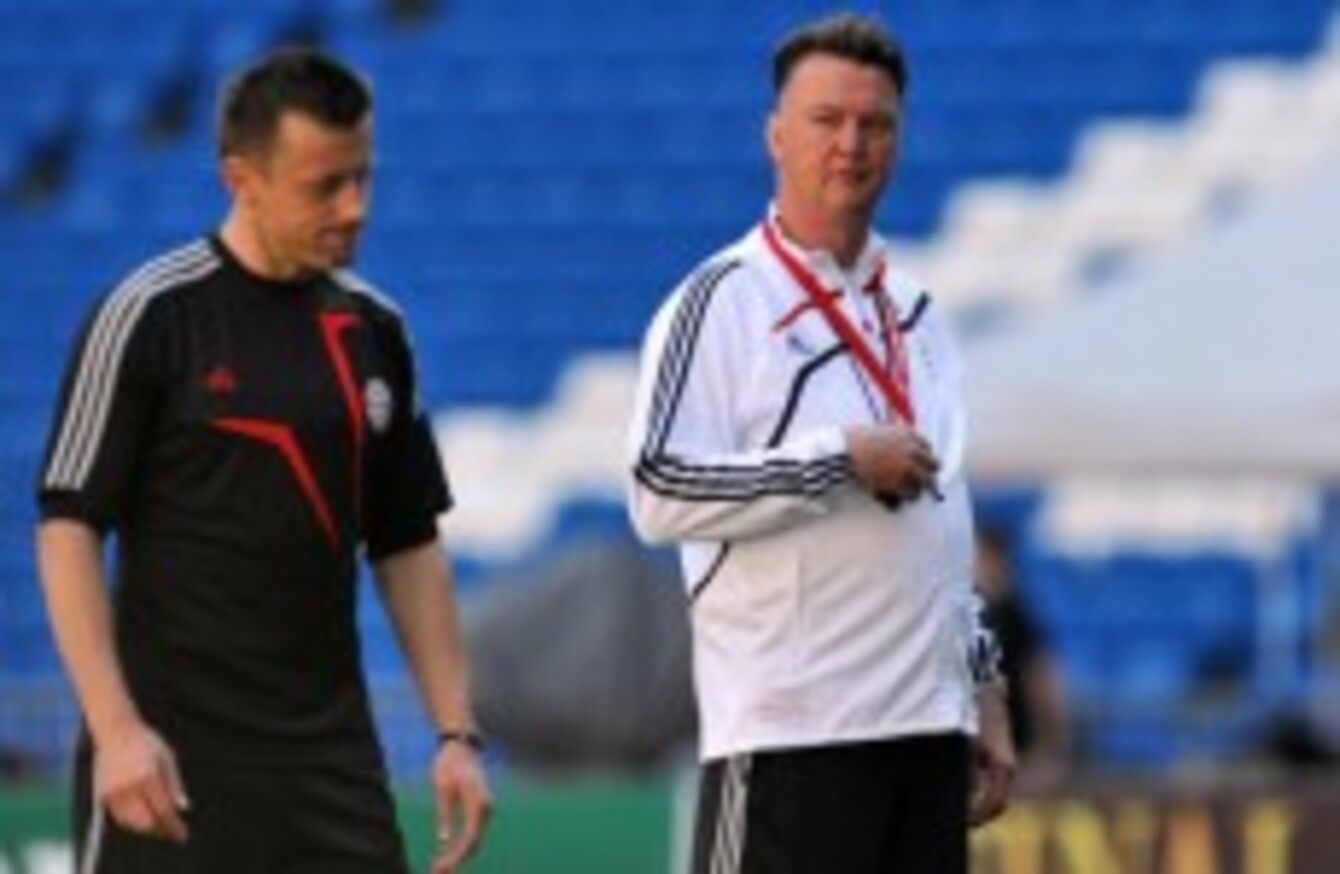 Ivica Olić thrived under Louis van Gaal at Bayern Munich
Image: PA WIRE
Ivica Olić thrived under Louis van Gaal at Bayern Munich
Image: PA WIRE
In 2002, Manchester United's brash chief executive, Peter Kenyon, lined up Louis van Gaal to replace Sir Alex Ferguson – who was about to announce his retirement 11 years ahead of schedule.
As well as a devastating away goals defeat to Bayer Leverkusen in the Champions League semi-finals, the weary Ferguson had just witnessed Liverpool finishing above United for the first time in Premier League history.
Simultaneously, after the Netherlands failed to qualify for the 2002 World Cup, van Gaal sought an immediate return to club management that summer.
United were van Gaal's first-choice but after Ferguson performed his infamous u-turn, the Dutchman returned to Barcelona.
It proved a disastrous six-month stint, with the club sitting just three points above the relegation zone when van Gaal was unceremoniously sacked in January 2003.
Two successive failures left van Gaal's reputation in tatters until the Dutchman won the Eredivisie title with unfashionable AZ Alkmaar in 2009.
With his reputation restored, and following the botched appointment of Jürgen Klinsmann, Bayern Munich saw van Gaal as a safe pair of hands. Sound familiar?
"I've only got very good memories of my time with Louis van Gaal," Ivica Olić told TheScore.ie.
"We both came to Munich at the same time and, with his methods, I had my best season with Bayern in 2010. Under van Gaal, I was even able to keep Luca Toni, Mario Gómez, and Miroslav Klose out of the team. It was a great year: we made the Champions League final in just our first year together.
"Van Gaal demands discipline, but he also talked and joked a lot with us and was a funny guy. Discipline was his first requirement and his second order was that, every day, we gave our maximum effort. If we trained badly, he was so upset if we then went on to lose the game. He wanted every day of training treated as if it was the last one – with only maximum effort accepted.
"Every day, we trained with the ball in a typically Dutch way with lots of passing exercises. There was no training without the ball. At first, we did not understand van Gaal's system and it was difficult for all of us. It was all so new to us. Before his arrival, Bayern always played with a 4-4-2 and he brought something different. He wanted the ball played with a fast tempo, focusing our play through the flanks. It took us three or four months to adjust and implement his ideas. After that, we had a lot of success and won titles."
Van Gaal's first season at the Allianz Arena was an undoubted success, with the Dutchman leading Bayern to a domestic double and the club's first Champions League final in nine years.
However, as the following season wore on, the cracks began to show: van Gaal dropped the influential Hans-Jörg Butt and Mark van Bommel; refused to strengthen the squad or show tactical flexibility; and stubbornly ignored the advice of his superiors and the media.
Ultimately, with Bayern in danger of missing out on the Champions League, van Gaal was sacked with Bayern in fourth place – having claimed just 52 points from 29 games.
Yet, while it was a fairly chaotic 21-month spell for van Gaal, Jupp Heynckes was to inherit a side that was primed for a golden era.
"It was a great shame that van Gaal left the way he did. I had the best spell of my career under him. For this, I'm eternally grateful to him. I could not help him, or the team, because I had suffered a career-threatening knee injury only a few months previously. Sure, we had other great strikers but I could only watch what happened from the stands.
"You have to remember that he brought a new system to Bayern and, for example, even asked [Bastian] Schweinsteiger to move into midfield. It was in this position that Schweinsteiger became one of the best midfielders in the world. Also, van Gaal brought through David Alaba and Thomas Müller – nurturing the next generation. He gave young players a chance, and they delivered for him. Van Gaal definitely laid the foundations for what was to come under Jupp Heynckes."