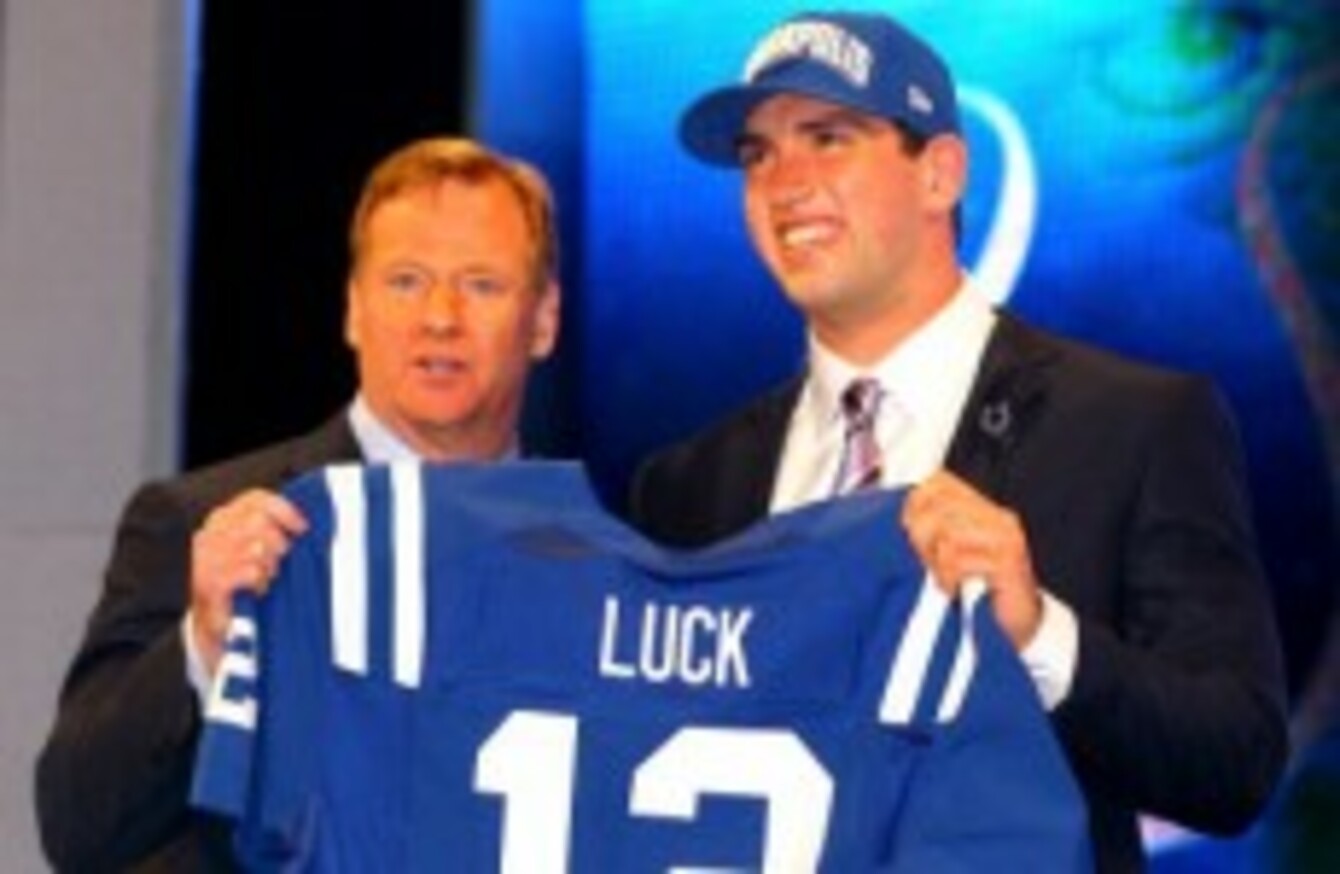 THE INDIANAPLOIS COLTS used the No 1 pick to select Stanford quarterback Andrew Luck in the 2012 NFL Draft last night.
As expected, the Colts chose Luck over the other highly-rated quarterbacks of the 2012 draft, such as Robert Griffin III and Ryan Tannehill.
The 22-year-old will fight it out for a starting position with Drew Stanton and Trevor Vittatoe after Indianapolis released Peyton Manning in March. Luck threw 37 touchdown passes for Stanford in 2011, which is a record for the college team, helping him reach a total of 82 during his three seasons as starting quarterback, breaking John Elway's previous record of 77.
Griffin III was the second pick in Thursday's draft as he joined the Washington Redskins. The Japanese-born Heisman Trophy winner threw 37 touchdown passes for Baylor University in 2011 and is expected to suit the Redskins' running-focused offensive system.
The Cleveland Browns decided on Alabama running-back Trent Richardson, the Minnesota Vikings used pick four on University of Southern California's offensive tackle Matt Kalil, while Oklahoma State's wide receiver Justin Blackmon rounded out the Top Five when he was selected by the Jacksonville Jaguars.
The Dallas Cowboys chose cornerback Morris Claiborne with pick six, Alabama safety Mark Barron went to Tampa Bay and the Miami Dolphins chose Texas A&M quarterback Tannehill. The Carolina Panthers had the ninth pick on Thursday and chose Boston College's inside linebacker Luke Kuechly before the Buffalo Bills wrapped up the Top 10 with South Carolina cornerback Stephon Gilmore.
The 2012 draft will continue today and be completed tomorrow.