BEFORE THIS AFTERNOON'S Premier League game at St Mary's, Everton striker Romelu Lukaku accidentally struck a Southampton fan with a ball during the warm-up.
Lukaku's reaction was classy, however, as he went straight into the stand at St Mary's to apologise to the lady in question, who he embraced and presented with a shirt.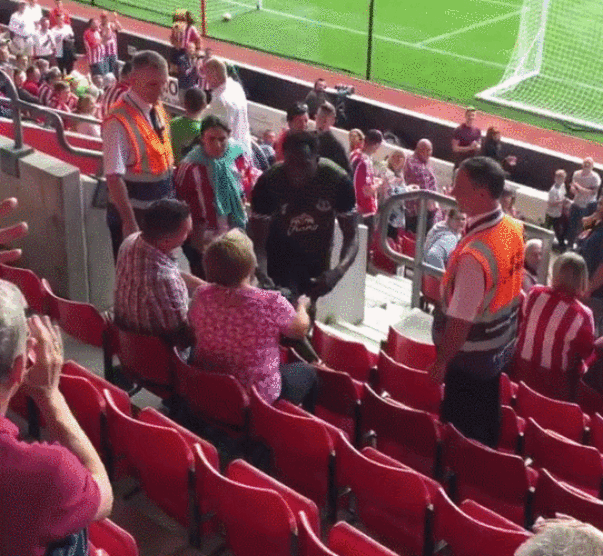 Lukaku subsequently seemed to benefit from a bit of good karma. He scored twice to send the Toffees on the way to a good win on the road.