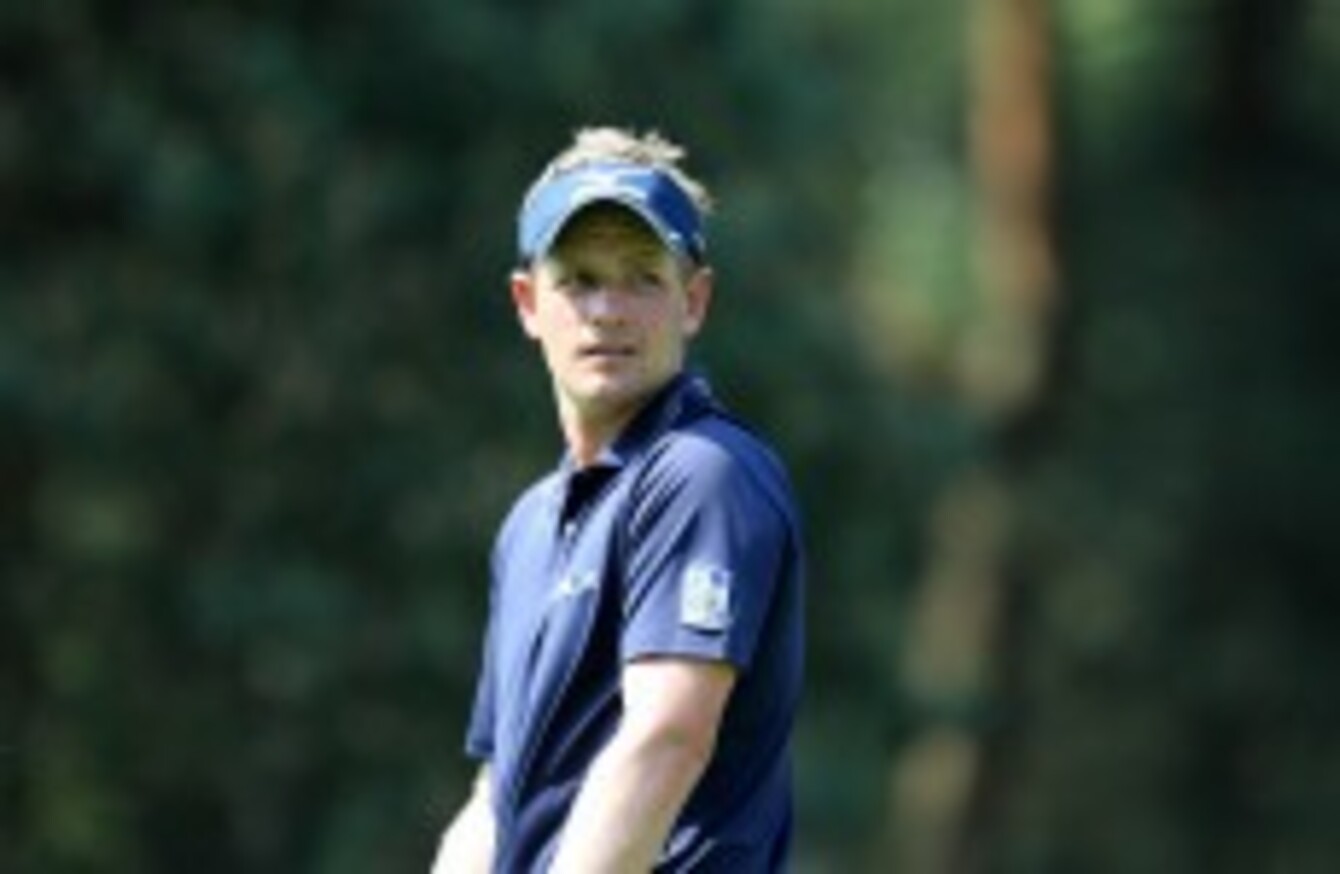 Image: Steve Parsons/PA Wire/Press Association Images
Image: Steve Parsons/PA Wire/Press Association Images
WORLD NUMBER TWO Luke Donald says he is desperate to add an elusive Major to his already impressive list of victories.
The Englishman returns to Wentworth to defend the BMW PGA Championship he won as part of a dominant season last year.
Despite his success on the PGA and European Tours, a Major victory continues to elude the 34-year-old.
"That's what I want to win. I'm not going to shy away from it. I want to win Majors," Donald said yesterday. "(I'm) very jealous to see some of those trophies and some of those guys.
"I think Majors, there is more expectation, there's more pressure (and) it's learning to deal with that.
"I think that as every Major passes, I am learning. I am learning that I get more uptight at Majors.  I want to win it so badly that sometimes that it gets in the way, and it's learning to just relax and kind of deal with that."
Donald defeated countryman Lee Westwood in a playoff at Wentworth 12 months ago to grab the number one ranking for the first time. He can leapfrog Northern Irishman Rory McIlroy and return to the top of the world rankings with another strong showing this time around.
"I'm excited to be here and glad to have a chance to go back to number one," Donald said. "It was special to come here. I grew up just down the road. I had watched this tournament many times as a kid.
"It's always a great week, and especially when you have forecasted weather like this.  I think any time you're coming back to a place with such good memories, you feel good about it."