Murray Kinsella reports from London
NOT THAT LEINSTER fans need a reminder of the task that faces them in this season's Champions Cup, but Ma'a Nonu will be part of Toulon's effort to record back-to-back victories over the province in December.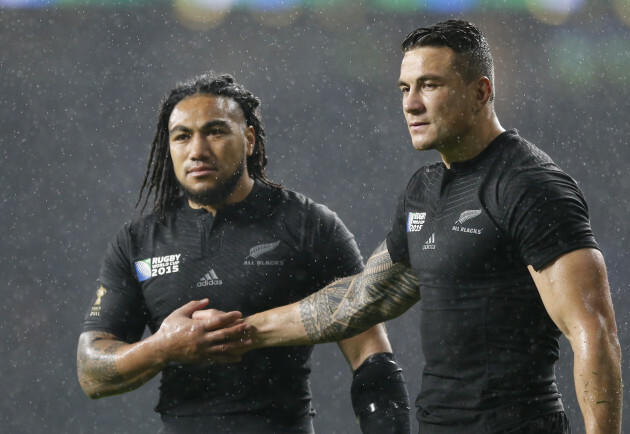 AP / Press Association Images Nonu has been keeping Sonny Bill Williams out of the XV. AP / Press Association Images / Press Association Images
The 33-year-old has signed on with Mourad Boudjellal's club for two seasons, meaning his international career ends tomorrow on cap number 103.
Having spent his entire rugby-playing life up until this point in his native New Zealand, the man they call 'Skux' is heading to France for a big payday and the prospect of picking up a couple of European trophies.
For their part, Toulon are getting one of the finest midfielders in the game.
Nonu was been resurgent this year and remains a world-class centre despite – perhaps even because of – his advancing age. This version of the Wellington native is truly complete.
Nonu made a major impact from the very beginning of his time in the professional game, earning his debut for New Zealand barely a year after first playing senior provincial rugby for Wellington.
An imposing physical specimen from the outset, this son of Samoan parents quickly became known for his power in and through contact. It's a compliment of course, but Nonu has long been about more than barreling runs and smashing hits.
He still provides those moments, crucially, but Wallabies coach Michael Cheika is one man who knows that Nonu provides a rounded midfield skillset.
"I certainly know he's a lot more that (a battering ram)," says Cheika.
"He's got great footwork, he's got a hit-and-spin, he's developed a great kicking and passing game now; players try and come around him (in defence) and he can throw the ball over the top or he can put the ball in behind.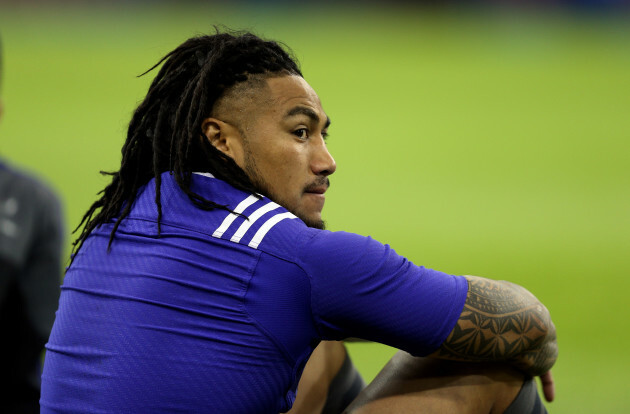 David Davies Nonu is an intriguing character who holds back in front of the media. David Davies
"He's very talismanic within their team and just the mere fact that he's been able to keep out a player of Sonny Bill Williams' quality just about says it all."
The fact that Nonu has made himself more than what Wayne Smith described as a "penetrator" earlier in his career with the Hurricanes and New Zealand is a testament to his attitude towards improvement in recent years.
Richie McCaw says Nonu has been "a rock in the midfield" for much of the time since the centre's international debut in 2003, although a low point was missing out on selection for the 2007 World Cup due to patchy form.
That looked to be the final motivator Nonu needed to become one of the best in the sport and ever since he has pushed his passing and kicking games to another level. The second-five-eighth even place-kicked for the All Blacks in a pre-season game against North Harbour last year, although a return of three from seven saw the experiment put on the back burner.
Nonu came from a working-class background in Wellington, before his enrolment in Rongotai College saw the dream of playing rugby for his country of birth truly kindled.
Nonu was the second All Black to come through the Rongotai school – scrum-half Ofisa Tonu'u having been the first - although Julian Savea has since followed in his mentor's footsteps and the younger Savea brother, Ardie, will soon do the same.
Blockbusting wing Savea, who also has Samoan roots, says 'Skux' had a massive impact on him, serving as an inspirational figure. The Savea brothers played for Oriental Rongotai – the same club Nonu started with – and also lived in the same Strathmore neighbourhood.
The 25-year-old Savea will take pride from playing with Nonu as he wins his final Kiwi cap.
"Same area, small school, we really had to work hard to get to where we are," says Savea. "Everyone at home is behind us. He's always been there for me. It's special for me to be at this occasion with him."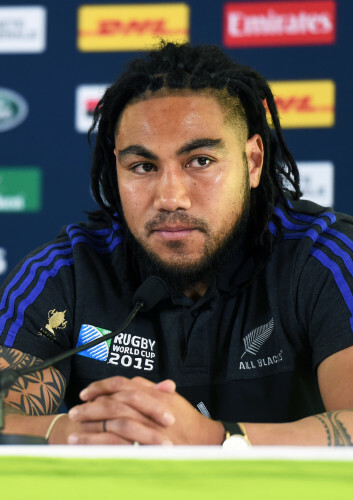 Photosport / Andrew Cornaga/INPHO Nonu spoke of the privilege of playing for the Kiwis. Photosport / Andrew Cornaga/INPHO / Andrew Cornaga/INPHO
Nonu has matured greatly as a character through his years in rugby – having kids has helped – shifting from being a man who was involved in several off-the-field misdemeanours and whose attitude towards playing Super Rugby was highly questionable into a figure who could inspire Savea.
2015 was quite possibly the best Super Rugby season of Nonu's career, almost as if he realised that with Sonny Bill back on the scene he needed to underline his enduring quality to Steve Hansen and co. with his performances for the Hurricanes.
Not that they really doubted him. Whatever about poor performances for the Canes, Blues and Highlanders – as well as a stint with the Ricoh Black Rams in Japan – Nonu has never shown signs of taking his international spot for granted.
"For me it was always a dream," says Nonu on the eve of his final New Zealand cap. "You go through college and you see the All Blacks playing overseas, especially in South Africa or the UK. Rugby is a big part of how we grow up, it is part of our history, it is a part of who we are as men.
"That is what we strive to become. When you become an All Black, it is more than just playing rugby, it is representing your country, your family. All rugby players want to do is play the best footie with your best mates and go into battle."
Dan Carter is one of the men Nonu calls a best mate, and the pair of them have formed perhaps the best midfield of the modern era along with the wily old fix Conrad Smith. Nonu says playing with Carter has been a pleasure.
"I've been lucky enough to play outside DC for almost 10 years, we've played a lot of All Black rugby together. The thing with DC is that he's really professional. He's a good communicator in terms of our plays and I guess it takes a lot of work in terms of training to get the combination right.
"We haven't been perfect the whole time, made a lot of mistakes on the way, but that's what we strive for – all those challenges. He's just world class and he's playing his best rugby."
PA Wire / PA Images Australia will have their hands full in midfield tomorrow. PA Wire / PA Images / PA Images
Nonu says he has the utmost respect for Matt Giteau, his opposite number tomorrow and soon to be a Toulon teammate. The Kiwi centre cites the Australian's kicking game off both feet, playmaking ability and intelligence as standout attributes and also says Giteau is "probably the best defender in this whole comp."
High praise indeed, and the thought of Giteau and Nonu combining later this season in France is an imposing one. For now, both men have more important matters on their minds.
Nonu checks out on the dream tomorrow evening, hoping that his contributions in midfield have helped the Kiwis to another World Cup.