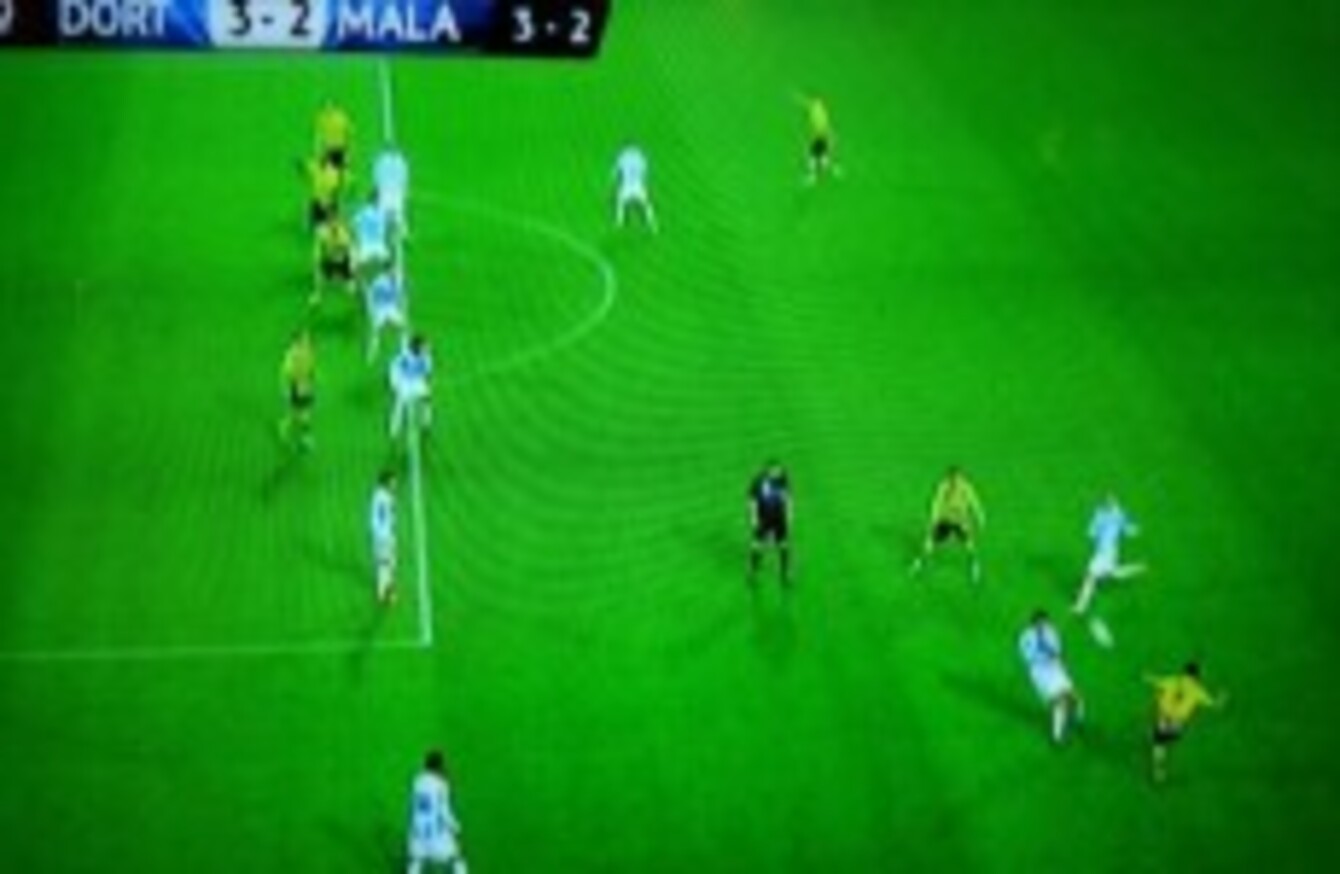 MALAGA CHIEF EXECUTIVE Vicente Casado says the club will file an official complaint to UEFA over the referee's performance in their Champions League exit.
La Liga outfit Malaga lost 3-2 to Borussia Dortmund in the quarter-final second leg last night, with Felipe Santana netting the winner from what Malaga believed to be an offside position.
Head coach Manuel Pellegrini voiced his dismay with the decisions of Scottish referee Craig Thomson on Tuesday and Malaga have now decided to take formal action.
"We are outraged because we are again the victim of injustice. We will file an official complaint to Uefa over the referee," Casado told reporters.
"It's a shame that in the quarter-finals of the Champions League the referee is not of the level that the players and the fans deserve, both from Malaga and Borussia Dortmund. Our complaint will be aimed at the referees rather than at UEFA. The Champions League is an elite competition and the people in it should be elite level, too."
Malaga winger Joaquin, who netted the opener on Tuesday, even went as far as to claim UEFA deliberately favoured Dortmund.
"We suspect (Uefa president) Michel Platini and everybody else at UEFA wanted us out. It's much easier to do this to Malaga than to Real Madrid. This only happens to small clubs like Malaga."
What does Jurgen Klopp think though?