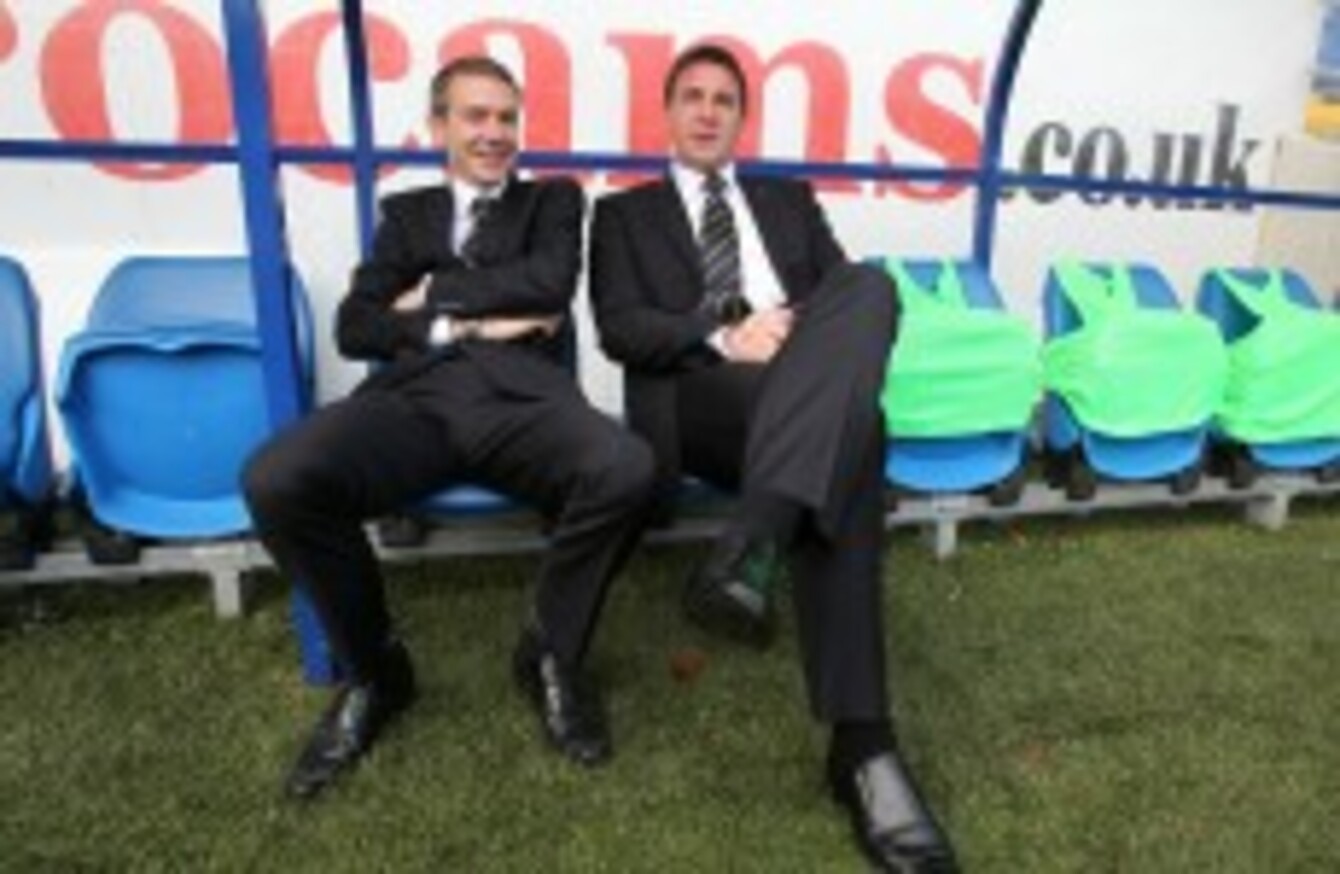 Image: Mike Egerton/EMPICS Sport
Image: Mike Egerton/EMPICS Sport
FORMER CARDIFF MANAGER Malky Mackay has escaped punishment over his controversial exchange of text messages with Iain Moody.
The Football Association (FA) announced on its website that it would not be taking any action after a lengthy investigation.
It said it had spoken to both Mackay and Cardiff's former director of communications Moody about the inappropriate nature of the language used, but deemed that the messages were sent "with a legitimate expectation of privacy".
The governing body said both individuals had acknowledged that such terms were not acceptable and pointed out Mackay has voluntarily undertaken equality and diversity training.
Mackay led Cardiff to promotion to the Premier League in May 2013 but he was sacked the following December after falling out with club chairman Vincent Tan.
The 43-year-old Scot became manager of Cardiff's Championship rivals Wigan in November 2014 but was sacked in April as relegation to League One, the English third tier, loomed.
Regarding their decision today, the official line from the FA was as follows:
"To date, the FA's policy in cases such as this has been to not bring charges in respect of private communications sent with a legitimate expectation of privacy.
Be part
of the team
Access exclusive podcasts, interviews and analysis with a monthly or annual membership.
Become a Member
"Having assessed the evidence, and in light of the finding that the communications were sent with a legitimate expectation of privacy, the FA will not be taking disciplinary action against Iain Moody and Malky Mackay in connection with the content of those messages."
The decision has been widely condemned by a variety of football-related organisations.
Kick It Out, the anti-racism group, had the following to say:
The FA has continued to maintain a distinction between public and private communications. These messages were exchanged via work phones and emails, and when they did eventually emerge into the public domain, it became clear to many people that such held and expressed views had brought the game into disrepute unless dealt with effectively and expeditiously."
"Once the messages were disclosed, there was a clear public interest in action being taken. Mackay and Moody admitted their involvement and this is clearly an abrogation of responsibility on the part of the FA. The review currently being undertaken by the FA of its unwritten policy on dealing with 'private communication' is lamentably late in the day."
Meanwhile, Women in Football echoed expressed concern with the FA's reference to 'legitimate expectation of privacy'.
"WiF are concerned that the governing body's stance effectively provides a carte blanche for individuals and organisations to discriminate against women, ethnic minorities, LGBT and other minority groups, using the caveat of a "legitimate expectation of privacy" to do so."
"WiF believe that privately discriminating against those with protected characteristics is no less dangerous than publicly doing so, and urge the FA to bring its policies in line with other sectors who do not tolerate such abuse."
Additional reporting by Eoin O'Callaghan