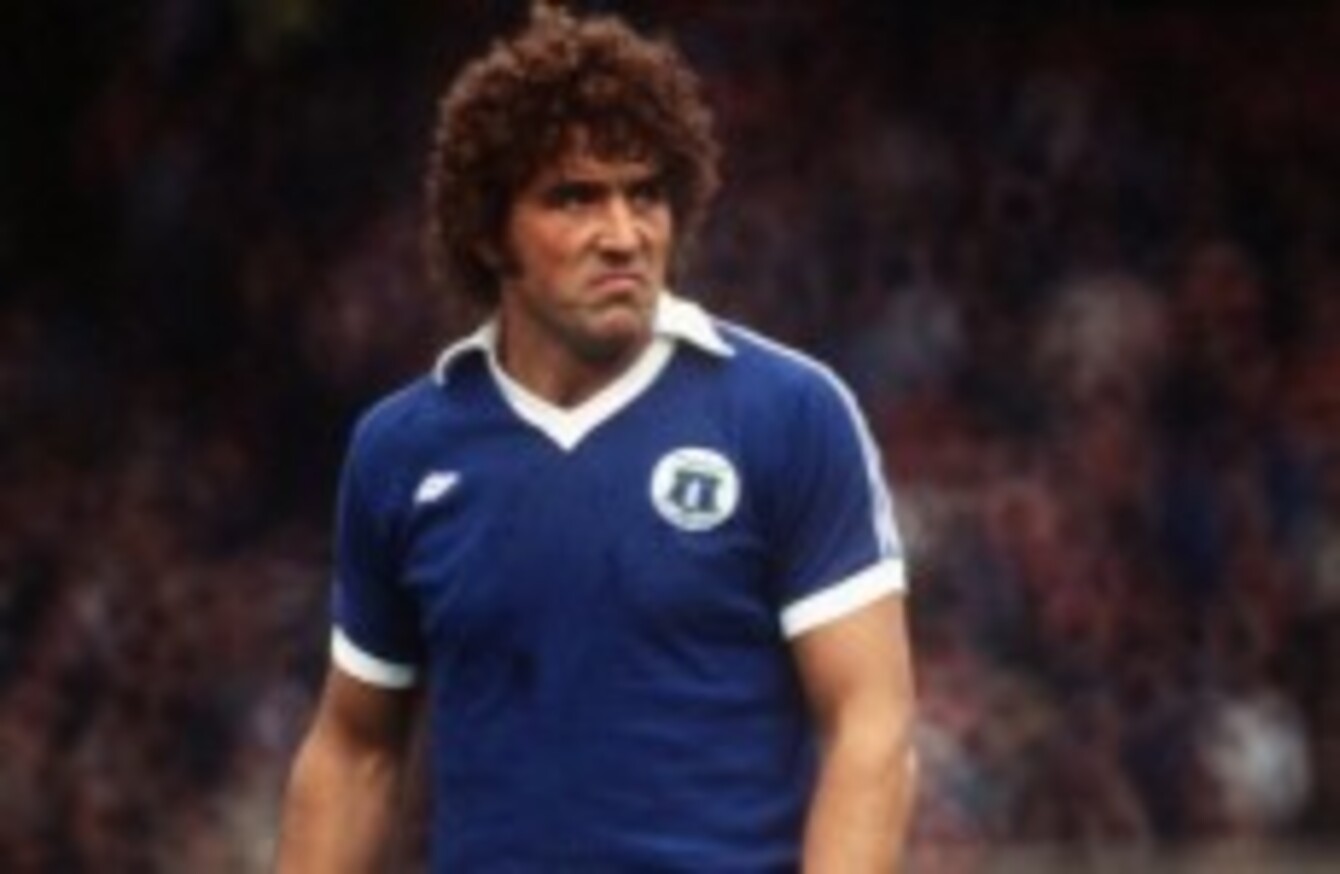 Former Everton and England striker Bob Latchford retired in 1987
Image: Bildbyran/Press Association Images
Former Everton and England striker Bob Latchford retired in 1987
Image: Bildbyran/Press Association Images
A SCHEDULING MIX-UP pitted Manchester United against Everton at Wembley Stadium – 32 years after it was supposed to take place.
Premier League fans received a perplexing message informing them that a cancelled United versus Everton game from 1977 had been rescheduled for Wembley Stadium on 23 November, 2009.
The match at Wembley was, according to the message, set to take place on 22 November before lightning apparently caused its cancellation.
A Premier League spokesman said: "We are looking into it. You are not the first person to contact us about that. We are looking into whether it is legitimate or not."
If nature had not intervened the phantom match would have seen FA Cup holders United face off against League Cup finalists Everton.
The Red Devils, under Tommy 'Doc' Docherty, had stars such as Lou Macari, Arthur Albiston and Steve Coppell at their disposal. The Toffees, managed by Gordon Lee, could call on Dave Jones, Duncan McKenzie and Bob Latchford.
Future Northern Ireland managers Sammy McIlroy and Bryan Hamilton were also set to line up against each other on a night that would have filled Wembley Stadium, and its old twin towers, with all the red and blue bunting in North West England.
If the match were to be played today, the Toffees would boast the most sprightly player as former midfielder Andy King is 54 years young. United goalkeeper Alex Stepney might need a few weeks notice to find someone to fill in for him on his radio phone-in show. Stepney, at 69, would be the oldest player on the pitch if the fixture was ever fulfilled and the players re-assembled.
United and Everton met twice in the 1977-78 season that the mystery game was dated for. Docherty's men won 6-2 at Goodison Park on December 26, 1977 thanks to a brace from Jimmy Greenhoff and goals from Macari, Coppell, McIlroy and Gordon Hill.
Everton gained revenge on March 27, 1978 when a double from England international Bob Latchford secured a 2-1 win at Old Trafford.
Would you go along to the rebuilt Wembley to see the 1977 legends in action? What 1970s grudge match would you like to see rescheduled?