IN THE HISTORY of Manchester United, 'The Night of the Long Knives' is a story that often gets airbrushed.
It revolves around a testimonial dinner dance for Bobby Charlton that took place in December 1972. The club – then under the stewardship of Corkman Frank O'Farrell – were in desperate trouble and had just been thumped 5-0 by Crystal Palace. It was their eleventh defeat of the campaign but with the side still in the midst of transition following Sir Matt Busby's retirement in 1969, the slide seemed pretty inevitable.
With George Best a pale imitation of himself and placed on the transfer-list during the season owing to his behaviour and the likes of Charlton and Denis Law dramatically waning, United needed a complete overhaul. O'Farrell signed the stylish defender Martin Buchan and tried to bolster the miserable attack by bringing in Ian Storey-Moore, Wyn Davies and Ted MacDougall.
Naturally, they needed time to bed in. But the club's top-brass didn't see it that way.
A week before Christmas and just two days after the embarrassing drubbing at Selhurst Park, the United players, staff and directors all gathered at the Midlands Hotel to pay tribute to Charlton in what was his final season. It was a glitzy affair – the men in tuxedos and their partners in fancy gowns – and despite the on-field difficulties, it provided some brief respite. O'Farrell schmoozed with his employers, drank and danced with them and the party lasted until the early hours.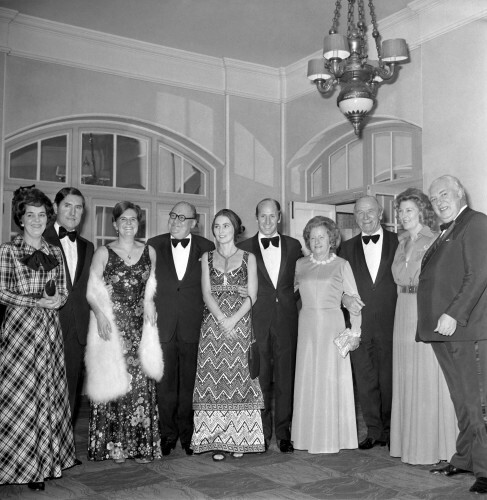 PA Frank O'Farrell, second from the left, with his wife at Bobby Charlton's testimonial dinner dance in December 1972. Also pictured is Sir Matt Busby and then-Manchester United chairman Louis Edwards. PA
But, the next morning, O'Farrell was summoned to meet the board. He knew what was coming. It was a beautiful, sun-kissed journey from his home to Louis Edwards' (United's then-chairman) offices in Manchester.
"A nice day for an execution", he said, upon entering the room.
And that was it. Just hours after playing happy families, he was gone. It was 18 months since he was appointed and forced to try and clean up the mess Busby had left behind. His first season had seen United finish 8th. The first half of his second, admittedly, had been a struggle.
United had hardly covered themselves in glory. But worse was to come.
O'Farrell expected a decent pay-off and for both parties to shake hands and move on. Except that didn't happen. He was forced to take the club to court to get what he was owed. It was a nine-month ordeal. It was embarrassing, humiliating. For a while, he was forced to sign on. At the age of 45 and months after being the manager of Manchester United, O'Farrell would go to his local labour exchange and walk in the back-door to avoid being spotted by the press. Eventually and to avoid the adverse publicity, United settled out of court.
PA PA
"The club has a great reputation but the people I was dealing with at the time weren't very nice people. They were vindictive, punitive and nasty. And Matt Busby was one of the worst of them", O'Farrell said decades later.
After United, O'Farrell found it difficult. There were stints as a coach with Cardiff and the Iranian national team before he became general manager at his local side Torquay. But he retired from football in 1983 – at the age of just 55.
There were chances to get back to the big time. After his time in the Middle East – where he tasted an historic Asian Cup success with Iran – he was offered the manager's job at Newcastle. But he refused.
"I didn't want it again", he said later.
I didn't want it to happen me again and I didn't want it for my wife and children. Because they suffer too. It's all in the public eye. And I wanted a different life".
It's hard not to think about David Moyes through the prism of O'Farrell's story.
It's now three years since he was unceremoniously dumped by Manchester United, despite being 'The Chosen One' just ten months earlier.
Mike Egerton Mike Egerton
Currently, he's preparing for relegation with Sunderland. Before that, there was a relegation battle with Real Sociedad in La Liga. He had been in charge for just 38 games when they sacked him.
At the weekend, he was subjected to torrents of abuse from Sunderland supporters during the 2-2 draw with West Ham.
"David Moyes had a dream – to fuck our football team", they sang, intermittently punctuating the 'Moyes Out' chants that rang around the Stadium of Light from the 5th-minute onwards.
Moyes is struggling to stay afloat. There's a perception of him now as a bumbling, hapless  Frank Spencer-type. It's in complete contrast to the tough, uncompromising personality he cultivated at Everton – such a big reason why he secured the United job to begin with. He was, by all accounts, a hard-nosed Scot cut from the same cloth as Sir Alex Ferguson.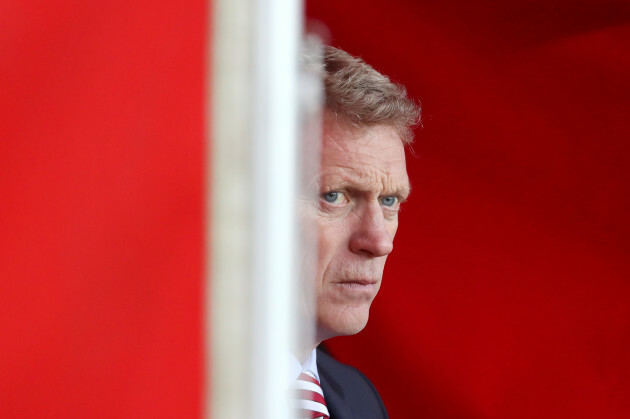 Owen Humphreys Owen Humphreys
Now, there's a Brent-like exasperation to the chaos that's engulfing his everyday.
"In all my years as a manager I've never been used to losing games almost every week. You can't believe you've gone from having one of the best wins rates in Premier League history to being down at the bottom", he said recently.
As his reputation nose-dives, his treatment by United in April 2014 is hard to ignore. Ever since, he has seemed a different person – devoid of confidence and self-awareness.
Of course, Moyes – like O'Farrell – was treated horrendously by the club. When the end came, it was ugly and distasteful and a reminder that United – despite the well-worn myth of them doing things 'the right way' – can be just as cunning and deceiving as anyone else.
Moyes found out he was being sacked when reporters called him and told him. It was Easter Monday and all he could do was plead disbelief. After all, as he told the voices at the end of his phone, this was Manchester United. They did things differently.
He tried to call Ed Woodward. No answer. He tried to call other members of the board. No answer.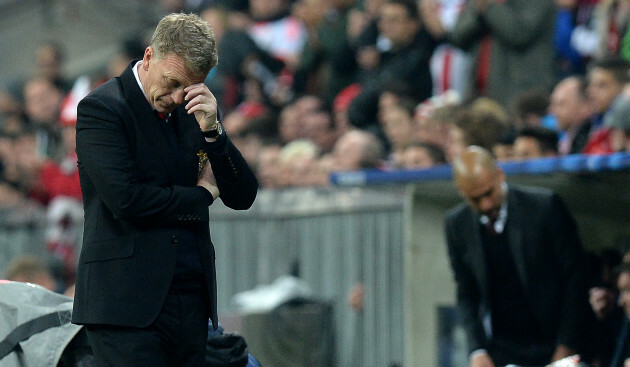 Martin Rickett Martin Rickett
Finally, he got through to Woodward who instructed him to be at Carrington the following morning at 8am for a meeting. For some of Monday, Moyes told himself that this could't be it. That after just 10 months and with the club in the midst of a traumatic transition from the Ferguson era they'd backtrack so incredibly on what they'd said the previous summer when bringing him to Manchester. That they'd backtrack so quickly and severely on the five-year deal they had handed him.
But, as he lay in bed on Monday night and stared straight at the ceiling, he knew it was over. Unsurprisingly, he didn't get any sleep.
He drove to Carrington in the early hours and went for a jog in the darkness to clear his head. Later that morning, he was David Moyes, ex-Manchester United manager. And he's had to deal with that tag ever since.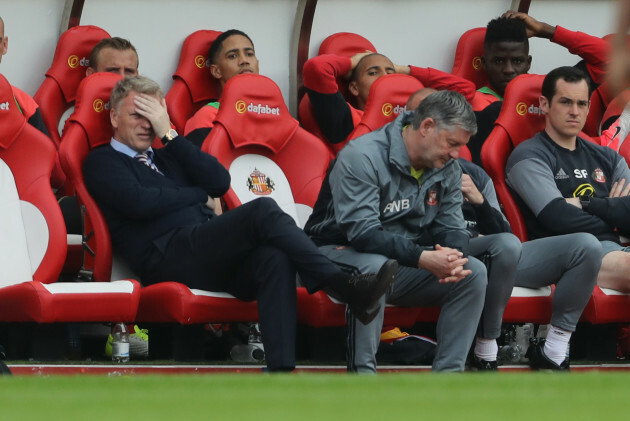 Owen Humphreys Owen Humphreys
There's a trauma to it, certainly. The failure, the lies, the betrayal, and all played out in the public sphere. Everything is different from that moment on. Something changes and can never be rectified. O'Farrell was tainted so much that he had retired from football within a decade, gladly choosing retirement in Torquay above the possibility of another high-profile failure. And one wonders if Moyes is now driven by a similar fear. If he stops for too long, what's next? Who picks up the phone?
Brian Carey recently told Th42 about the perils of going too long without a job in the industry. So many decision-makers are afflicted with a goldfish memory. If managers drift and go underground, it's a difficult road back.
"I met someone today who has just been sacked and he just said to me, 'It's amazing – my phone has just stopped ringing'", he said.
He's no longer in a job so people don't call him anymore – agents, people wanting something off him. He's been out of work for about five or six months now".
And, perhaps Moyes has decided to move quickly from job to job in an effort to forget the United experience. Take some time off and maybe the trauma he buried bubbles back to the surface and becomes too overwhelming.
It's the dark side of football management. Some coaches are guns-for-hire. They move from club to club and never put down roots. They're happy to take the cheque, take the subsequent pay-off and fill in the down days by sitting in a TV studio and getting paid handsomely for talking in 25-second sound-bytes.
For others – the few who get a shot at the big job and fail – it's hard to know if they ever get over it. They're broken and lose some of themselves in the process.
Watching Moyes three years on from the cloak and dagger way he was removed from Old Trafford, he looks a pale shadow of himself. And he's unlikely to ever be anything else again.