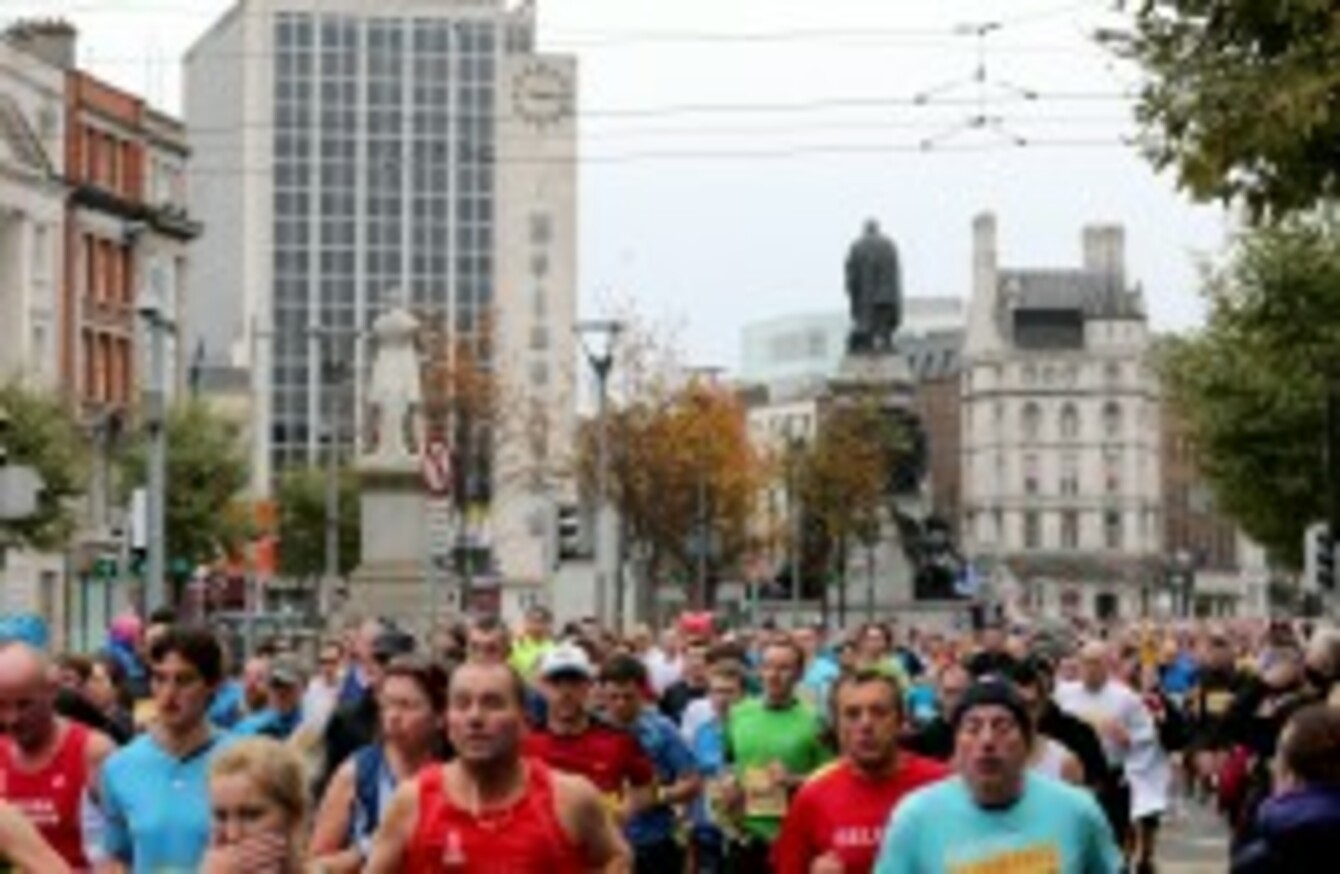 Image: INPHO/Ryan Byrne
Image: INPHO/Ryan Byrne
IF YOU'RE ONE of the 14,000+ people heading for the start line of the Dublin Marathon on Monday, the wait is nearly over.
After months and months of training it's time for final preparations, and if there's one thing that can make a gruelling 26.2 miles more manageable, it's music.
But one man's Bruce Springsteen is another man's Ronan Keating and so we need your help to put together our perfect running playlist.
Which songs are the best soundtrack to the excitement and adrenaline of the start line?
What will help to keep us at a steady pace through the half-way mark?
And when we finally hit the wall, what's going to make sure we battle on through the pain?
Leave your suggestions in the comments section below. Here are the three decent contenders mentioned in the office today:

YouTube Credit: XLRecordings
YouTube Credit: OfficialFatBoySlim
YouTube Credit: SurvivorVEVO