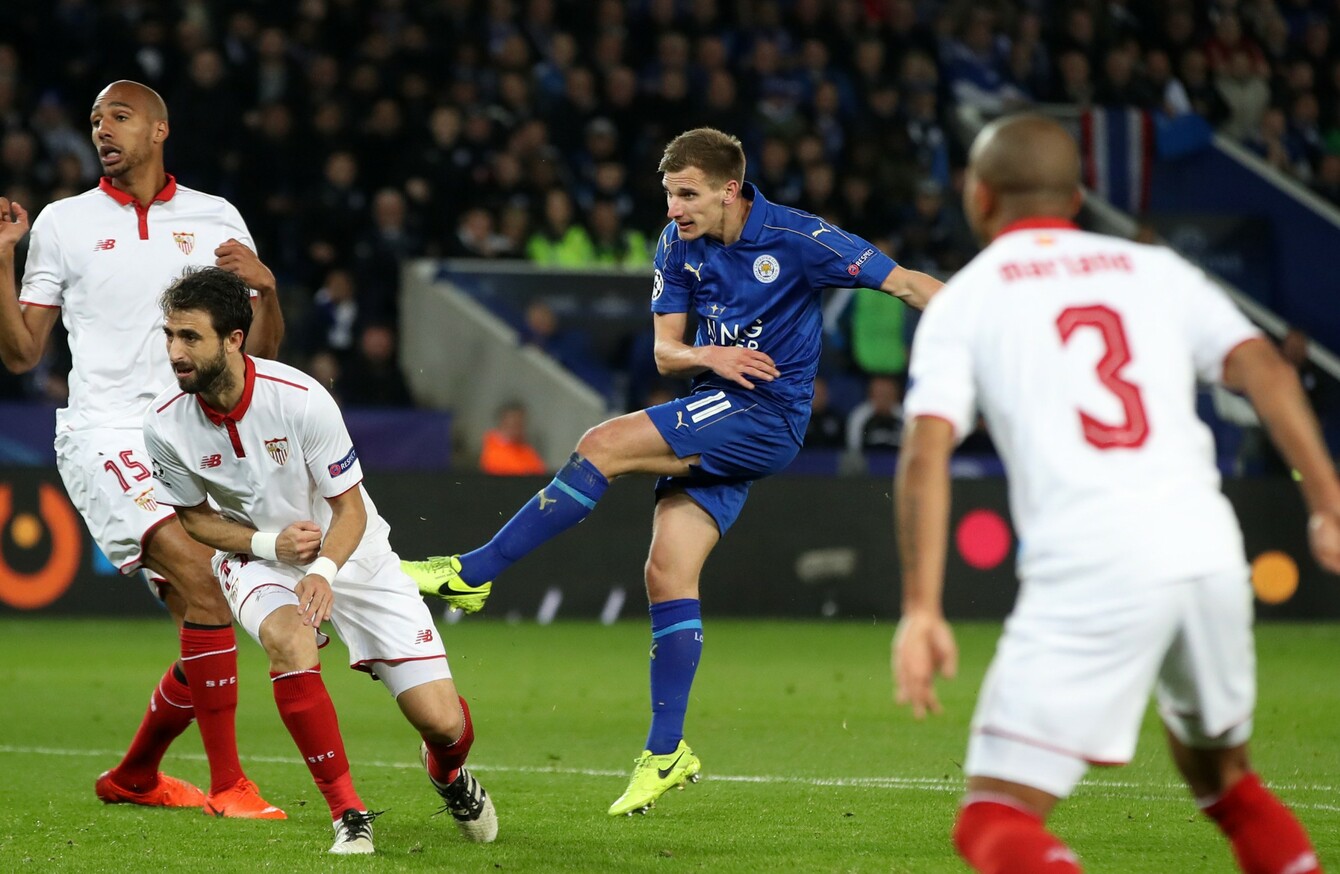 Image: Nick Potts
Image: Nick Potts
IT'S BEEN A strange two-and-a-half years for Marc Albrighton. In May 2014, he was released by Aston Villa – the club he'd been at since the age of nine.
There followed a remarkable battle against the drop with new club Leicester under Nigel Pearson and the inexplicable Premier League triumph last season.
And then there was tonight.
Albrighton scored Leicester's crucial second goal against Sevilla which ensured the 2-0 win, the 3-2 aggregate result and the Foxes' place in the last-eight.
But what it also did was push the 27-year-old up the Champions League goalscoring charts.
Having scored Leicester's historic first goal in the competition against Club Brugge back in September, he's now doubled his return and moves onto two Champions League goals for the season.
Sure, it's a long way off the likes of leading scorer Lionel Messi (11) but it brings Albrighton level with Real Madrid pair Cristiano Ronaldo and Gareth Bale and a litany of other names, including Harry Kane, Raheem Sterling and Juve's Paolo Dybala.
Yet another example of just how incredible this Leicester story is.