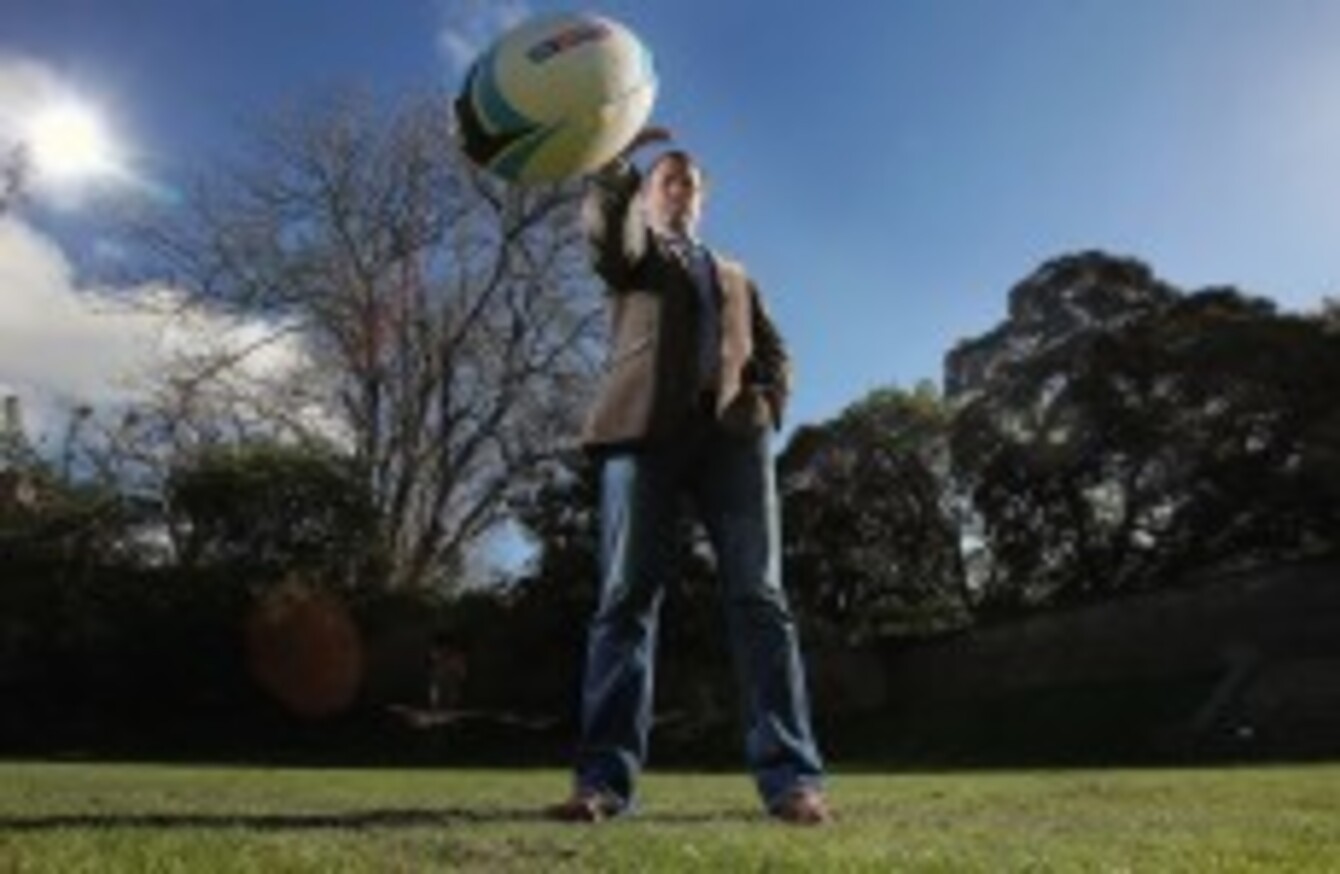 Toulon v Munster is exclusively live on Sky Sports 2 this,Sunday.
Image: Dan Sheridan/INPHO
Toulon v Munster is exclusively live on Sky Sports 2 this,Sunday.
Image: Dan Sheridan/INPHO
FACES, TEAMS AND even the laws change from year to year, but in European rugby knock-out fixtures in the south of France will always be one of the sternest challenges in the game.
Marcus Horan knows full well the road Munster will travel this weekend. The retired prop's first journey towards the warmer climes of France came in 1999, when the soon-to-be beaten finalists visited the runners-up from the season before, Colomiers.
With a little help from Horan's first Heineken Cup try, Munster came away with a resounding 15 – 31 victory. Little wonder then, that fear or trepidation have never really been a part of the programme for the loosehead.
"From my own experience, you're just gagging to get out there and play," Horan told TheScore.ie yesterday.
"Being so young there are a certain amount of nerves, but I think the over-powering experience is that you just want to get out on the pitch and get stuck in. That's what makes it so exciting – I know a lot of these lads are relishing the opportunity to play against them."
Toulon are now filling the role of champions and favourites once proudly held by a previous incarnation of Munster. Now, the visitors are rank outsiders. Horan, having experienced both sides of the equation, is well placed to know how the odds can be turned.
"The boys need to come out of the blocks really quickly and not be fazed by the occasion and just take them on."
"Munster definitely don't want to be chasing a game and trying to fix problems as they go. If they can inflict their own gameplan on [Toulon] and if they can get a score or two up, then I think the French crowds do tend to turn on their teams if things aren't going well."
Horan makes a conscious effort to talk up the positives of youthful exuberance. Why wouldn't he? Horan was a whippersnapper at 22 when was unleashed on Colomiers.
With the likes of Jonny Wilkinson, Matt Giteau and Juan Smith providing the vastly experienced brains alongside the brawn of Bernard Laporte's side, Munster look for all the brashness they can summon in Stade Velodrome.
"A lot of young lads have a healthy respect for the opposition because, to be honest, some of our lads are so young that they would have been watching these guys playing at the height of their careers.

"There would be a respect there and now they're going out onto the pitch with them. There's a huge amount of excitement about that."
One direct confrontation which can certainly be categorised in those terms will be the meeting of Carl Hayman and Dave Kilcoyne. Though Horan feels the breakdown holds the key to victory, winning the odd set-piece never did any harm either. And the former loosehead says his successor has what it takes to take down the pillar of Toulon's scrum. The bigger they are…
"I think with someone like Carl Hayman, you just have to really try and go after him in the scrum and that's something that Dave Kilcoyne likes doing. That'll make for an interesting battle.
"[Hayman] is a guy who doesn't attack as much. He's not the most aggressive or destructive scrummager. He's a guy who relies on his size and Dave, as a bit of a smaller guy, can get underneath him a bit then he can cause a bit of damage there."
'Bring 'em on!'
"I think the lads will be relishing the opportunity to have a go off these kinds of guys. Everyone says the experience, but I think the youth we have in the team – especially the likes of Dave Kilcoyne – does count for a lot.
"There is a youthful confidence with this team and I think the mix is good. To have someone like Donncha O'Callaghan and Paul O'Connell to remind fellas of great days in Europe, but also with the young lads there who go; 'Yeah, bring 'em on! We'll have a crack off 'em'".
Marcus Horan was speaking at a Sky Sports event ahead of the Toulon v Munster Heineken Cup semi-final, which is exclusively live on Sky Sports 2 ,Sunday 27 April.