MARIAN HEFFERNAN TODAY confirmed the long-held maxim that great men would be also-rans without the belief and guidance from great women.
The Irish athlete was confirmed as the Philips Sports Manager of the Month for overseeing the 50km world championship race walking win her husband, Rob, achieved in Moscow last month.
After he claimed a fantastioc gold medal for Ireland, Rob Heffernan paid tribute to the personal and sporting sacrifices his wife had made to help him over the line. He declared:
[Marian] has been with me all year and I had nothing else to worry about. All I had to worry about was racing and everything else was taken care of. I just got on with it and nature took it's course. Two of us are in it together. Everything we do, we do it as a team. It's a journey for the both of us."
The world champion revealed his wife was pregnant and joked that he would have to put in the real hard yards when he got back to Ireland.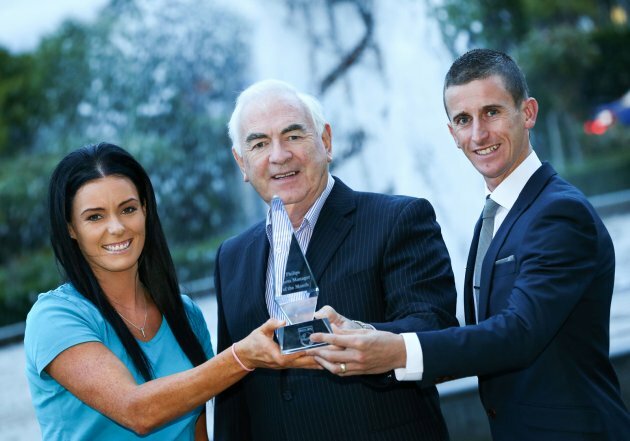 Marian Heffernan poses with her award alongside Cel O'Reilly of Philips Ireland and her husband, Rob.