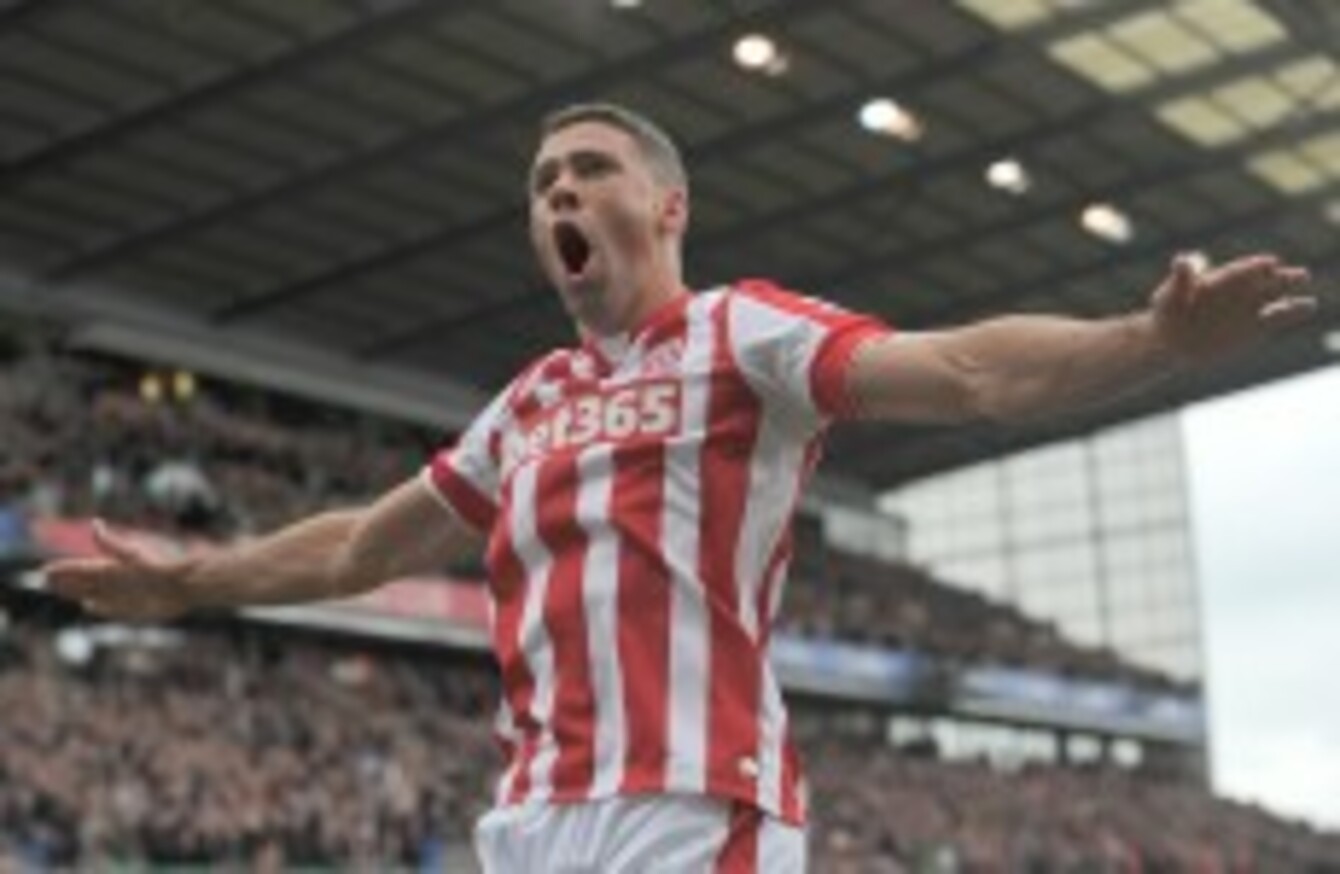 Image: Dave Howarth
Image: Dave Howarth
MARK HUGHES SAYS Stoke striker Jon Walters will feature in the side's clash with Arsenal this weekend, explaining that he doesn't doubt the player's professionalism.
Walters appeared to be on the verge of leaving the club on Transfer Deadline Day, with teams including Norwich and Leicester understood to have made bids for the player.
The 31-year-old is reportedly involved in a contractual dispute with The Potters, but Hughes says he expects his player's mind to be firmly fixed on the task at hand this weekend.
"His immediate future is he'll be involved in our game against Arsenal," Hughes told reporters.
"It's one of those situations and he wasn't the only one during the transfer widow.
"Jon's a good professional, he'll get his head down. He's been away and his focus was good with the Ireland team and I'm certain it will be the same for us.
"I don't feel I have to chat with him about it, if I'd seen a change in him then maybe. He's in my thoughts for the weekend."
Hughes also insisted that Walters remains a vital part of the club's plans.
"I've said it until I'm blue in the face I want Jon to stay.
"There's a club view with the length of the contract but from the football view it's important we keep Jon here.
"If we can't come to an agreement he'll have lots of options, but I hope we're in the mix to keep him."