THERE'LL BE A new face behind the scenes in the Guinness Pro12 this season, as Martin Anayi joins in the newly-created position of managing director.
Educated as a lawyer, Anayi played semi-professional rugby with London Welsh in the English capital before joining sports and talent management company IMG.
That role brought involvement in the 2011 Rugby World Cup, "an amazing experience," but Anayi moved into a more commercial position when he started working with what is now the FIA World Rallycross Championship, ending up as its managing director.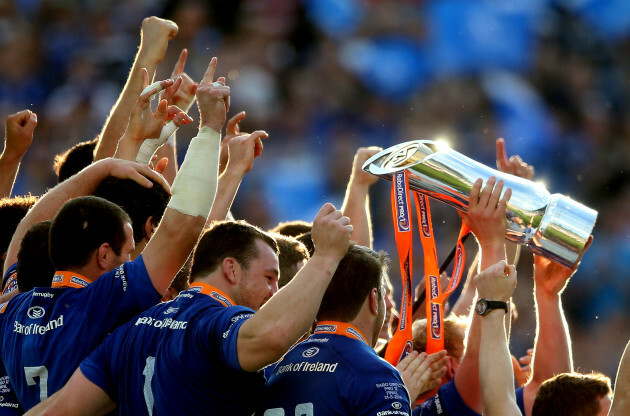 James Crombie / INPHO Irish provinces have won eight of the 14 Pro12/Celtic League titles. James Crombie / INPHO / INPHO
The Pro12 board approached him earlier this year and Anayi had little hesitation in accepting another shift in his career.
So what does Anayi feel the perception of the Pro12 is among the competing nations as he steps into his new role?
"I think in Ireland it's been deemed to be too easy as a competition," says Anayi.
"They haven't felt they have to field their best players, but that has changed with the meritocracy. Last year was a total revelation, they're not now guaranteed a play-off place.
"In Wales, speaking to my network from playing for London Welsh, they're not sure what it stands for anymore. They haven't been following it, and that's a real problem.
"That started to change last year with Judgement Day and the key part is Martyn Philips coming into the WRU (as chief executive) and Mark Davies, head of the clubs (chief exec. of Regional Rugby Wales), are now relying on each other.
If those two are aligned, the union and the regions, can you imagine how big this thing can become? There's huge potential.
"Glasgow winning last season was one of the best possible results you could have got, to be honest. Finn Russell and players like that coming through is testament to this league.
"We've never had more tries, the points totals have never been higher. It's now a groundswell of competition and it's not just the Irish that are winning. That's proved to be massive."
Anayi's point about Welsh regions and supporters being unsure what the Pro12 "stands for" is an important issue here, although the 52,762 attendance on Judgement Day III last season was encouraging. It remains a one-off, consistency is the key.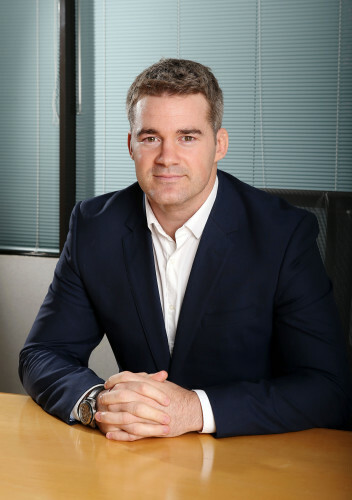 ©INPHO Anayi joins from the world of Rallycross. ©INPHO
Anayi and Pro12 chief executive John Feehan may have slightly dismissive and arguably inaccurate views on the success of rival leagues like the Top 14, but they would have to concede that French supporters are voting with their feet.
Top 14 games drew an average of well over 13,000 supporters last season, as was the case in the Aviva Premiership, but the Pro12′s average was in the region of 8,500. That total figure included some highly questionable numbers from the Irish provinces and elsewhere.
Anayi might believe that the rugby on show in France is not as good "a product" as the Pro12 offers up, but the most important people in all of this, the fans, appear to feel very differently.
The Italian issue is one for Anayi and the Pro12 to be more concerned with too, particularly after the extremely poor displays of Treviso and Zebre last season. The whispers that London-based sides might replace the Italians have died down however, and Anayi says he is confident about the futures of Treviso and Zebre.
The Italian clubs are realising that they can now invest back into this competition, now that they're going to be involved for a long time," says Anayi. "They feel comfortable to invest in it and I'm happy that a lot of good things are starting to align at the same time.
"Rugby is a northern Italian, very provincial thing but the latent potential in Italy is huge. Just in northern Italy, there's a huge portion of the Italian economy, so commercially it could be amazing. We've got Rai on board now, the national broadcaster.
"They can help it grow very rapidly with their coverage. They just need a bit of success, because there is pride in rugby in Italy. Once the World Cup comes to an end, it's out with the old and in with the new for the Italian clubs."
One of the real worries about the Pro12, even after an exciting and encouraging 2014/15 season, is that it can still struggle to truly capture the public's imagination. The hardcore fans will turn up to home games, but rare is the occasion when a Pro12 tie drags in a broader audience.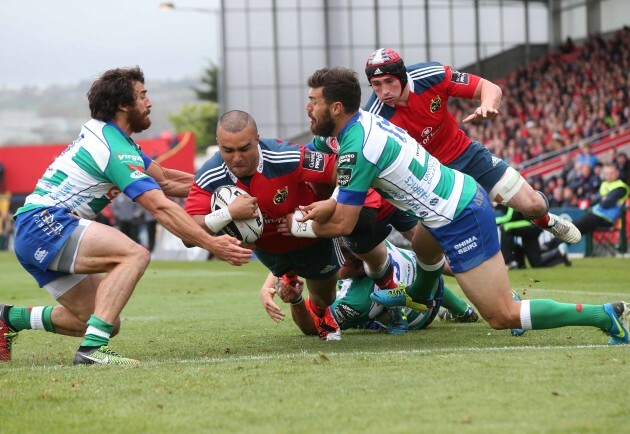 Billy Stickland / INPHO Treviso and Zebre struggled last season. Billy Stickland / INPHO / INPHO
The promotion and marketing of teams in the Top 14, and indeed the Premiership, is on another level compared to the Pro12, and Anayi accepts that this is one major aspect of the league that needs to be pushed.
"I want clubs to use me as a resource to help them grow their business," says Anayi. "Clubs are only showing up and taking part, but they don't always feel like they've got a say in the Pro12.
"We've been meeting all the CEOs, just to make sure they know we're a resource for them. They make this championship, not us. This thing can fly."
While French journalists get unparalleled access to the Top 14 clubs, watching training, chatting to presidents about transfer targets and contracts, and even being free to call players and coaches directly, the access to Pro12 sides is generally far more closed off.
Midi Olympique fills an entire newspaper with rugby content twice a week, and though population is perhaps part of the issue, the openness and willingness to promote rugby in France is something the Pro12 can learn from.
To give access is the easiest thing you can do," says Anayi. "Clubs probably shouldn't have to be told that, they should understand the rationale for wanting to speak to the media.
"It helps everybody. It helps your career, it helps you the next time you want to renegotiate your contract. It helps your club, because you become more of a profile and more people come to see you play.
"It's trying to work out a way of telling everybody, without being too clichéd, that we do have a unified goal and there are simple things, like access for media, that can help that."