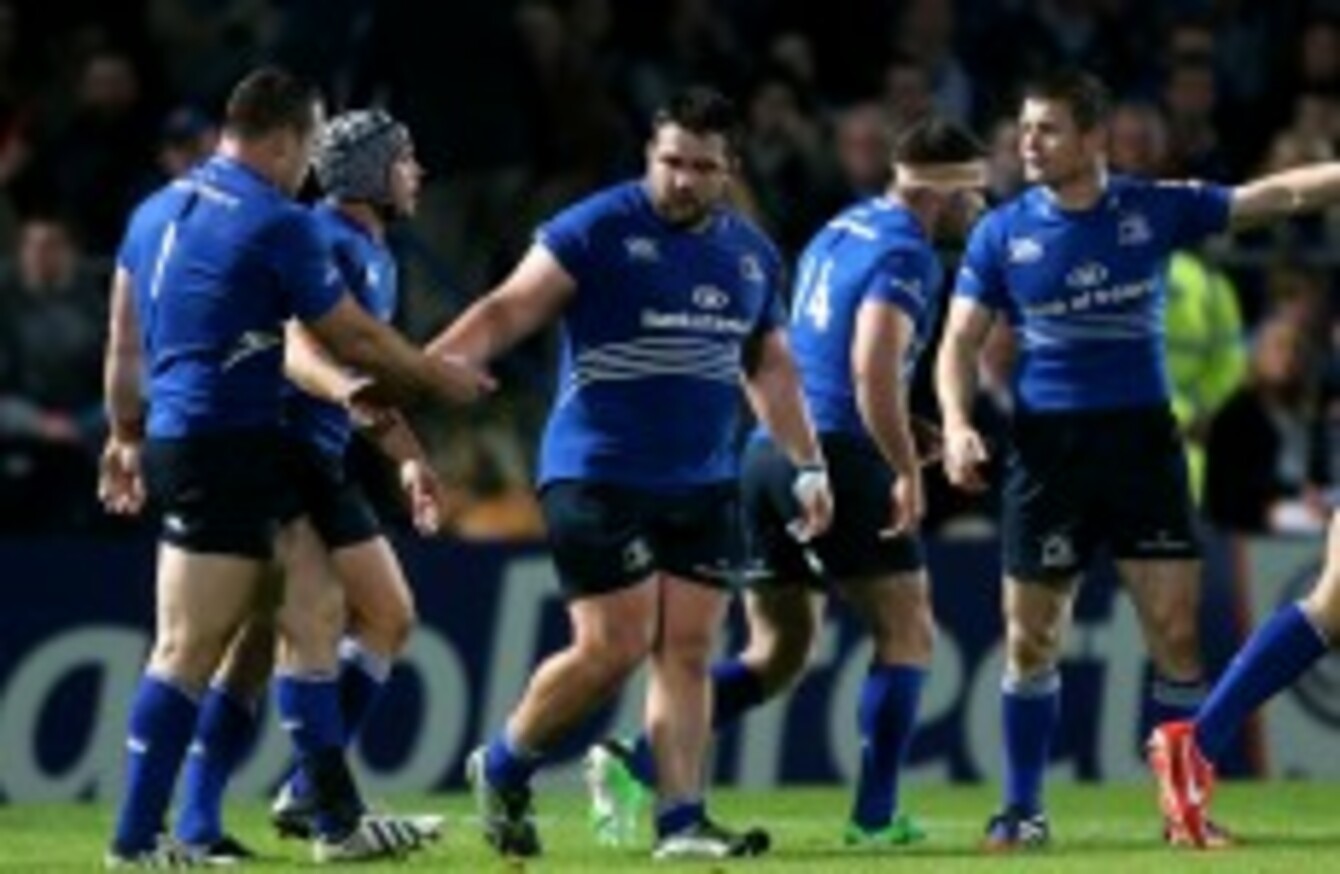 A YEAR AGO, considerable doubts over the fitness of Mike Ross to face a French club in the Heineken Cup would be cause for a considerable bit of panic.
Whatever troubles and transitions the eastern province is going through, the resources at prop these days mean calm heads all round.
With Castres on the horizon and Ross ready to spend a chunk of this week with the physio, there is actually a sense of excitement around the thought of 22-year-old Martin Moore being plunged in at the deep end, again.
Saturday night in Swansea was the tight-head's European debut. Replacing Ross after just a quarter of the game and arriving to pack down opposite two of the Lions front row five metres from your own line – baptism of fire seem to do it justice.
"The credit really for him, is himself," scrum coach Greg Feek says by way of deflection. The Kiwi has been able to view the Lansdowne man's progression through the academy to a stage where his performances – not only against Ospreys, but consistently this season – make him look like a potential long-term Ireland number three.
That may well be jumping the gun a bit, few positions value experience quite like the tighthead prop. Strong cameos, however, lead to more opportunities to gain experience at the top level.
"Marty has been chipping away for a while," Feek adds without wishing to get into the technical details that dog his regular day at work.
"He's just progressed, you've got Mike Ross to learn from, so he's building.
"He's still young in his development, but that was a huge step forward just in terms of his learning – the different intricacies and having to come on after 19 minutes, that tests you as well."
The scrum coach is happy to limit the praise, heaped upon Moore's load-bearing shoulders. Conscious of the new scrum laws putting a reduced focus onto the tight-head, he was sure to give a nod to the rest of his pack for withstanding the Ospreys onslaught. It proved a turning point, perhaps in Leinster's season.
"That scrum down there [in Leinster's left corner in the first half], he wouldn't have been able to do that on his own.
"The loose forwards, with the laws in this day and age, are becoming hugely important, so I think he'll be taking them for lunch."