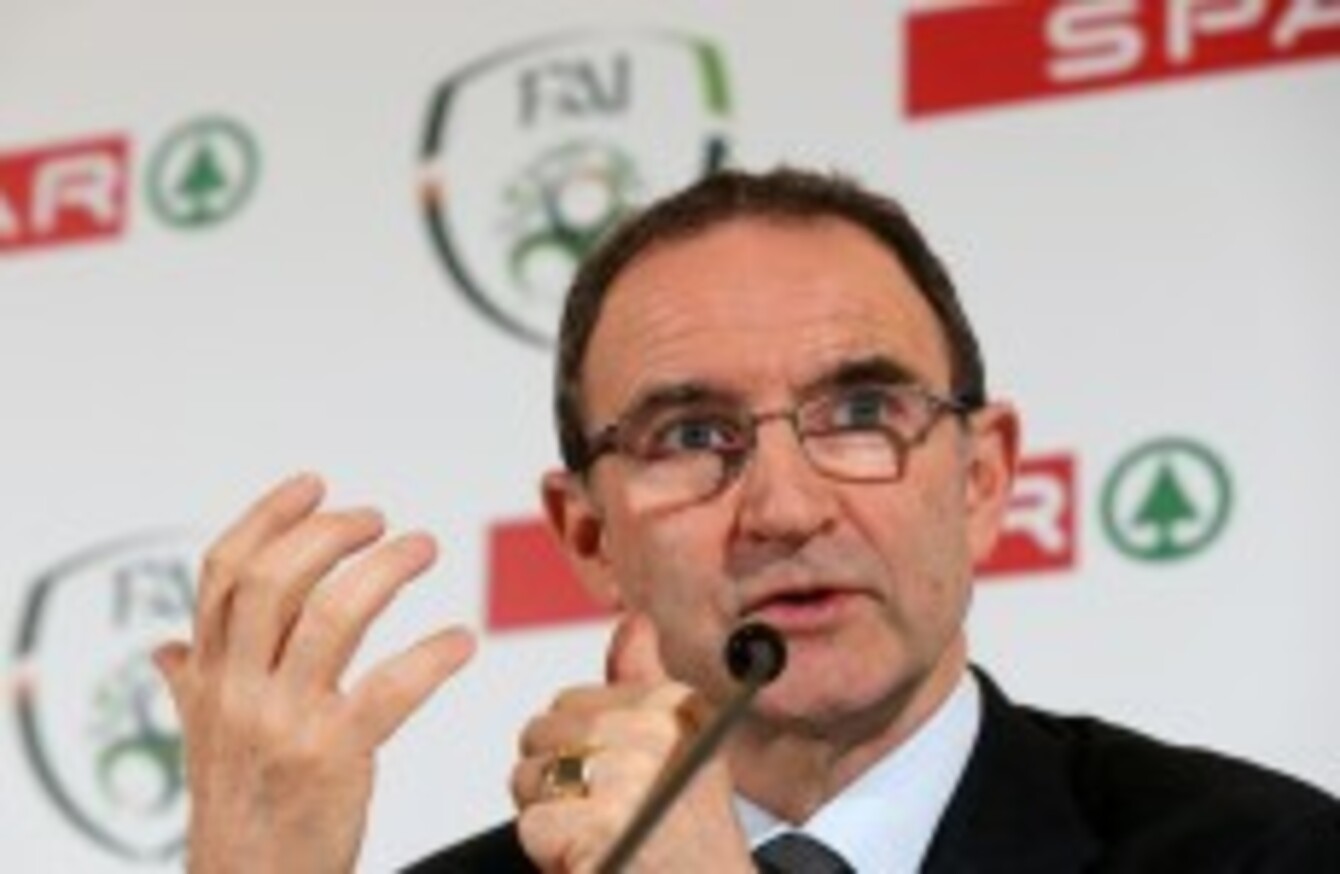 Image: Ryan Byrne/INPHO
Image: Ryan Byrne/INPHO
REPUBLIC OF IRELAND boss Martin O'Neill insisted once again today that Roy Keane is not a distraction despite his latest off-field controversy.
Keane hit the headlines on Friday when it emerged that English police are investigating an alleged dispute between the Ireland assistant boss and a taxi driver. It is the third time in as many months that Keane has been in the news for off-field reasons.
O'Neill stood by his right-hand man again this afternoon and dismissed the latest furore as a "mountain out of a molehill". But he accepted that "if there is a situation where something might get out of hand, that becomes a different issue".
"I can't say it doesn't bother me," O'Neill said. "Of course it might be a concern but I've spoken to Roy about it and, like everything else, I'm prepared to listen to what he's said.
"Mountain out of a molehill comes to mind immediately, and I think eventually when the whole thing has been investigated, I think you'll find that to be the case."
The Keane sideshow overshadowed preparations for Ireland's crucial Euro 2016 qualifier in Scotland when he was involved in an incident at the team hotel the night before the squad departed for Glasgow.
He then quit his position as Aston Villa's assistant manager in late November, amid rumours of a training ground bust-up, and was later reported to have called to Tom Cleverley's house to confront the player.
Those stories are part and parcel of the media's obsession with Keane, O'Neill said at a media event to announce a new partnership between SPAR and the FAI.
"You've asked me this before and it's absolutely not [a distraction]. I've not found it a distraction and I don't find it a distraction because that was always going to be the case.
"If Roy went to the shops at this minute, you've such an interest that you'd wonder what he's bought, it should have been bananas instead of apples or something like that.
"I genuinely haven't got a problem with it at all, as long as he stays good for Ireland which he has done. I think if you ask the players about his contribution to us in the last few months, I think they would say it was excellent and that's really what I'd be considering most of all."
O'Neill has spoken to Keane since Friday's incident and — a joke about doorstepping him aside — he would not reveal any details of their conversation. None of the off-field incidents to this point have been a major problem, he reiterated.
"Like anything else, if there is a situation where something might get out of hand or something like that, that becomes a different issue. Those things so far I haven't considered distractions."
He added: "I enjoy him, I enjoy his company. I think he's good for the team and it's great. Do you know what? I bet you it will not be the only altercation he'll be involved in between now and… eh, I'd say give him till next weekend."
SPAR are the new title sponsor of the Primary School 5s Programme, a national five-a-side competition for boys and girls in 4th, 5th and 6th classes.