OULART-THE-BALLAGH and Wexford legend Martin Storey believes that an elusive AIB Leinster senior title would be "the best thing that ever happened to our club."
But the 1996 All-Ireland SHC medallist insists that Oulart will have to earn it against Dublin kingpins Cuala on Sunday week, 29 November.
"All this talk about you deserving one, that's bullshit," Storey told The42.
"There's no such thing as deserving anything in life.
"You have to take it and make it yours or someone else will."
Oulart have lost six Leinster finals in their history – including four in a row from 2010-2013.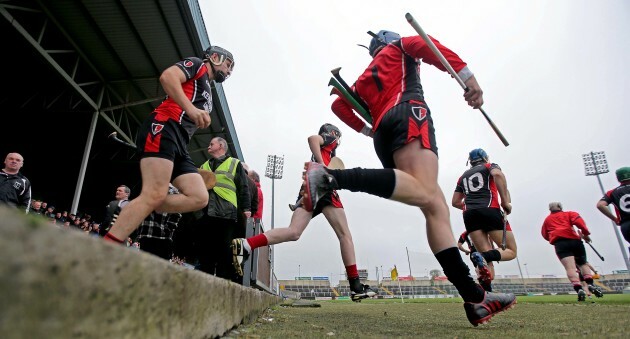 Donall Farmer / INPHO Donall Farmer / INPHO / INPHO
And Storey believes that the 2013 defeat to Carlow underdogs Mount Leinster Rangers, when he was manager, had a devastating impact on the club.
Oulart lost the county quarter-final against Glynn-Barntown in the following season but Storey believes that the club has returned with renewed hunger and desire.
"Definitely we were tired, and very, very gutted over losing to Mount Leinster Rangers," he recalls.
"That was the fourth year in a row and people viewed that as the one we should have won.
"On the day, we didn't hurl well enough to win it and Mount Leinster Rangers did and went on and proved that by winning the All-Ireland semi-final as well.
Donall Farmer / INPHO Paul Roche (2) and Keith Rossiter celebrate a hard-earned victory over Clough-Ballacolla. Donall Farmer / INPHO / INPHO
"I said before that game that we wouldn't take it for granted, we didn't but we didn't hurl well on the day. I think it was nervousness from all our losing in previous years that had accumulated.
"When you're afraid to make a mistake, you make bigger ones and we tightened up.
"You could sense it after half-time, and we were leading then, but we weren't pushing on and weren't hurling fluently."
Storey admits that the weight of history will lie heavily on the shoulders of the current crop again – and he's not sure how they'll react.
"I don't know, honestly, I don't know will anything be different," he conceded.
"But it's a new team and we've blooded new lads. We're playing to a different system since Frank Flannery came in.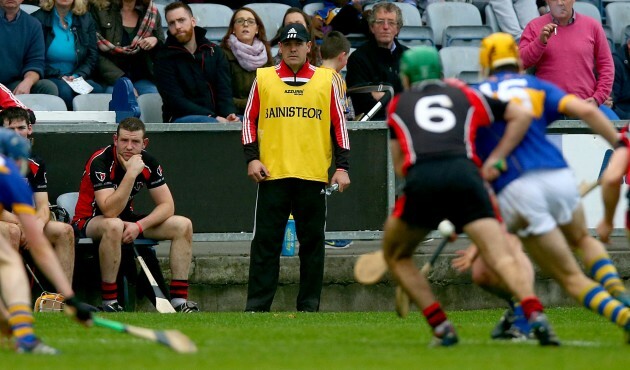 Donall Farmer / INPHO Oulart-the-Ballagh manager Frank Flannery is a member of Kieran Kingston's new backroom team in Cork. Donall Farmer / INPHO / INPHO
"I was more interested in 15 on 15 but the modern game is sweeper based and everybody working back and rotating.
"It's hard to follow at times who's playing where but the other side of it is, we've had the perceived weaker side of the draw against Laois and Westmeath.
"If you look at Cuala, they've had a tougher side against the Offaly and Kilkenny champions but I looked at the Cuala match and I thought Clara conceded three softish type goals.
"Clara had a chance to win that game, it was just that they didn't score enough from play.
"And they conceded a couple of goals that maybe on another day might have been saved."
When asked what winning a Leinster title would mean to Oulart, Storey replied: "There's a simple answer – in Wexford you play hurling to win Leinster and All-Ireland medals.
"I played for 16 years and won two Leinster medals, which wasn't enough.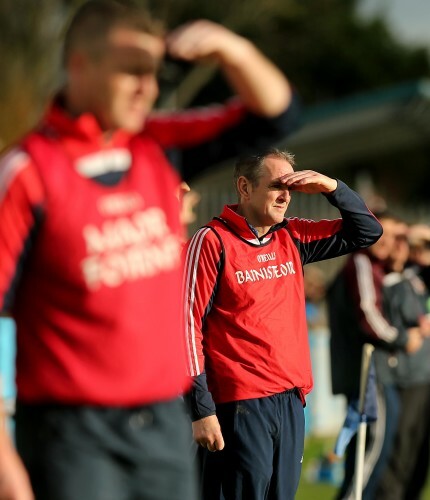 Donall Farmer / INPHO Mattie Kenny's Cuala will provide the Leinster final opposition for Oulart-the-Ballagh. Donall Farmer / INPHO / INPHO
"You play to win, you don't play to look good and put up big performances.
"There's nothing for second place and anybody that says you play to participate hasn't a clue to be honest with you.
"You play to win, that's the be all and end all. That sounds like a terrible thing if there are young lads looking at it but if you play a game of darts or a game of pool, you play to win.
"It would be the best thing that's ever happened to our club and it would make up for the other losses.
"Just to have the one, that's the thing, to put yourself up there as Leinster champions would be just unreal for us.
"We've given our fair share to Leinster hurling over the last 20 years – beaten in 7 finals including a replay.
"I don't think there's another club in history with that bad a record – we'd love to put our name on that Leinster cup, as champions."