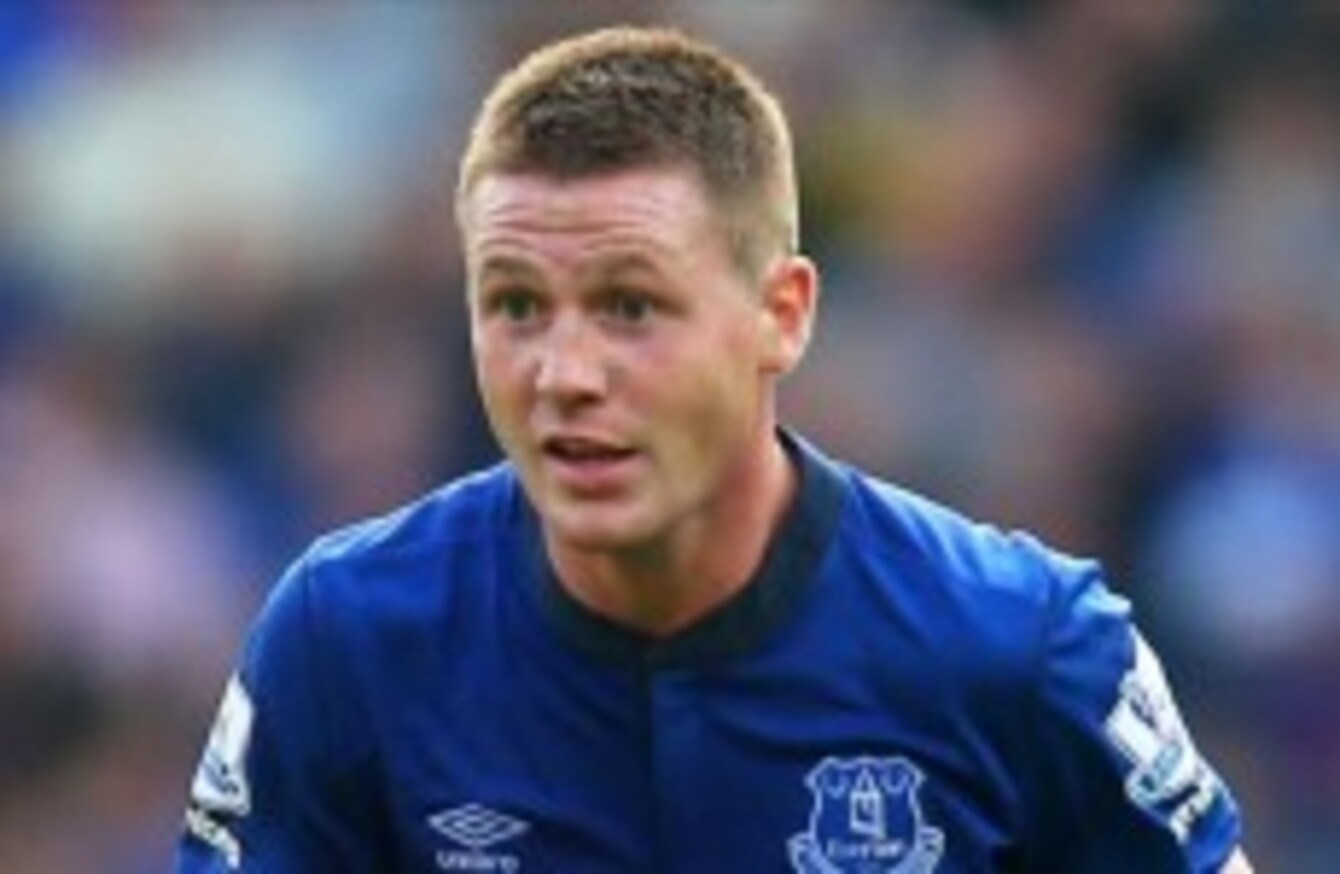 ROBERTO MARTINEZ ADMITS that James McCarthy is likely to be sidelined for some time after suffering a further setback to the hamstring injury which has kept him out of key games for club and country recently.
The Republic of Ireland international was forced to withdraw early from Everton's 2-0 victory away to Wolfsburg on Thursday night and, speaking on Friday, Martinez confirmed the injury would be further assessed and that the damage could be serious.
"We are going to check him out to find out exactly what the extent is but obviously it is the hamstring that he had a bit of trouble with beforehand so we need to asses it with a lot of attention," he said.
"It is a serious problem because it is a problem he had before and we need to make sure that we find the route of it."
Martinez insists he has no regrets over his decision to risk the midfielder in the win in Germany which saw Everton confirm progression to the last 32 of the Europa League as group winners but maintained it is an issue that will need to be addressed in the future.
"I would have had regrets if the injury had happened after 80 minutes or in the latter stages of the game because clearly then it is because of the tissue is fatigued and you are running a risk," he said.
"Football is a contact sport and you always run the risk of injuries but Thursday's game was different because it was after 10 or 15 minutes.
"The soft tissues should have been in good condition; if I could have predicted what could happen obviously I would stop those sort of incidents but as it is now I am focusing on getting deep into the bottom of the problem and make sure we give him the right amount of playing time for his body to recover and slowly allow him to cope with the demands that his role in the football club and at international level represents."
The former Wigan Athletic boss also praised his playmaker for constantly making himself available for both club and country and insists that the star will not let his latest setback affect him mentally.
"It will not affect him mentally because the reason that he has been affected with these sort of injuries is because of the amount of games that he has been playing," he said.
"We need to understand that as a young man, he is only 23, he has played a huge amount of games. I think it's over 160 Premier League fixtures already which is an incredible figure and his body is getting used to the demands of playing European football, international football and the domestic competitions so we need to make sure that we find the right balance. That could go as far as nutrition and making sure the balance between resting and playing the games is right.
"We are going to help him in that respect. It's one of the injuries that comes for the right reasons because you are on the pitch and you are full-hearted. He's a sprinter and obviously the soft tissues are always at risk because he is whole-hearted and gives everything in every performance."
Darron Gibson is also ruled out for the game against Tottenham this weekend but is progressing well following his injury and should return in the near future.