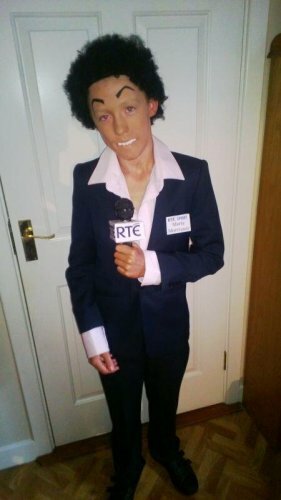 Image: Andrina Coll
WE DON'T KNOW about you but this might just be our favourite Halloween costume of 2013.
12-year old Josh has gone to school today dressed as everyone's favourite GAA commentator, Marty Morrissey.
We're not sure if our favourite part is the eyebrows, the hair or the tan but it's all pretty incredible.
H/T to Andrina for letting us use the picture.