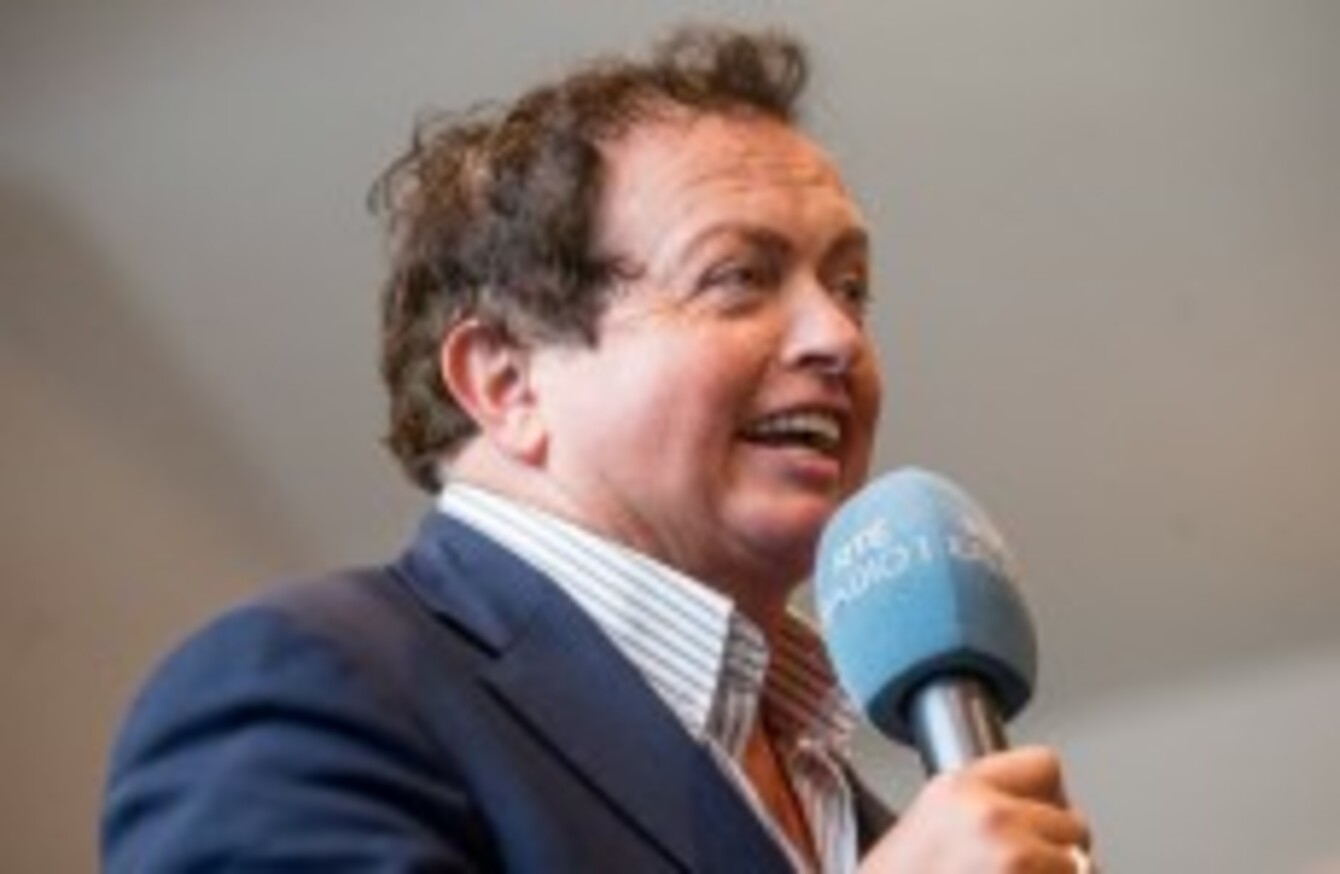 Morrissey says he has accepted Brolly's apology.
Image: James Crombie/INPHO
Morrissey says he has accepted Brolly's apology.
Image: James Crombie/INPHO
RTÉ'S GAELIC GAMES correspondent Marty Morrissey has said he was left disappointed after hearing Joe Brolly label him as "ugly" on The Sunday Game two weeks ago.
Brolly was forced to apologised by RTÉ's head of sport Ryle Nugent last week, for what Nugent described as an, " ill-conceived attempt at humour".
The Sunday Game pundit had compared his RTÉ colleague Morrissey to the defensive style of football employed by Cavan prior to their meeting with Monaghan
"I've referred to Cavan in recent years as the Black Death because the football has been as some people have said, as ugly as Marty Morrissey."
When asked to apologise by presenter Michael Lyster, Brolly added: "I should apologise to the people of Cavan".
But speaking on RTE Radio One's Today with Sean O'Rourke show this morning, Morrissey said that while he has since accepted Brolly's apology, he was unhappy with the comments at the time.
"I've known Joe for a long time, obviously, and worked with him on The Sunday Game and other programmes.
"I was disappointed, but to be honest Joe has apologised, I have accepted, and I also think that RTÉ, and my own boss Ryle Nugent dealt with it appropriately and to be honest, we're moving on.
"I would say it disappointed me," he added.
Morrissey is routinely the subject of imitation from high-profile comedians Mario Rosenstock and Oliver Callan, but says there is a clear difference between their type of comedy, and Brolly's attempt at humour.
"Oliver Callan and Mario Rosenstock do it within certain parameters and I enjoy the fun, as you know, and I enjoy the fun and I enjoy the banter, but there is a line you do not cross, and Oliver and Mario have never crossed the line.
"It (Brolly's comment) crossed the line and it disappointed me. It's done now though. RTÉ have dealt with it appropriately, Joe has apologised and we're moving on."