TODAY'S MUNSTER SENIOR Schools Cup First Round game between Ardscoil Ris and Glenstal Abbey was a highly competitive affair, with the former side ultimately winning 17-13.
The degree of competitiveness was epitomised by the fact that even the teams' respective mascots and fans found reason to squabble, with Glenstal Abbey representatives at one stage attempting to steal a flag from Ardscoil Ris supporters.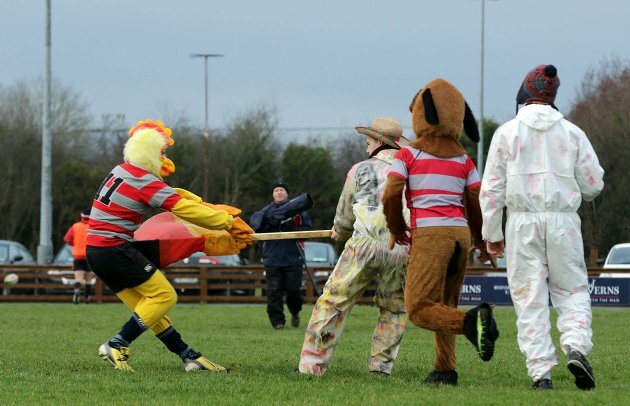 (INPHO/Morgan Treacy)
Yet this slightly uneasy atmosphere between the two teams did not prevent some fans having fun, as the pic below demonstrates.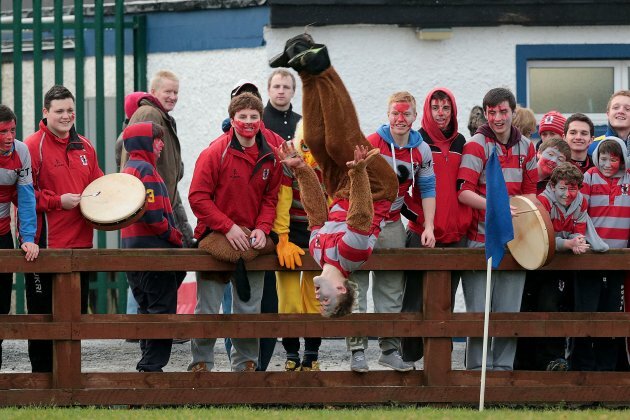 (INPHO/Morgan Treacy)