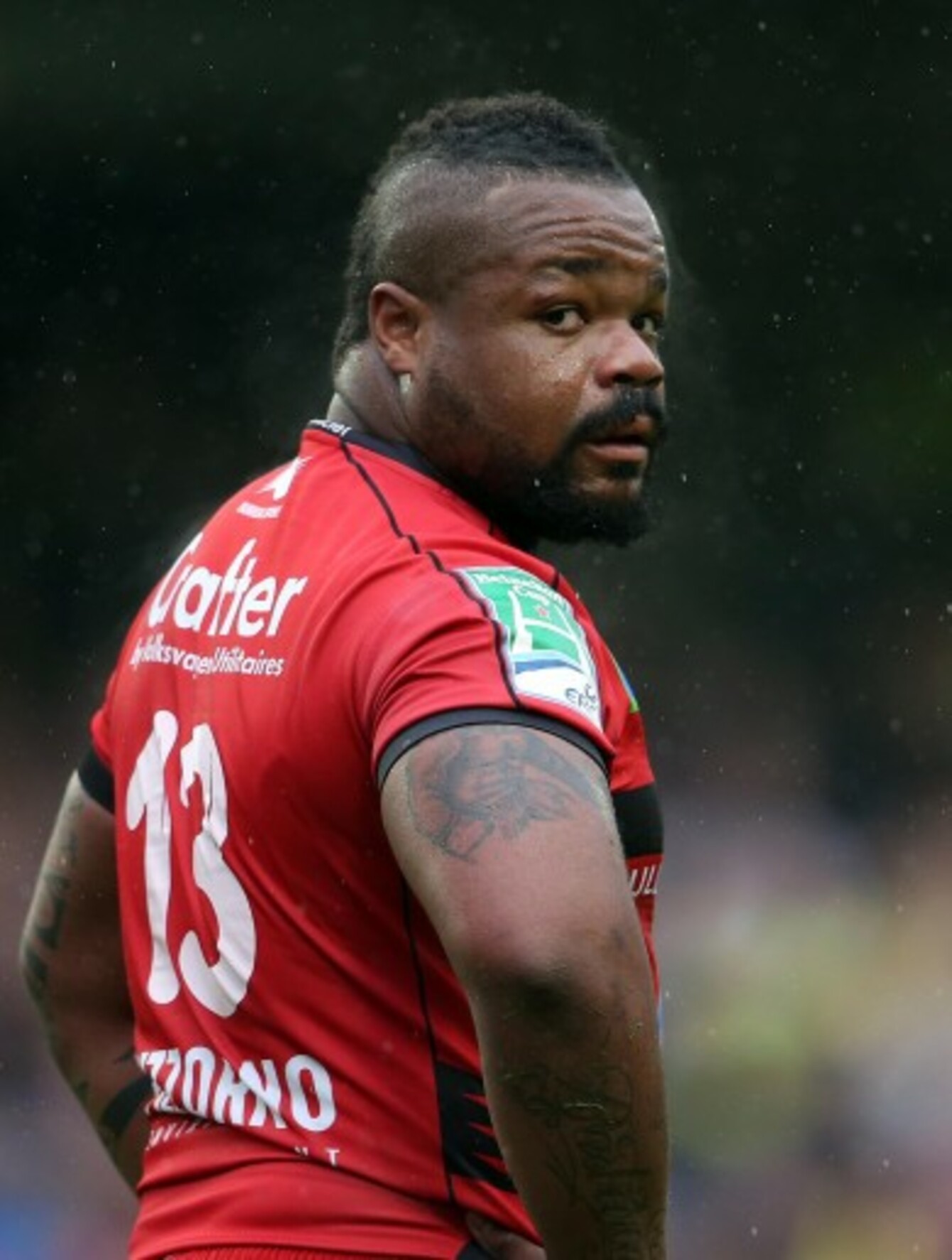 MATHIEU BASTAREAUD EASILY lends himself to any amount of descriptive prose a writer cares to delve into.
But sometimes, the cold hard numbers are more than enough to convey the power and influence he possesses.
At an even six foot, Toulon's centre may be on the short side of modern outside backs in rugby, but at 120 kilogrammes (almost 19 stone) he is breaking new ground.
There's another number that makes Bastareaud an even more impressive figure. On Saturday, he will run out for his fifth European final in five consecutive years.
He hasn't won them all, but he has won the ones that matter.
After losing the 2011 Challenge Cup final to Harlequins, cash-strapped Stade Francais were forced to let him leave. Many felt the Parisiennes had struck a good deal in getting shot of him. At the time, the centre's international career looked to be in tatters.
On Saturday evening I went back to the hotel after having drunk too much. I fell in my room, struck the table and cut my cheekbone.

"I was ashamed, I panicked and I thought that I would be expelled from the French team. I told this story thinking that it would be believed, but given the coverage it has received I want to tell the truth.

"I did not want to offend my family. I panicked and I am depressed."
The above is the statement Bastareaud made after 'L'Affaire de Wellington'. The incident involved a 20-year-old drinking too much. The same person then made the mistake of feeling ashamed, and so he lied to say his injury was the result of a five-man assault.
Most 20-year-old men make mistakes after drinking more than their fill, Bastareaud found himself at the centre of a full on diplomatic incident after New Zealand Prime Minister John Key apologised for a Wellington city assault that was purely an invention from Bastareaud's mind.
Forget his career, because Bastareaud's very existence came precariously close to an early end when, following the revelations of the summer tour to New Zealand,  the kid from Créteil made an attempt on his own life.
Thankfully, it was an unsuccessful one.
At the age of 20 Mathieu Bastareaud was pulled out of the Seine and lived to fight, to break lines, obliterate tackles and dominate rugby games another day.
Six months later, Les Bleus called on the unique centre again, but the 2010 Grand Slam was the last time the international arena would be treated to Bastareaud for two years as troubled mind followed him onto the field.
By 2011, Bastareaud was 22. And his star was on the rise again. His beautifully struck drop-goal in the Challenge Cup final defeat may not have stopped Harlequins triumphing, but it gave Toulon more confidence that there was more talent than trouble in that enormous frame.
Be part
of the team
Access exclusive podcasts, interviews and analysis with a monthly or annual membership.
Become a Member
Source: EaglesXVrugby/YouTube
Bastareaud's second European final was another Challenge Cup. This time it was Toulon's turn to fall at the final hurdle, but these defeats proved to be helpful dry runs for the bigger days to follow.
The Heineken Cup final of 2013 was to be one of Basta's finest hours.
The travails under his quiet, most often shy, surface were being exorcised: he was back in action for Les Bleus (albeit a misfiring France side) and had pushed Toulon to the Top14 final to be played a week after facing Clermont in Dublin.
Clermont were, much as they are today, the darlings of European rugby and almost indisputably the competition's best team.
They played like it too, laying siege to the Toulon line for long periods only to be frustrated by the Toulonnais resistance. That defence was led – in every sense – by Bastareaud.
That big 120 kg frame was tireless, topping the tackle charts with 17 and hitting rucks like a snow plough. Yet, as with everything Bastareaud does, there was finesse to compliment the raw power; never more so than a first-half turnover he forced after a clean Clermont break.  Throw in 47 metres off six carries and a man-of-the-match award was an inevitable garnish when his first medal came at the third time of asking.
Fast forward to this week and the brilliant 26-year-old is going to London in search of his third European Cup crown on the occasion of his fifth straight European final.
His imposing figure and measurements can too often caricature him as a one-dimensional crash and bash merchant. But Bastareaud is much more than that. His hands are as sensitive as his soul and his mantlepiece is a shining testament to the power of second chances.