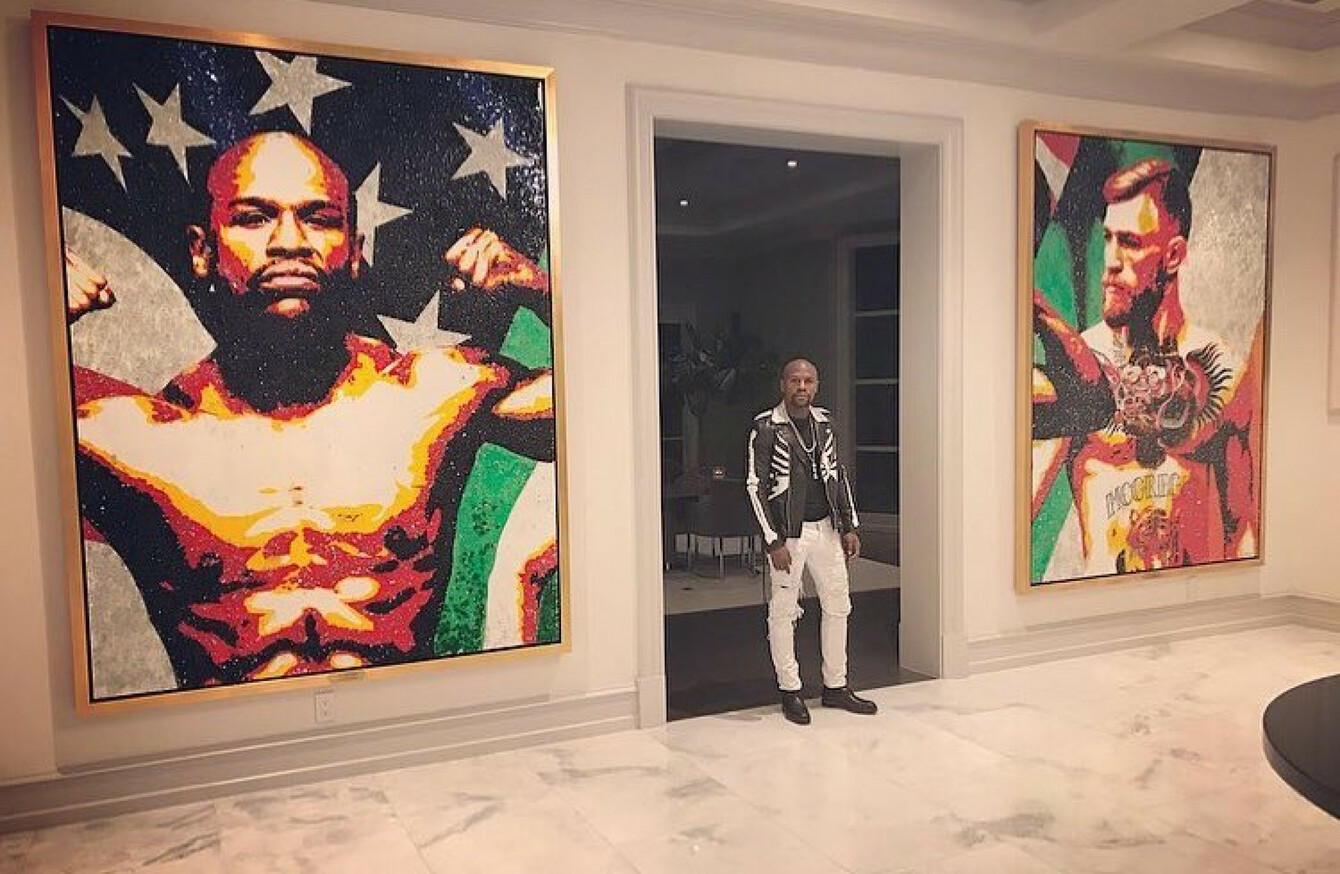 IN SPITE OF its billing as the biggest combat sports event of all time, and UFC president Dana White's premature claims that it sold six million pay-per-views, Floyd Mayweather and Conor McGregor's 'Money Fight' will reportedly fall short of the record set by Mayweather's fight with Manny Pacquiao in 2015.
Keith Idec of BoxingScene claims McGregor's professional boxing bow is set to come in at 4.4 million buys, roughly 200,000 short of Mayweather and Pacquiao's anticlimactic scrap two summers ago. He also reports that an official announcement could be made as soon as next week.
Still an enormously successful pay-per-view event, August's scrap between the pound-for-pound boxing great and the current UFC lightweight champion will slot in at second in the PPV honours list.
It might arrive as a surprise that Mayweather-McGregor hasn't indeed surpassed the inaccurately named 'Fight of the Century'; the mainstream exposure it received, as well as the four-city promotional world tour, greatly eclipsed that of its 2015 predecessor, with the fighters in particular force-feeding the public where Mayweather and Pacquiao had previously opted against chicanery or theatrics.
Both were priced identically in the States, but the advent of Facebook Live in the intervening years, and its subsequent impact on streaming, will doubtless have curtailed the sales, as well as general piracy by millions of people who rightly or wrongly felt they were being sold a circus act.
Earlier this month, Showtime Sports' Stephen Espinoza told the Los Angeles Times that Mayweather-McGregor would come "very, very close" to breaking the PPV record set by Mayweather-Pacquiao.
The latter generated more than $600m in overall revenue, including a live gate of nearly $72.2m at MGM Grand in Las Vegas – a record for combat sports. Mayweather-McGregor, however, which produced a live gate of approximately $55.4m due to almost 6,000 seats going unfilled, might still generate more overall revenue than Mayweather-Pacquiao when international pay-per-view earnings and other profits are taken into account.
Mayweather was guaranteed $100m to come out of retirement to fight McGregor, with the Irishman's guarantee a still-whopping $30m. Both, however, are expected to more than double their guarantees when they receive their undisclosed portions of the overall pay-per-view revenue.
Yesterday, Mayweather unveiled artwork depicting McGregor – the fighter who truly pushed their fight to the masses – next to a portrait of himself in his Beverly Hills mansion.
Exclusive timeless artwork in my Beverly Hills home#BeverlyHills

#90210#TBE#TMT pic.twitter.com/o4IVZZTmpu

— Floyd Mayweather (@FloydMayweather) September 26, 2017