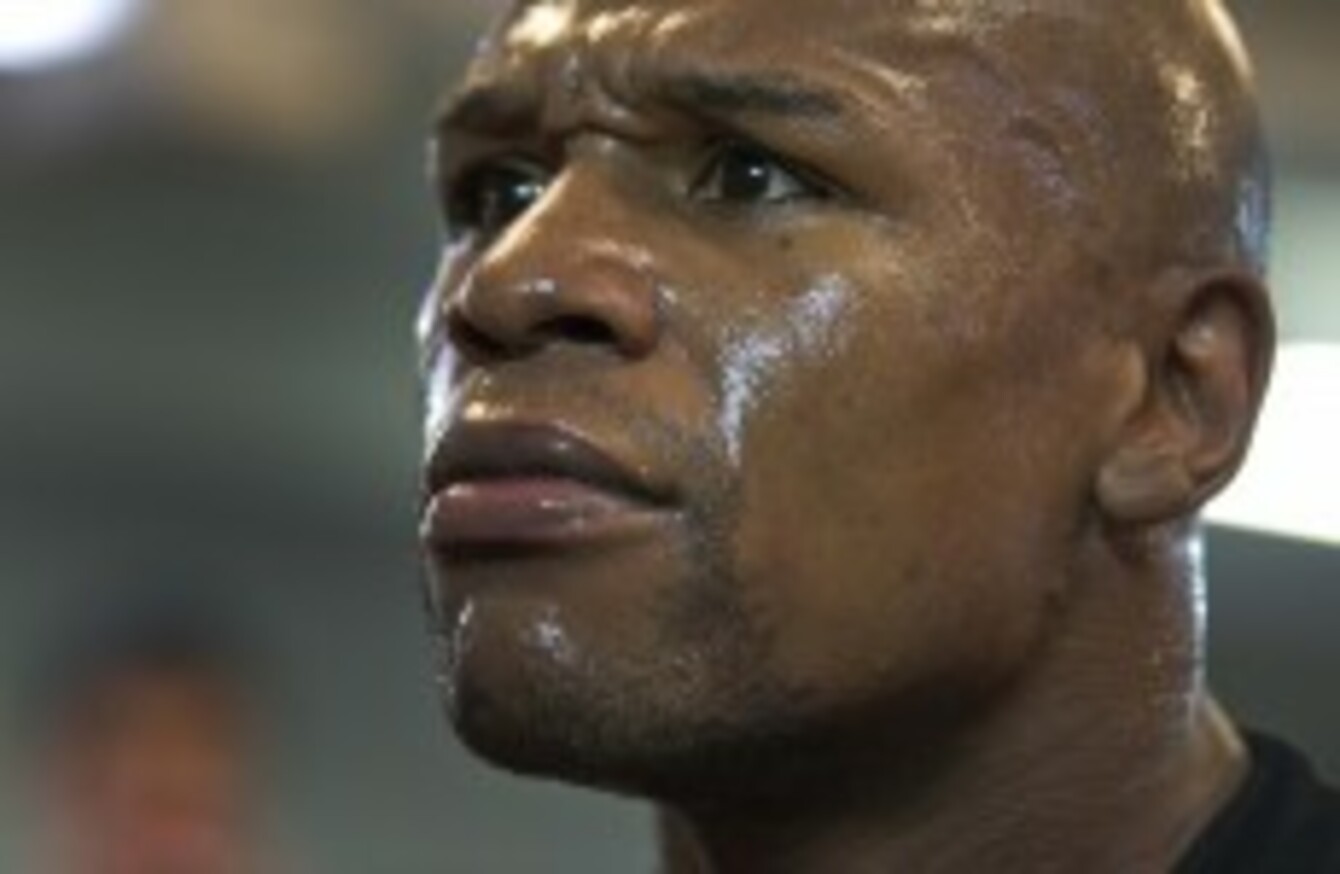 Floyd Mayweather.
Image: Julie Jacobson/AP/Press Association Images
Floyd Mayweather.
Image: Julie Jacobson/AP/Press Association Images
FLOYD MAYWEATHER JR was acquitted last night of misdemeanor harassment charges alleging he threatened the lives of two homeowner association security guards in an argument about parking tickets outside the boxer's Las Vegas home.
The 34-year-old prizefighter didn't testify during the Las Vegas Justice Court trial.
His attorney called the encounter between Mayweather and the guards a "trivial matter," and said the case hinged on the boxer's celebrity.
Las Vegas Justice of the Peace Diana Sullivan said she wasn't convinced that the guards feared any threat would be carried out. Even the guards testified under questioning by Wright they would have preferred not to take the case to trial.
"If this wasn't Floyd Mayweather, we wouldn't have been in court," attorney Richard Wright said outside the downtown Clark County Regional Justice Center. "Any other case would have resolved with an offer of an apology and a handshake."
The not guilty finding was a victory for the undefeated prizefighter, whose legal problems have mounted in the past year. The most serious charges — stemming from a domestic dispute with his ex-girlfriend and two of their children in October 2010 — could put him in prison for 34 years if he's convicted.
The case heard Wednesday was over an 4 October, 2010 encounter between Mayweather and two security guards at the Southern Highlands community where he lives in a 12,000-square-foot, $9.5 million home.
Parking for Mayweather's 29 cars has been a frequent source of friction in the gated and patrolled community.
Mayweather found tickets on his cars, berated the guards for touching the vehicles, removed a ticket from one vehicle and stuck it on the windshield of their security patrol vehicle, the guards, 23-year-old Miguel Burgos and 24-year-old Aaron Ryan, told police.
Burgos said Mayweather told them, "my homies have guns, if you want me to call them they'd come over here and take care of you."
The two guards feared for their safety, prosecutor Lisa Luzaich said.
The guard were armed with handguns, Wright countered. They never left their patrol pickup truck during Mayweather's display, and could have driven away.
The judge agreed.
Next up
Mayweather, who could have faced up to six months in jail and a $1,000 fine on each of the two misdemeanor charges, did not speak to reporters about the decision.
Mayweather is scheduled to stand trial November 4 on an unrelated misdemeanor battery complaint alleging he poked another homeowner association security guard in the face during a separate argument over parking tickets in November. Mayweather has pleaded not guilty.
He also is scheduled for a December 21 evidence hearing on more serious felony charges stemming from the domestic dispute with his ex-girlfriend and two of their children at the woman's home. Mayweather could face 34 years in prison if convicted in that case.
His lawyers have denied wrongdoing on his behalf in those cases.
Mayweather is 42-0 in his professional boxing career, with 26 knockouts.