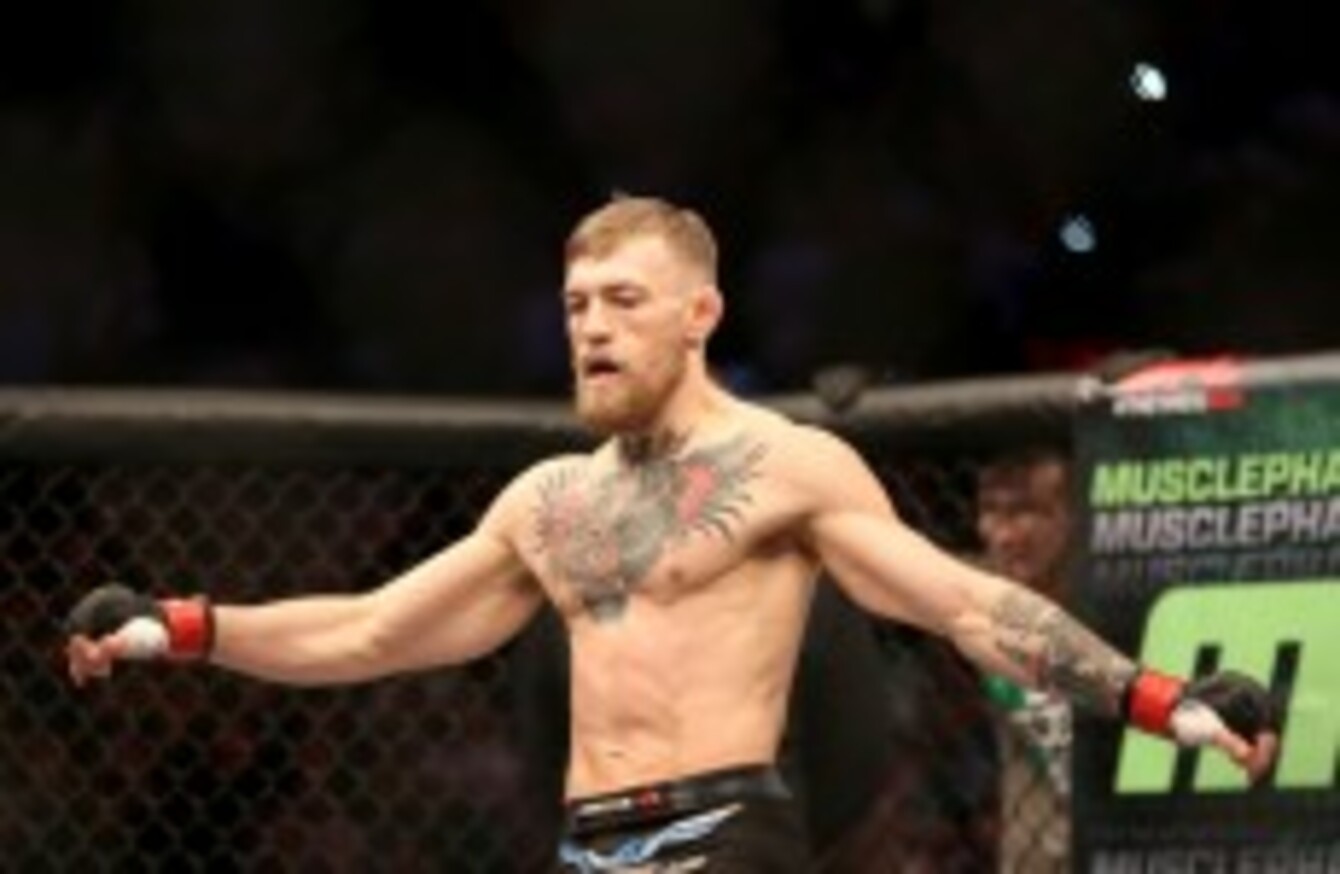 Image: Gregory Payan/AP/Press Association Images
Image: Gregory Payan/AP/Press Association Images
LAST WEEK, CONOR McGregor's coach, John Kavanagh told The42 his fighter didn't care who he fought at UFC 189 on 11 July, just that he fought.
This, of course, followed news that defending featherweight champion Jose Aldo had damaged ribs in training.
While the UFC are officially saying the fight is going ahead, they put a contingency plan in place which will see McGregor face number one contender Chad Mendes should Aldo not be able to contest the bout.
The Brazilian's participation was thrown into further doubt at the weekend when news emerged that doctors could not agree on the extent of his injury.
Mendes is primarily a wrestler, and one of the biggest criticisms of McGregor's rise to prominence in the UFC to date has been that the organisation has deliberately not paired him with wrestlers as it is a weak part of his game.
However, footage has emerged of The Notorious training with his wrestling coach and, we have to say, he looks more than competent.
Proof, if it was needed, that he really doesn't mind who he fights.
Source: Conor McGregor Exclusive/YouTube
Source: Conor McGregor Exclusive/YouTube