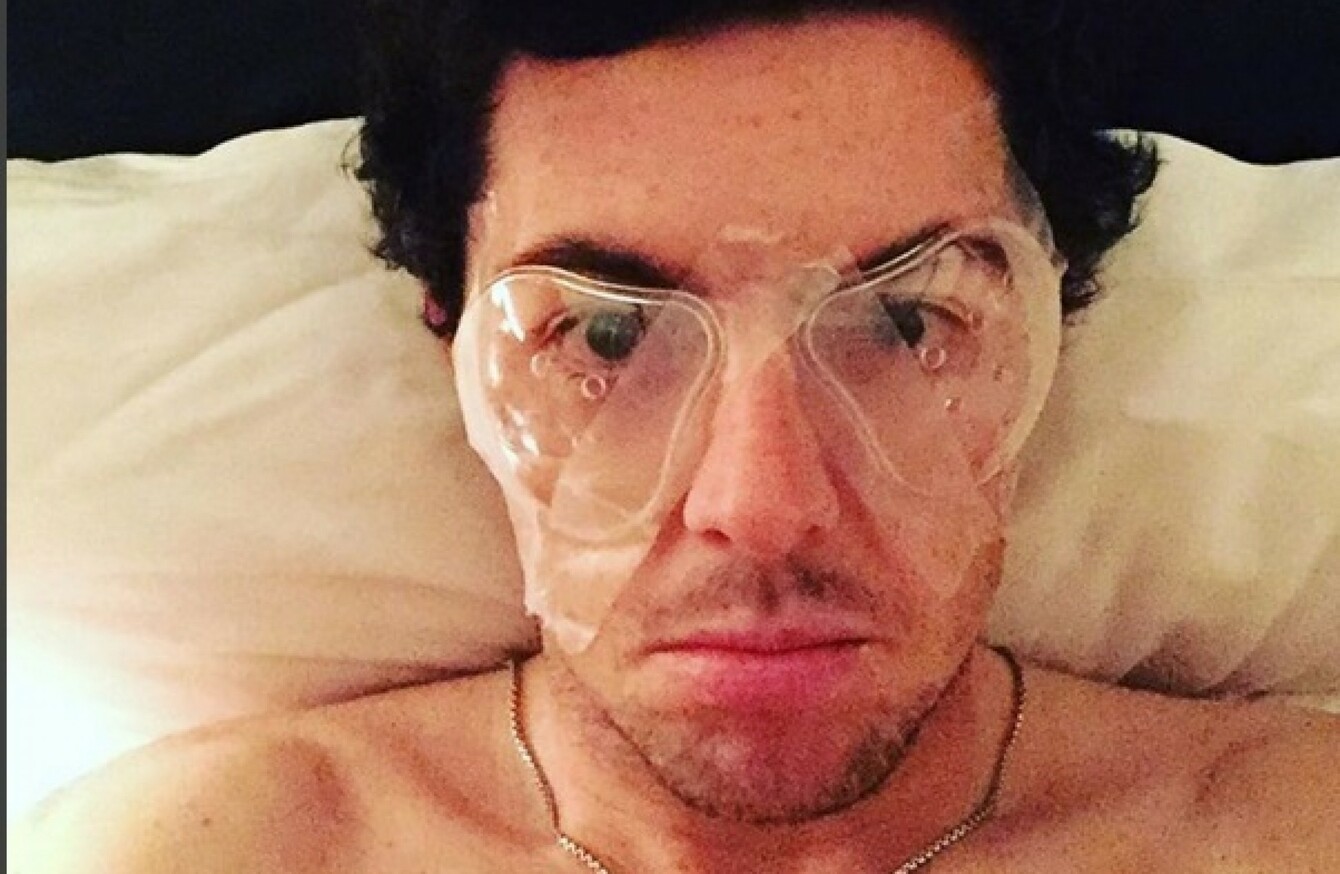 Image: Ryan Byrne/INPHO
Image: Ryan Byrne/INPHO
RORY McILROY WAS in high spirits after undergoing laser eye surgery this week and he believes it will take his golf game to a new level in 2016.
"Human version of the dreaded K-9 cone…. Only for sleeping though! Laser eye surgery went well," he said on Instagram.
The 26-year-old Northern Irishman, who usually plays in contact lenses, is back home enjoying some time off before his 2016 season begins at the Abu Dhabi HSBC Championship on January 21.
McIlroy will be bidding for a fifth major, and a career grand slam of all the 'Big Four' titles, at the Masters in April.
"It (the surgery) was successful," said McIlroy while speaking at a charity event in Belfast where he also confirmed he was engaged to American Erica Stoll.
"I had it (Wednesday] morning in Dublin and I woke up and it was like a whole new world, it's incredible," he told the BBC.
"I've struggled with my eyesight now for 10 to 15 years. I've had contact lenses and glasses and now I don't have to worry about any of that," added McIlroy.
I think it should hopefully improve me on the golf course and make everything a little bit sharper, that's another positive to take into next year.
McIlroy was out of action for five weeks this year and missed the British Open at St Andrews after rupturing ankle ligaments playing soccer with his friends.
Former world number one Tiger Woods underwent laser eye surgery in 1999 and 2007, winning his first tournament back on both occasions.
The good news kept coming for McIlroy as his beloved Ulster capped a great week for the world number 3 with an outstanding 38-0 demolition of a star-studded Toulouse last night. He probably couldn't believe his eyes.