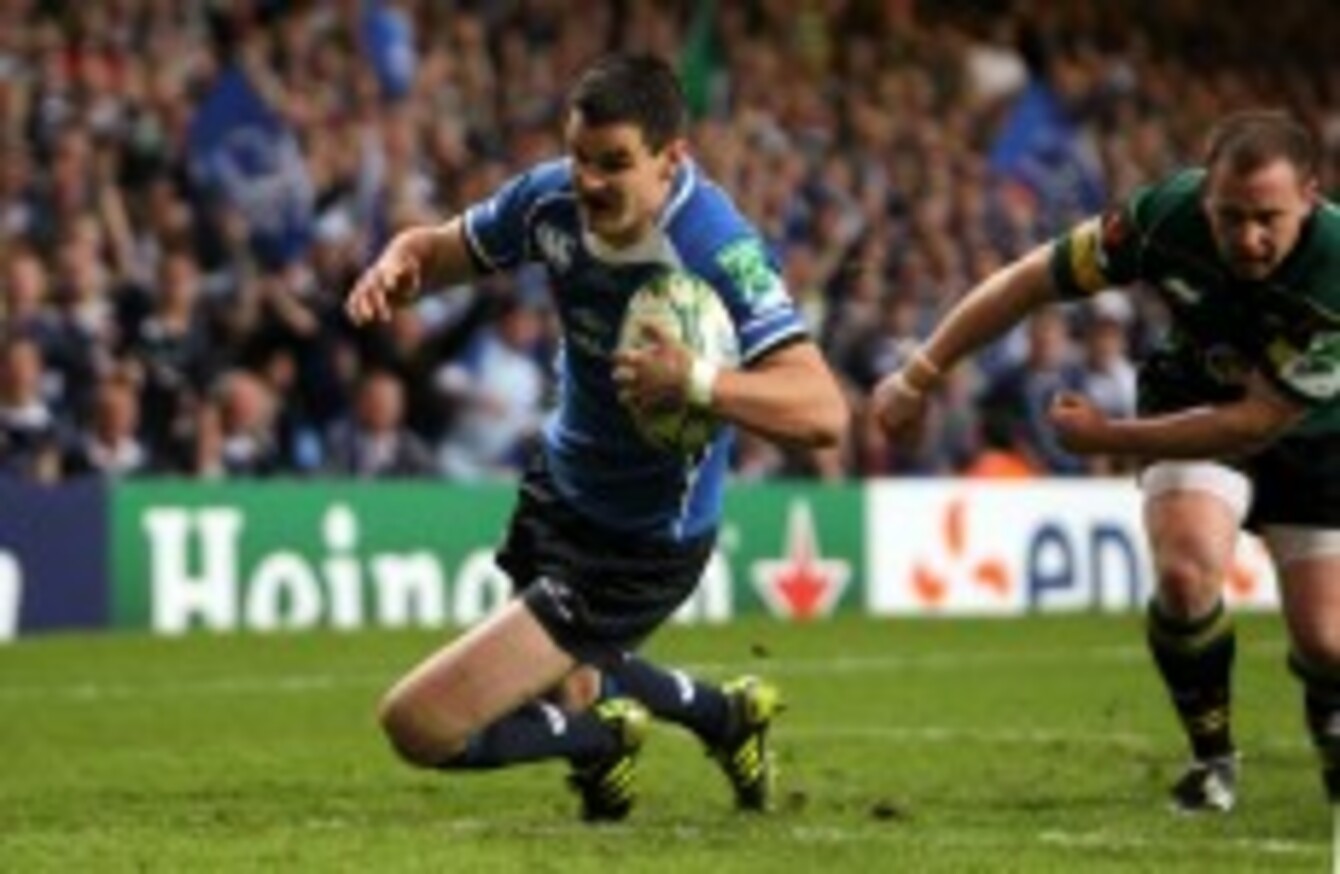 Sexton's on fire: the fly-half was the key figure behind Leinster's Heineken Cup final comeback.
Sexton's on fire: the fly-half was the key figure behind Leinster's Heineken Cup final comeback.
AS THE FIRST six months of the year fade into memory, we thought it was time to revisit the greatest games of the year thus far. Let us know what you think and note that the US Open is not technically a game, hence its exclusion from the list.
9. Waterford 3-15 Limerick 3-14
Synopsis: The Munster Senior Hurling semi-final really could have gone either way with both teams competing admirably in this enthralling encounter. While it may have broke Limerick hearts, the last-minute goal was a fitting climax to this memorable encounter.
Best moment: Mullane's last-minute goal, for the drama of the moment, and the courage the player showed to take on a shot from 20 metres out in the dying seconds of the game.
Player of the match: Predictably but deservedly Mullane, for his two goals and two points including the all-important last-minute winner.

8. Adrian Mannarino beats Conor Niland 4-6 6-4 7-6 4-6 6-4
Synopsis: While it may have been all too brief, Conor Niland's Wimbledon journey captivated Irish sports fans. And while he ultimately was knocked out in the first round, he can be proud of his efforts to stay in the competition, giving his all in this five-set thriller.
Player of the match: Conor Niland, naturally.
Best moment: His comeback to win the fourth set 6-4 had bandwagon jumpers dreaming of a second round match with Federer, his opponent-to-be were Niland to progress.

7. Barcelona 3-1 Man United
Synopsis: Although it may have been a game to forget for Man United fans, footballing purists were seduced by Barcelona playing arguably the biggest game in the football calendar, as if it were an exhibition match. Their ease in possession and unlimited attacking intelligence was a sheer joy to witness.
Player of the match: Lionel Messi – the best player in the world delivered on the biggest stage, answering every question that could possibly be asked of him in the process.
Best moment: Xavi's pass for the first goal was one of many sublime moments from Barcelona's midfield maestro.

6. Dublin 1-12 Kildare 1-11
Synopsis: This game had everything you want from a Leinster semi-final, with an abundance of drama, passion and skill. Dublin looked relatively comfortable until the sending off of Eoghan O'Gara helped inspire a Kildare comeback as the home side wilted. They eventually equalised in the dying seconds, only for Dublin to go immediately up the other end and earn a hotly-debated free-kick, which Bernard Brogan duly converted.
Player of the match: Bernard Brogan's ability to score points at vital moments show just why the player is so well-respected among his peers, and this game was no exception.
Best moment: Paul Flynn's excellent individual goal.

5. Ireland 24-8 England
Synopsis: A match that proved rugby is not always as predictable as some people claim – Ireland were going into this game in dreadful form, while England were looking to win the Grand Slam. Yet the home side completely outplayed their opponents for much of this contest, showing the kind of form that they lacked for the majority of the tournament.
Player of the match: Sean O'Brien was at the heart of much of Ireland's good play.
Best moment: O'Driscoll's well-deserved try, which made him the all-time top scorer in the competition's history, all but guaranteed victory for his side.

4. Newcastle 4-4 Arsenal

Synopsis: Arsenal are often praised for their attacking, laissez-faire approach to football, but in this game, their oft-criticised inability to grind out victories was badly exposed. Arsenal were 4-0 up and coasting until Abou Diaby's sending off sparked an incredible comeback from the hosts, with Cheik Tiote's equaliser prompting wild fans from the home fans.
Player of the match: Joey Barton was at his most influential, scoring two goals and proving to be an inspirational figure in general.
Best moment: The final whistle finally gave onlookers a chance to draw a deep breath.

3. Ireland beat in England in cricket by three wickets
Synopsis: England were seemingly in control of this game until Kevin O'Brien hit the fastest century in World Cup history to provide the basis for his side's famous victory. Ireland have caused major upsets before, but this game arguably represented their finest achievement yet.
Player of the match: Kevin O'Brien by a country mile.
Best moment: O'Brien securing the century, altering cricketing history in the process.

2. Jo-Wilfried Tsonga beats Roger Federer
Synopsis: Tsonga was seemingly dead and buried after finding himself two sets down against Roger Federer, who had previously never lost a Grand Slam match from two sets up, but the Frenchman defied all expectations to win the match. While Tsonga was ultimately beaten by Djokovic in the next game, this encounter will still be remembered as the highlight of the this year's competition and may well soon be looked back on as the beginning of the end for Federer.
Player of the match: Tsonga, for the incredible resilience he showed by doing the unthinkable and coming back from a seemingly impossible situation.
Best moment: The incredible rally, the video of which is below, that Tsonga ultimately lost despite demonstrating his near-inhuman reflexes.

1. Leinster 33-22 Northampton
Synopsis: Leinster came back from the abyss, having been 22-6 down, as Jonathan Sexton inspired his team to victory, registering 28 of Leinster's 33 points in what will undoubtedly be remembered as one of the greatest sporting comebacks ever.
Player of the match: Jonathan Sexton – rarely has one player played such an integral role in his side's victory.
Best moment: The entire second half – it's impossible to choose one moment from such a breathtaking 40 minutes of rugby.

What has been the best sporting match of 2011 so far?
Poll Results:
Leinster v Northampton (198)
Ireland v England (rugby) (40)
Ireland v England (cricket) (37)
Barcelona v Man United (23)
Waterford v Limerick (20)