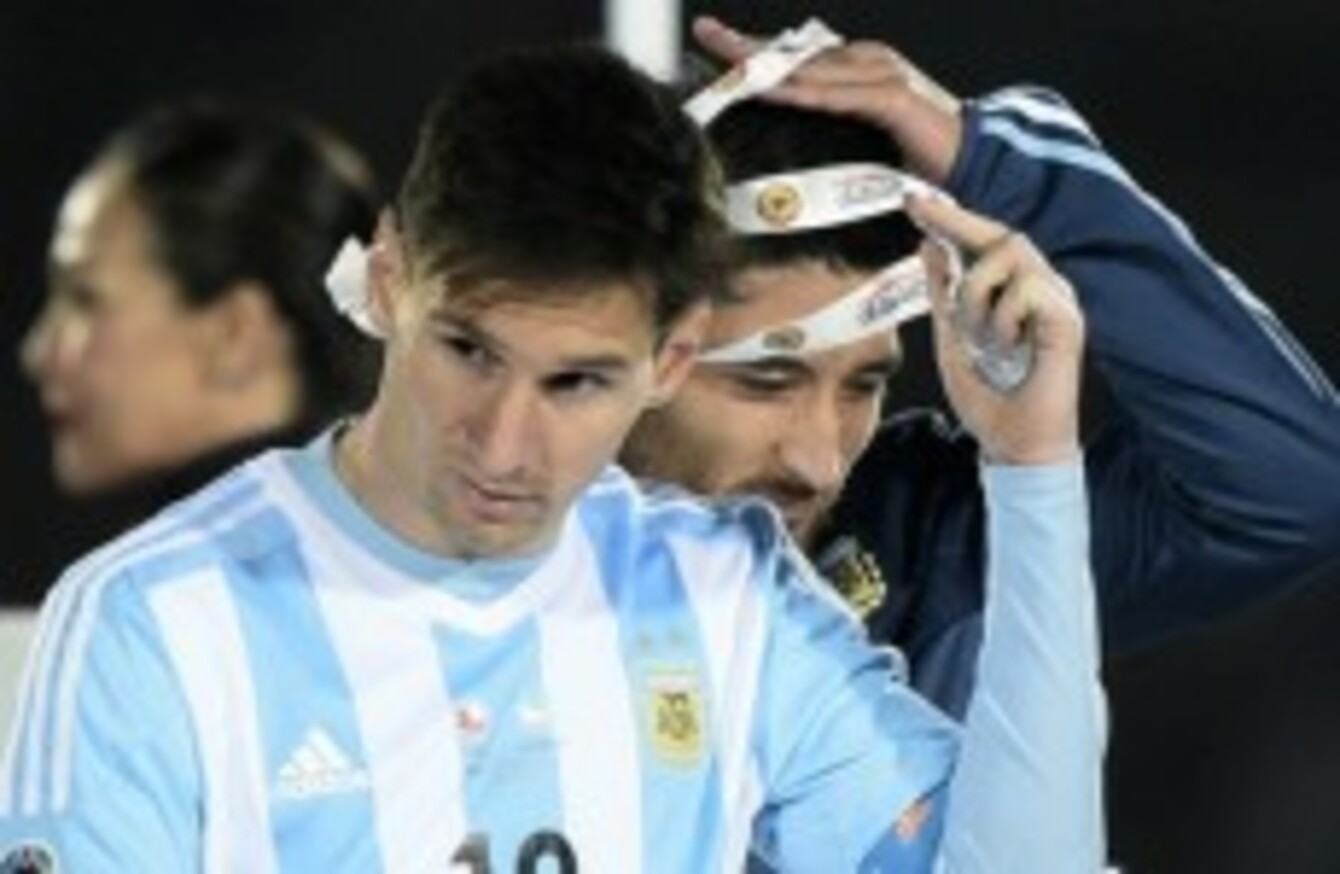 ARGENTINA BOSS GERARDO Martino claims he would have quit the national team if he were Lionel Messi due to the heavy criticism the forward receives for his performances.
Although Messi is revered at Barcelona, the 28-year-old's reputation in his homeland is considerably worse, with many pundits and supporters blaming him for failure to win silverware in recent years.
Suggestions that he plays better for Barca than Argentina have dogged Messi all his career, but the vitriol towards his efforts escalated this summer following the nation's Copa America final defeat to Chile.
Martino — who has been in charge of the Albiceleste since the team lost the World Cup 2014 final — thinks Messi has every right to be frustrated with the way he is treated by his compatriots.
"Nobody told me that Messi is not allowed to play friendlies," he told Fox Sports. "Neither via his mouth, nor my mouth, nor the mouth of Argentina football association's president has Messi's absence been called for.
"To talk about such a thing is to give credence to rumours that don't deserve analysis. Those who criticise Messi's performances don't deserve to analyse football.
"Talk of him considering retiring from the national team is frustrating but understandable; if I was Messi, I'd have stopped playing for Argentina a long time ago."
Martino spent 2013-14 coaching Messi at Camp Nou before he returned to Argentina, replacing Alejandro Sabella at the helm of the national side while Luis Enrique took his Barca role.
Messi has made 103 appearances for his country, scoring 46 goals, but the only silverware he has to show for his international efforts came at the 2005 Under-20 World Cup and the 2008 Olympics.