Methodist College 27
Sullivan Upper 12
IRELAND WAVED GOODBYE to the country's greatest midfield partnership on Saturday but their could be hope for the future in the form of an exciting Ulster duo.
Connor McKee and Alastair McIvor combined to score three tries for Methodist College at Ravenhill this afternoon as their team defeated Sullivan Upper 27-12 to claim the Ulster Schools Senior Cup. The pair's display was reminiscent of Brian O'Driscoll and Gordon D'Arcy in their Irish pomp and was vital in Methody collecting the cup for a third season in a row.
McKee scored his side's first two tries to help open up a 12-0 lead. Sullivan, coached by former Ulster and Ireland forward Willie Anderson, responded through Chris Jordan before McIvor made a superb intercept and sprinted in Methody's third from more than 60 metres out.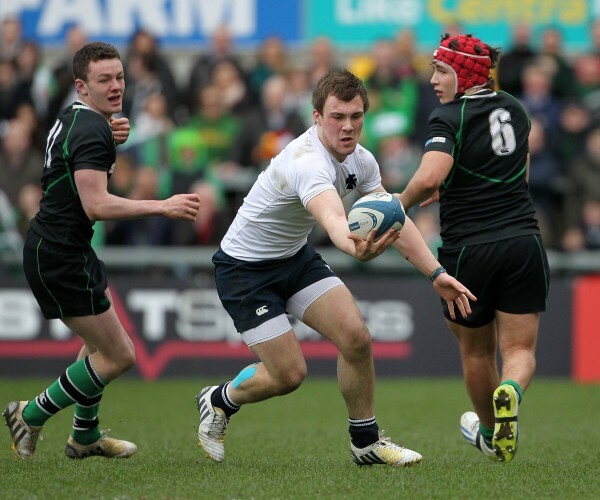 Brian Little McIvor makes his interception. Brian Little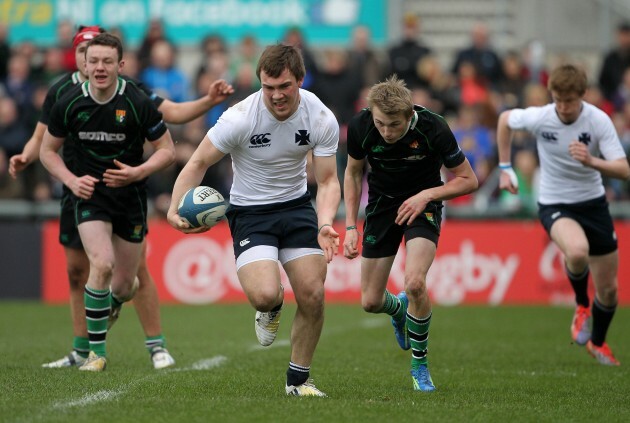 Brian Little He sets off for the line... Brian Little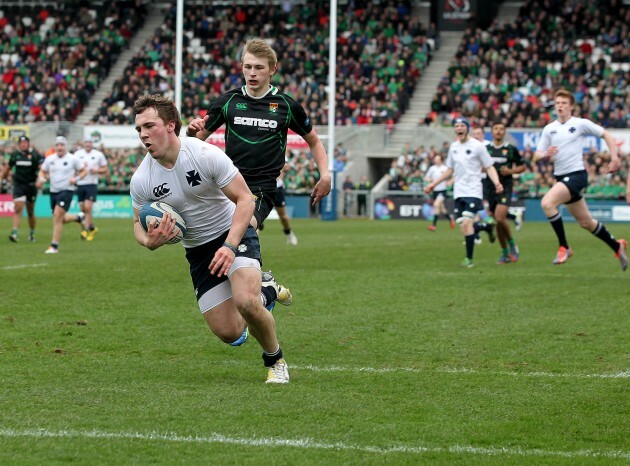 Brian Little ... and dives over. Brian Little
Johnny Betts gave Sullivan hope of a second half comeback but Methodist, in their 37th Senior Cup final, regrouped and hit back with tries from Josh Jordan and Rory Cairns. The Belfast side's pack was a force of nature throughout while their backline, including the impressive McKee and McIvor, caused Sullivan problems all day.